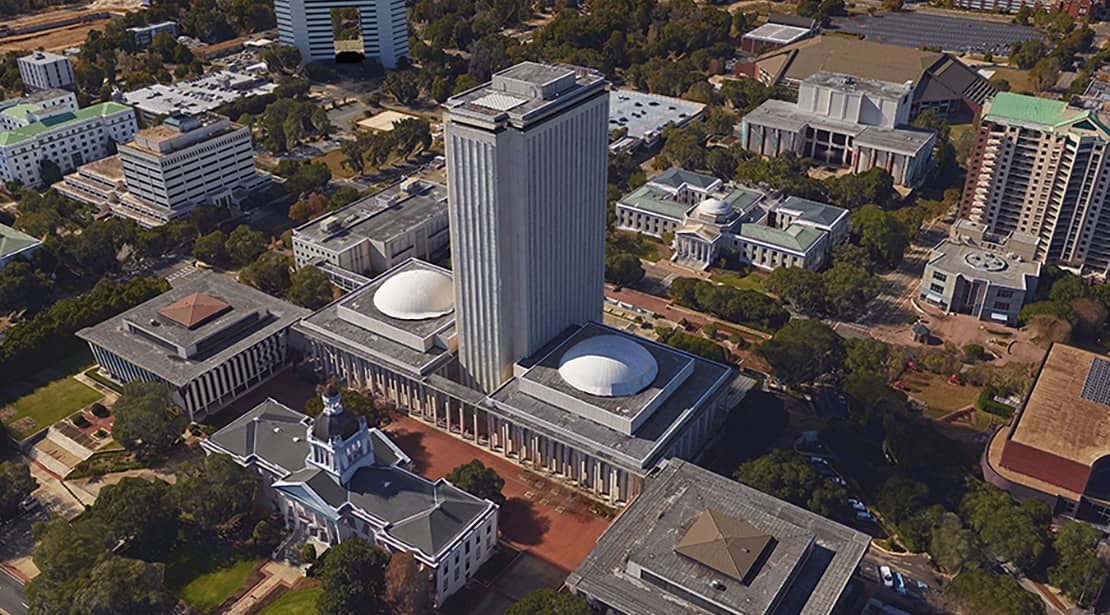 Sunburn – The morning read of what's hot in Florida politics.
By Peter Schorsch, Phil Ammann, Daniel McAuliffe, Jim Rosica, and Drew Wilson.
Good Thursday morning. Here is the latest from Adams Street:
First quarter reports are in for Florida's lobby firms, and Ballard Partners again topped the list after reeling in as much as $6.3 million in compensation between its legislative and executive lobbying clients during the first three months of the year.
Ballard, which topped all firms in 2017 compensation, was one of governmental affairs firms reporting at least $1 million in lobbying compensation for the January through March reporting period, which included the whole of the 2018 Legislative Session. Those top-6 firms are the same, and in the same order, as the top-earners list for 2017.
Florida lobbyists report their pay in ranges for each client, except those that pay more than $50,000 a quarter. The top-end of those ranges show Brian Ballard and the 19 other lobbyists at the Park Avenue firm took in nearly $3.4 million for legislative work and $2.9 million on the executive side.
Second on the list was Southern Strategy Group, which pulled in as much as $5.3 million in earnings from its 200-plus principals – the longest client sheet of the $1 million-per-quarter club.
Capital City Consulting shows up in the No. 3 spot with earnings of as much as $3.85 million, while Ron Book's three-person operation showed top-end earnings of $3.4 million. That includes a whopping 10 range-busting clients on the legislative side, four of which paid into the six-figures for representation.
Also in the million dollar club is No. 5 firm Greenberg Traurig, which brought in $1.66 million for its efforts before the Legislature and $1.17 million pushing policy in front of the Governor and Cabinet. GrayRobinson rounded out the list with as much as $2.45 million in earnings for the quarter, with $1.65 million of that sum coming in from its legislative clients.
—
First on #FlaPol – Former state Rep. Marti Coley Eubanks has joined the lobbying-consulting team at PinPoint Results, the firm announced.
Coley Eubanks had been governmental relations director for Nemours Children's Health System Florida.
"Marti is an awesome addition to our team," said Robert Beck, partner of PinPoint Results, in a statement. Her "character, professionalism, work ethic and experience are top tier. She will be an integral member of our PinPoint team."
Added Coley Eubanks: "I look forward to being a part of the PinPoint Results team and working together to achieve our client's goals and priorities through a committed team of professionals."
She served 2005-14 in the Florida House, rising to Speaker Pro Tempore in her final two years in the Legislature.
Coley Eubanks was widowed after the March 2005 death of her husband, the late Rep. David Coley, whose place she took in the House after a special election. She is now married to Bennett Eubanks, whose company owns filling stations in north Florida.
"During her legislative service, Coley Eubanks was known for her untiring advocacy for education, children's issues, cancer research and economic development initiatives," the firm's press release said.
She began as an English teacher, teaching on the middle school, high school and college levels, and worked at Chipola College in Marianna for more than 20 years.  
— SITUATIONAL AWARENESS —
—@SenBillNelson: There are still 1.3 million vehicles with deadly Takata airbags on Florida roads today. That's unacceptable. And that's what I told the president's nominee to lead the agency in charge of this massive recall earlier today.
—@CarlosCurbelo: Why are so many self-proclaimed House conservatives working so hard to block an #immigration debate on the House Floor which would include consideration of the bill they support and @realDonaldTrump's pillars proposal? What do they fear?
–@MDixon55: Want to run against Scott? Bring your checkbook. And your friend's checkbook. And their friend's checkbook. And the checkbook of the guy you just met.
–@Publix: As one of the largest employers in the state of Florida, and with the majority of our stores and our corporate headquarters located here as well, we have a significant interest in our home state. As the hometown candidate, Publix has supported Commissioner Putnam since he ran for the state House of Representatives.
—@ChrisKingFL: Florida's next Governor can't be afraid of taking bold stances on tough issues. It's Yanny.
—@Fineout: Ok @BascomLLC folks you got me. Was totally unaware that there is a Florida Agricultural Crimes Intelligence Unit
—@Fineout: [email protected] also on Wednesday hinted that she will soon reveal plans for her future. "I'll be announcing my decision very soon," said Bondi. It won't be another election: "I've always said I'm not going to run for office again."
—@TravisJHutson: I had the pleasure to sit on Health Policy with Chair @DanaYoungFL. She was an instrumental part of leading the charge against the opioid crisis.
— DAYS UNTIL —
Deadpool 2 release — 1; Solo: A Star Wars Story premier — 8; Memorial Day — 11; Democratic gubernatorial candidates debate in St. Petersburg — 23; Democratic gubernatorial candidates debate in Miramar — 25; Time Warner/AT&T merger ruling — 26; 2018 FIFA World Cup begins — 28; Father's Day — 31; Close of candidate qualifying for statewide office — 36; Florida GOP Sunshine Summit starts — 42; Democratic gubernatorial candidates debate in Fort Myers — 52; MLB All-Star Game — 61; Deadline for filing claim bills — 76; 'The Race for Governor' Republican gubernatorial debate — 76; 'The Race for Governor' Democratic gubernatorial debate in Miami — 77; Start of the U.S. Open — 102; Primary Election Day — 103; College Football opening weekend — 105; NFL season starts — 112; Future of Florida Forum — 132; 'Before You Vote' Florida U.S. Senate debate — 159; 'Before You Vote' Florida Governor debate — 160; General Election Day — 173; 'Hamilton' comes to the Straz Center — 273; 2019 Legislative Session starts — 292.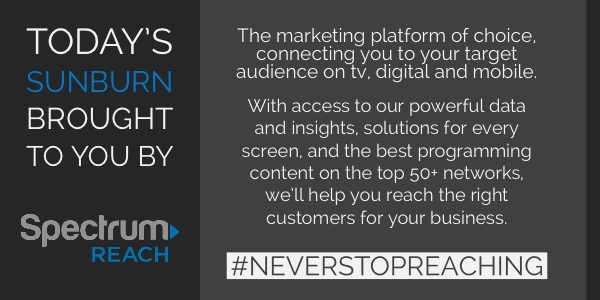 — TOP STORY —
"John Morgan on Richard Corcoran: Don't go to your own 'ass kicking' " via Jim Rosica of Florida Politics – Orlando attorney Morgan told reporters Wednesday that he supported the decision of his friend, outgoing House Speaker Corcoran, to end his bid for the Governor's Office before it even formally started. Corcoran, a Land O' Lakes Republican, last week endorsed Republican candidate for governor Adam Putnam, currently term-limited as Commissioner of Agriculture … "I told him it's all about money," Morgan said in Tallahassee, before a trial in his lawsuit over the state's medical marijuana smoking ban. "The question was answered for Richard Corcoran when the money froze up .. If I knew I was gonna get beat, I wouldn't like to go to my own ass kicking."
— NELSON VS. SCOTT —
"Rick Scott rolls out new Spanish language campaign ad, spends $3.2M on air this week" via Florida Politics — "Cambiar," a Spanish language ad running in South Florida, spotlights Scott's efforts in job creation, with citizens extolling his efforts. Among the kind words from various speakers: "Rick Scott has created more opportunities in Florida … There are more jobs in Florida thanks to Rick Scott … As a veteran, I'm very grateful to Rick Scott. He has created jobs and he's put people back into the labor force, and that's why I support him." Scott for Florida has spent $3.2 million on ads this week, and $8 million since the Governor entered the race. This week, Scott has rolled out an ad per day. Click here to view the new Spanish-language ad.
"John Morgan says Bill Nelson in  'dogfight' against Scott" via Arek Sarkissian of POLITICO Florida — Morgan said Scott has the financial means, work ethic and message to knock Nelson from the seat he has held since 2001. "I think Sen. Nelson is in for a dogfight," Morgan told reporters at the Leon County Courthouse. "He's a methodical Eveready bunny — a baldheaded Eveready bunny who just never stops." But Morgan also believes Scott will be held responsible for the months of delays and faulty regulations in the rollout of the expanded medical marijuana law that took effect about a year ago. Implementation was left up to the Florida Department of Health, which Scott's office oversees. "You couldn't f— up this bad unless it's intentional," Morgan said, later adding, "You've got tens of thousands of people who are willing to pay out of their own pockets to get this medication but they can't, and you do nothing about it." "It's malicious," said Morgan, who himself toyed with the possibility of running for governor this year but decided against it.
Assignment editors — Gov. Scott hosts a roundtable with members of the South Florida Cuban Community in advance of Cuban Independence Day, 9:30 a.m., American Museum of the Cuban Diaspora, 1200 Coral Way, Miami.
— NOTES FROM THE CAMPAIGN TRAIL —
"Gwen Graham disputes ad attacking her, explains pipeline vote" via Anthony Man of the South Florida Sun-Sentinel — Graham said she voted for a controversial oil pipeline despised by environmentalists because it was the best option for the environment and protecting Florida from rising sea levels. Graham was asked about her support for the Keystone XL pipeline, designed to move oil from Canada through the U.S. to Gulf Coast oil refineries. It was championed by Republicans, business groups and labor unions, and opposed by most Democrats and environmentalists. "I am an environmentalist. I was born an environmentalist. I will die an environmentalist. I love everything that Florida provides in its natural resources," she said. She sought to turn the criticism into a plus. "It wasn't easy, and I knew I would take a political backlash. But you know what? I think you have to have political courage to do what you think is right."
Assignment editors — Democratic gubernatorial candidate Chris King will join longtime children's welfare advocate and former state Rep. Dick Batchelor to call for the creation of a Children's Trust for Orange County. News conference begins 10 a.m., Orlando Public Library Cypress Room, 101 E. Central Blvd., Orlando.
Assignment editors — Agriculture Commissioner candidate Denise Grimsley will speak at the Florida Agricultural Crimes Intelligence Unit seminar, 9 a.m. Eastern, Lakeside Inn, 100 Alexander St. in Mount Dora.
Scoop – "Frank White puts another $1.25 mil of own money behind A.G. bid" via Drew Wilson of Florida Politics – White has boosted his campaign with another $1.25 million in self-funding according to a source close to his campaign. The cash infusion brings White's cash on hand up to $3.3 million. That total includes $1.5 million he used to bolster his campaign shortly after it launched in October. The move gives White a more than $1.7 million hard-money advantage over his leading rival in the Republican Primary, former circuit court judge Ashley Moody. She had $1.45 million in her campaign account heading into May. … White may be signaling that he plans to hit the airwaves hard … possibly even before the qualifying period begins in mid-June.  … Self-funding spends the same as money raised the hard way – Philip Levine has effectively bought a ticket to the top of the four-way Democratic Primary for governor by dumping millions of his own money into running ads. The same could be said for Gov. Scott in his 2010 campaign. … White could also be treating the massive amount of self-funding as a strategy to spark interest from donors, who so far have been more keen on sending checks to Moody.
"Sean Shaw endorsed by three state attorneys" via Florida Politics — The endorsements came in from Dave Aronberg of the 15th Circuit, Jack Campbell of the 2nd Circuit and Andrew Warren of the 13th Circuit. Each cited a different strong point in their statements backing the Tampa Democrat's bid to replace termed-out Attorney General Pam Bondi. "He has a proven track record as a fearless advocate for consumers and a financial watchdog for Florida taxpayers," said Aronberg, also a former state Senator. Campbell's endorsement invoked Shaw's "proven track record" of fighting to keep children safe. Warren added, "Floridians deserve a truly independent watchdog committed to ensuring equal protection under the law, and they will have that when Sean Shaw is elected Attorney General."
Neil Combee unveils second wave of Polk endorsements — New endorsements for Auburndale Republican Combee in his bid for Florida's 15th Congressional District include state Senator and former Florida state House Representative J.D. Alexander, former State Attorney Jerry Hill, former Polk County Commissioner and former Mayor of Auburndale Jack Myers, former Polk County Commissioner Jerry Carter, former Lakeland City Commissioner Don Gifford, and former Polk County Commissioner and member of the Southwest Florida Water Management District Paul Senft. These endorsements join a growing list of supporters like state Reps. Ben Albritton, Mike LaRosa and Josie Tomkow, former state Rep. John Wood, Mayor Tim Pospichal of Auburndale, and Mayor Joe LaCascia of Polk City.
"Audrey Gibson backs Daphne Campbell over Jason Pizzo in SD 38" via Florida Politics — "Today I formally endorse the campaign of Sen. Daphne Campbell in her re-election bid for the state Senate. As a vocal and caring member, Sen. Campbell has worked tirelessly representing the people of Miami-Dade County with thoughtfulness and high standards. I have worked closely with Sen. Campbell and know that she will continue to be a strong voice for the residents of District 38," Gibson said in a news release. Gibson's endorsement comes a little over three months before voters decide whether Campbell, who moved from the House to the Senate in 2016, gets another term in the northeastern Miami-Dade seat. Pizzo, a Miami attorney, has had his name down to challenge Campbell since shortly after her election last cycle. He was the second-place finisher in the six-way primary for the seat two years ago, and around the start of the year he began campaigning in earnest with a message of "building bridges in what is Florida's most diverse state Senate district."
Winter Springs Commissioners endorse David Smith for HD 28 — Republican Smith has added endorsements from Winter Springs Commissioners Kevin Cannon and Ken Greenberg in his bid for House District 28, the Seminole County seat currently held by term-limited Rep. Jason Brodeur. Cannon says: "David's military service, leadership experience, listening skills and temperament will enable him to serve as a very effective Representative for our community in the Florida Legislature." Greenberg adds: "It's David's business experience and conservative values that make him the best person to represent the people of Seminole County. He has without reservation, my full support." Also running for the seat is Democrat Lee Mangold.
Happening tonight: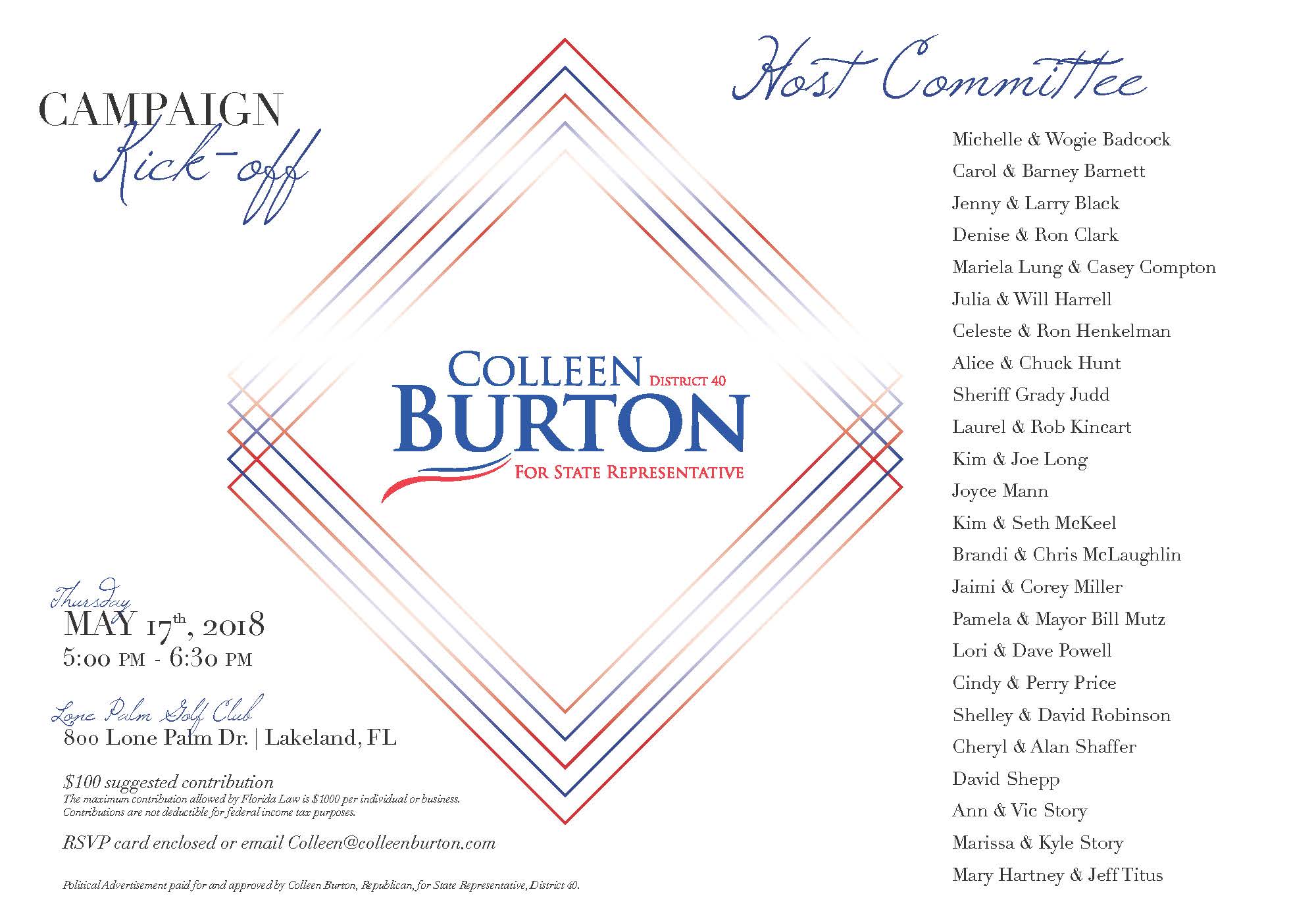 Save the date — Treasure Island Republican Rep. Kathleen Peters is hosting a South Pasadena wine tasting reception Tuesday, May 22, supporting her bid for Pinellas County Commission District 6. Co-hosts include Pasadena Mayor Max Elson and Commissioner Gail Neidinger. The event begins 5:30 p.m. at Pasadena Liquors & Fine Wines, 1100 Pasadena Ave. S. and South Pasadena. RSVP with [email protected] or (727) 434-0221.
Save the date — Democratic state Rep. Matt Willhite is hosting a kickoff reception Wednesday, May 30, for his re-election campaign for House District 86. The event begins 5:30 p.m., Beauty and the Beeeef in the Wellington Mall, 10300 Forest Hill Blvd. #239 in Wellington. RSVP with Kay Cook at (571) 235-0318 or [email protected]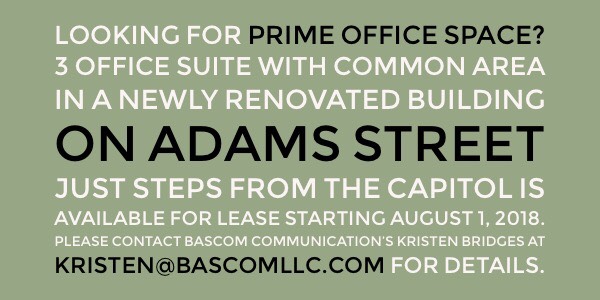 — STATEWIDE —
"Clerks 'appreciate' Scott funding requests, but want permanent fix to gun background check gap" via Matt Dixon of POLITICO Florida — Nearly 20 percent of mental health records are entered late into a background check database, a delay state law enforcement officials acknowledge could lead to someone with a known mental illness buying a gun. Local court clerks, who are responsible for entering mental health records into the database, say they have staffing shortages. The Florida Department of Law Enforcement had asked for $95,000 from DOJ to fund an additional staffer in the Miami-Dade Clerk of Courts office, one of the state's busiest, to focus on this issue, but after being informed of the long-running problem last week, Scott has asked that FDLE boost that request to $1 million. "We appreciate Governor Scott's acknowledgment and support," said Franklin County Clerk Marcia Johnson, who is president of the Florida Court Clerks & Comptrollers. "Unfortunately, funding shortages at the state level have led to this request and we are counting on federal dollars to shore up our resources before a tragedy occurs."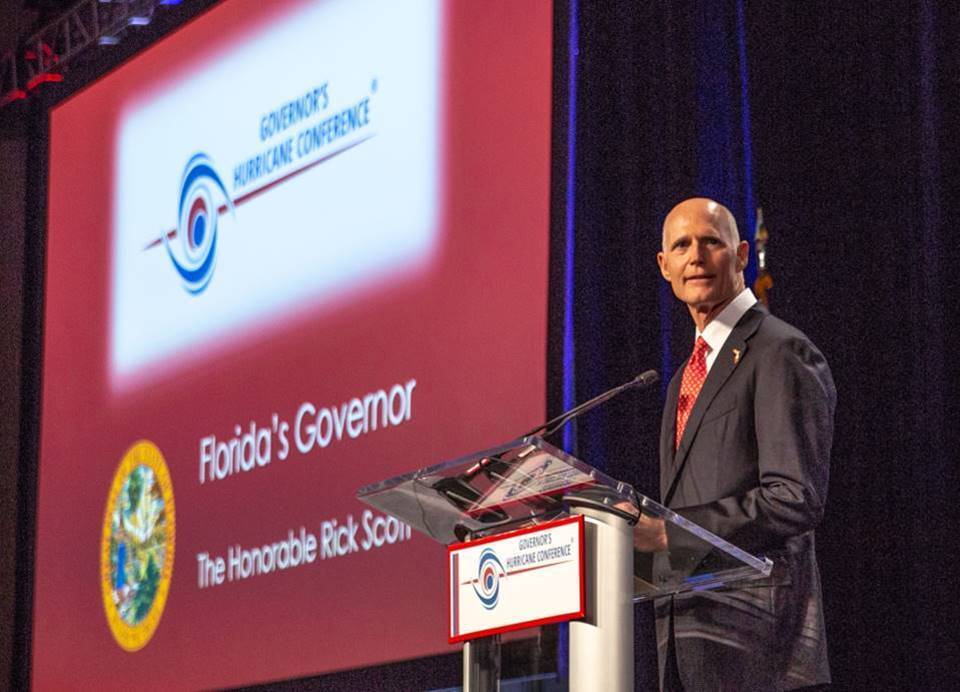 "AHCA, health plans huddle over Medicaid challenges" via the News Service of Florida — Agency for Health Care Administration Secretary Justin Senior is meeting with 12 managed-care companies that filed petitions with the state last week, as he tries to dissuade them from legal fights over the state's decisions to award five-year Medicaid contracts that could be worth up to $90 billion. Mallory McManus, an AHCA spokeswoman, forwarded a schedule that showed Senior, Medicaid director Beth Kidder and three other staff members expected to meet with three companies: Aetna Better Health, which is challenging the state's decisions in eight Medicaid regions; Magellan, which is challenging decisions statewide; and Prestige Health Choice, a plan that is partially owned by insurance company Florida Blue and is challenging decisions in nine Medicaid regions.
"More cities to join challenge to gun-law penalties" via the News Service of Florida — An additional 10 municipalities have joined a challenge to the constitutionality of a state law that imposes strict penalties on local governments and officials who violate a restriction on regulating guns and ammunition. The lawsuit was filed last month in Leon County circuit court by 10 South Florida communities and numerous local officials, and an amended complaint was filed that added 10 municipalities and more officials. The additions were Boca Raton, Surfside, Tallahassee, North Miami, Orlando, Fort Lauderdale, Gainesville, St. Petersburg, Maitland and Key Biscayne. The case is rooted in a decades-old law that gives the state power to regulate firearms and ammunition and "pre-empts" the ability of local governments to approve such regulations. In 2011, the Legislature approved stiff penalties for local governments and officials who violate the state pre-emption law, including potential removal from office and fines.
"Smoke 'em? Judge will decide on puffing medical marijuana" via Jim Rosica of Florida Politics – It's now up to a Tallahassee judge whether the Legislature overstepped when it outlawed the smoking of medical marijuana. Attorneys for the state and patients who want to smoke the drug squared off in a Leon County courtroom Wednesday before Circuit Judge Karen Gievers. She didn't immediately rule after the close of evidence, but could issue a decision as early as tonight, if previous experience holds. The issue was whether lawmakers' ban on smoking runs counter to the constitutional amendment on medicinal cannabis, spearheaded by Orlando attorney and entrepreneur John Morgan, that was approved by voters statewide in 2016. The highlight was plaintiff Cathy Jordan, a Manatee County woman who has Lou Gehrig's disease, uses a wheelchair and struggles to speak. She testified she's been smoking marijuana since the late 1980s: "I figured, 'what the heck, what's it gonna do, kill me?' "
"Surterra Wellness setting up shop in Largo" via Florida Politics — The new venue, located at 10761 Ulmerton Road, is the company's third in the Tampa Bay region and eighth in the Sunshine State. Other locations include Miami Beach, Orlando, Deltona, Pensacola and Tallahassee, with a Jacksonville location on the horizon. Surterra's launching the new "Wellness Center" with a grand opening event, set to run from 10 a.m. to noon, where locals can stop by and have their questions on medical marijuana or Surterra's product line answered, or to simply mingle with other attendees. Directions to the Largo MMTC are available on the Surterra website, as is an offer for new customers to receive $50 off their first purchase if they're a registered medical marijuana patient.
First on #FlaPol – "Aramis Ayala will seek non-monetary bail in nonviolent, low-risk crime cases" via Scott Powers of Florida Politics — Ayala contends that the state's law on bail is not being followed. The result, she said, is too many people who are not flight risks or threats to the public are sitting in jails awaiting trial simply because they cannot afford to post bail. "We want to make certain we are not perpetuating a debtor's prison," she told Florida Politics. Her new policy, which she said she will initiate on June 1, would have her office seek recognizance releases for residents of Orange or Osceola counties who are arrested for a list of nonviolent offenses including possession of small amounts of cannabis, driving while license suspended, disorderly conduct, and loitering, provided there is no reason to presume the suspects are flight risks. Further, the new policy would seek pretrial releases without monetary bail for local residents arrested for most other nonviolent offenses, presuming there is no reason to think of them as flight risks.
Assignment editors — Mark Wilson, president and CEO of the Florida Chamber of Commerce will deliver the keynote address at the Greater Naples Chamber of Commerce 70th Annual Dinner, The Ritz-Carlton Golf Resort, 2600 Tiburon Dr. in Naples. The event begins at 5:30 p.m., Wilson will speak at 7:30 p.m.
— SHAKEUPS —
School districts across the Sunshine State are being watched as they weigh decisions for the next year against the backdrop of the massacre in Parkland. 
In Brevard, Caroline Glenn of Florida Today reports, Superintendent Desmond Blackburn announced his resignation Monday, which some speculate could be tied to his involvement in developing the PROMISE program, a Broward County diversion initiative under scrutiny after revelations that the confessed Stoneman Douglas shooter Nikolas Cruz had been assigned to it. 
But in a follow-up story, Glenn writes that Blackburn has since denied those rumors. 
'Not true at all': Blackburn said the rumors were false, pointing to his next job as CEO at national California-based education nonprofit New Teacher Center, which he said contacted him for the position in December during a national search. 
What's more: To replace Blackburn, Glenn writes, the Brevard County School District "is leaning toward hiring an internal candidate," rather than conducting a national search. 
Meanwhile: Manatee County Superintendent Diana Greene was named as a finalist for the Duval County Superintendent post, according to Samantha Putterman of the Bradenton Herald. 
— D.C. MATTERS —
"Donald Trump's statements get scrutiny in DACA appeal" via Josh Gerstein of POLITICO Florida — Disparaging remarks Trump made about Latinos and Mexicans surfaced at a key appeals court hearing on the Trump administration's bid to end the program protecting so-called DREAMers — immigrants brought to the U.S. illegally as children. As a three-judge 9th Circuit Court of Appeals panel considered whether to lift an injunction ordering the federal government to continue the Deferred Action for Childhood Arrivals program, Judge John Owens repeatedly raised the question of whether racial bias played a part in the Trump administration's decision to wind down DACA. Owens formulated his questions in constitutional terms, asking about "equal protection" claims, but a lawyer for DACA recipients jumped at the chance to talk about Trump's inflammatory statements. "The president both before and after he took office referred to individuals from the very countries they're coming from as drug dealers, as druggies, as criminals, as bad individuals," said Mark Rosenbaum of Public Counsel.
"Robert Mueller sends subpoenas to consultant for Roger Stone super PAC" via Darren Samuelsohn of POLITICO — Special counsel Mueller has issued a pair of subpoenas to a social media consultant who worked on Stone's pro-Trump super PAC during the 2016 presidential campaign. An attorney for Jason Sullivan, a Republican consultant based in Southern California, confirmed that his client received the subpoenas in recent days for both documents and his testimony before the Mueller-charged grand jury in Washington. Sullivan said in an interview that he worked for Stone's Committee to Restore America's Greatness during the final four months of the 2016 White House race, assisting the pro-Trump group with social media strategy namely around Twitter … Stone's super PAC reported making two payments of $1,500 payments to Sullivan in July and August 2016. "All I can say is no collusion," Sullivan said. He added that he did not know Stone before working on his super PAC. Sullivan's social media company, Cyphoon, is also listed in FEC records as working for two unsuccessful House GOP congressional candidates in Texas during the 2018 midterm cycle.
"John Rutherford named to House Appropriations Committee" via Kevin Derby of the Sunshine State News — U.S. Rep. Rodney Frelinghuysen, a New Jersey Republican who chairs the committee, announced that Rutherford was coming on board. Rutherford replaces former U.S. Rep. Charlie Dent of Pennsylvania who resigned his seat at the end of last week. "We are in the midst of a very aggressive and busy appropriations season. With the retirement of one of our great Subcommittee Chairmen, Charlie Dent, we needed to bring a new member on board, and have made additional changes in Subcommittee leadership as well," Frelinghuysen said. "We welcome Rep. John Rutherford to the Committee, and I look forward to working closely with him over the next weeks and months to complete all 12 Appropriations bills in the House, and to fulfill our fiscal commitments to the country and the American people."
"Brian Mast named to House Veterans Affairs Committee" via Ali Schmitz of TCPalm — "I'm really excited to have the opportunity to serve our veterans on the Veterans Affairs Committee," Mast said in a statement. "Our first-of-its-kind office in the West Palm Beach VA has resulted in more than 100 new cases that we're taking a look at to help veterans in our community and being on this committee will give me an even better platform to advocate for my fellow veterans." Mast didn't deny the rumors last week, saying only "it is an honor to be considered to serve my fellow veterans and their families at the highest possible level."
"Ileana Ros-Lehtinen to Trump administration: Bring home Americans held by Iran" via Ryan Nicol of Florida Politics — Ros-Lehtinen called to secure the release of five American hostages held by Iran, following the release last week of hostages held by North Korea. Ros-Lehtinen made the plea in a speech on the House floor, saying the time for talk from the administration is over. All five captives were detained or imprisoned before Trump's election. But Ros-Lehtinen says their release still deserves the president's attention. "The White House has said this is a priority, to release all unjustly detained persons in Iran," Ros-Lehtinen said. "President Trump spoke about how this would not happen if he were president. So it is time for President Trump to make that a reality."
"Joe Gruters quizzed about train safety as he seeks appointment to Amtrak board" via Zac Anderson of the Sarasota Herald-Tribune — Gruters and two other individuals nominated by Trump for transportation-related appointments were questioned by members of the U.S. Senate Committee on Commerce, Science & Transportation in Washington. Safety is a pressing issue for the train service after a series of recent crashes. Gruters pledged in his opening statement that "safety will be my top priority." Sen. Maria Cantwell, a Washington Democrat, recounted the "horrific" Amtrak train derailment last year that killed three people during a trip from Seattle to Portland. Cantwell asked Gruters to help ensure Amtrak has a system called "positive train control" in place by the end of the year. The PTC technology can slow trains automatically. "PTC is an important technology," Gruters said. "I think it's the most important issue facing Amtrak and it needs to be the baseline, needs to be the standard."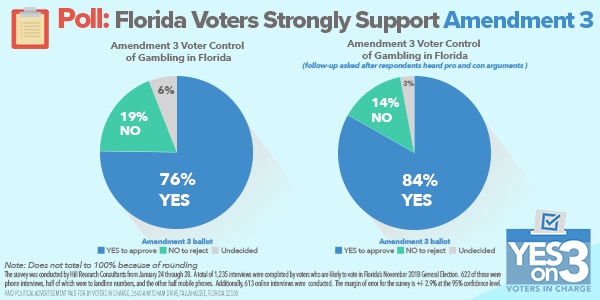 — OPINIONS —
"John Romano: Instead of securing schools, lawmakers saved themselves" via the Tampa Bay Times — The bipartisan school safety proposal passed by the Legislature and signed by the governor had more to do with protecting the rear ends of politicians than the lives of students. It was a cynical and senseless plan that gave the appearance of action by the Legislature while, in reality, dumping all the responsibility on school districts and law enforcement agencies. And that's why it's looking so chaotic on the local level today. Officials are forced to choose between taking cops off the streets and resources out of the classroom, or else risk accusations of not doing enough to protect students. Meanwhile, lawmakers are nowhere to be found. It's a sweet gig if you don't mind living without a conscience.
— MOVEMENTS —
"Ron Book tends to get his way in Miami-Dade, but this time it's a no" via Douglas Hanks of the Miami Herald — Miami-Dade commissioners unanimously rejected county Book's request for a waiver to represent pet stores that had pushed state lawmakers to block local regulations of puppy sales. The 12-0 vote represented a rare rejection for Book before the commission, which has consistently waived term-limit and residency requirements to allow the powerful lobbyist to remain the volunteer head of the county's homeless board. Near the end of the 2018 legislative session, he requested a waiver for him and two lobbyists to represent a group tied to the Petland pet-store chain while also being paid by Miami-Dade County. The waiver came as Petland sought state legislation that would have blocked local governments like Miami-Dade from regulating puppy sales, pursuing the kind of pre-emption of county lawmaking that Miami-Dade commissioners routinely fume about when discussing Tallahassee.
"Humana makes changes in capitol" via the News Service of Florida — Humana and Jon Bussey, who served as its regional director of corporate affairs, have parted ways. Humana Director of Corporate Communications Mark Mathis confirmed the separation, saying the company made a decision last year to "restructure our Tallahassee government affairs team to align with new business strategies." According to his LinkedIn profile, Bussey was the health insurance company's principal representative before state executive, legislative and regulatory bodies, including departments of insurance as well as state health and Medicaid agencies, in Florida, Louisiana, Mississippi, Texas, North Carolina and South Carolina. In the profile, he said he was responsible for providing strategic support on policy, political, public-sector procurement and regulatory matters, including commercial, long-term-care, Medicaid and Medicare and specialty insurance products.
— GREAT HEIGHTS —
Some say Uber is in a rut, but its new CEO is still — quite literally — aiming for the skies. 
In a recent Verge story, writer Andrew J. Hawkins catches up with Dara Khosrowshahi, the 48-year-old former CEO of Expedia who replaced the ridesharing company's ousted CEO Travis Kalanick last year. 
"Khosrowshahi has focused on two things: apologizing for the sins of his predecessor .. and making a series of deals to grow Uber beyond app-based ride-hailing." Those "deals" include plans for Uber to manage an airborne fleet as early as 2023. 
Pilot: Early tests should be running by 2020. "We're building a road map to mass adoption … this hopefully is not just going to be a product for the rich or the ridiculously rich, but this is actually going to be a product that's going to be available to a significant number of urbanites …" 
Money?: Uber lost $4.5 billion in 2017. But large companies and startups are the ones fueling airborne innovation. "We are not a company that owns our cars. Our driver partners own the cars. So we don't expect to be using capital to manufacture these vehicles." 
Risk: Aviation, according to Khosrowshahi, is one of the safest modes of transportation. "We're hoping to develop this product and move it to scale at faster development cycles than aviation is used to. But we don't want to make a trade-off in safety. We are working with authorities who understand safety in the aviation field in a way that no other transportation mechanism does."
— ALOE —
"It's invasive and filled with bugs. It's also pretty, and now Key West's official tree" via Gwen Filosa of the Miami Herald — The new official tree of Key West: The Royal Poinciana, known for its fiery orange-red blooms that dapple across the island this time of year with their wide-spreading branches. The Royal Poinciana has its problems and its detractors, but it also has a strong fan base in Key West, where locals and tourists enjoy its beauty. "My parents loved this tree. My grandparents loved this tree," said Mayor Craig Cates, who presented the item to the City Commission. "The whole idea is to preserve the tree and encourage people to replant this tree." A couple of residents turned out at the meeting to argue against making the Royal Poinciana an ambassador of Key West. "You prune these trees and unlike most trees, they are prone to get termites right where you prune them," said Robert Herndon, who opposed bestowing the tree with the honor.
"Netflix's next act: Feeding the service with its own movies" via Lisa Richwine of Reuters — The streaming service is on track to release at least 86 Netflix original films in 2018, the company told Reuters. That exceeds the scheduled output of the top four traditional studios combined, as well as Netflix's previous record of 61 films last year. The aggressive strategy is aimed in part at addressing complaints that the service's movie library is stale, an issue likely to be exacerbated by Walt Disney Co's decision to stop supplying Netflix with new films for its U.S. customers in 2019. Buying movies from other studios also has become more expensive as streaming competition has intensified. Having more of its own films is paying off, Netflix said. The company told Reuters that the 33 Netflix films released so far this year have been watched more than 300 million times by more than 80 million account holders worldwide. That's an average audience of more than 9 million viewers per film.
"SeaWorld joins Busch Gardens in offering free beer this summer" via Sharon Kennedy Wynne of the Tampa Bay Times — Guests 21 and up can receive up to two complimentary 7-ounce beers per visit at Mama's Pretzel Kitchen Patio in the park starting Friday through Sept. 2. The park will rotate beer offerings throughout the summer starting off with SeaWorld's very own Mako Red Ale. Bud Light, Coors Light, Miller Lite, Yuengling and more will also be featured throughout the summer. Busch Gardens, which is owned by the same parent company, announced last month that it would offer free beer May 1 through Aug. 5 in the Tampa theme park.
"Whole Foods shoppers in Florida first to get Amazon Prime discounts" via Sara DiNatale of the Tampa Bay Times — While Amazon — which owns Whole Foods — plans to unroll the Prime discounts across the country by the summer, Tampa Bay and the rest of Florida can get 10 percent off sale items and exclusive deals starting today. Deals lasting until May 22 include 40 percent of one-pound packages of strawberries, $10 off per pound of Halibut steaks and buy-one-get-one sparkling water. To get the Whole Foods discounts, Amazon Prime members can download the Whole Foods app to show at the register or give the cashier their phone number.
Happy birthday to lobbyist turned state House candidate Karen Skyers.