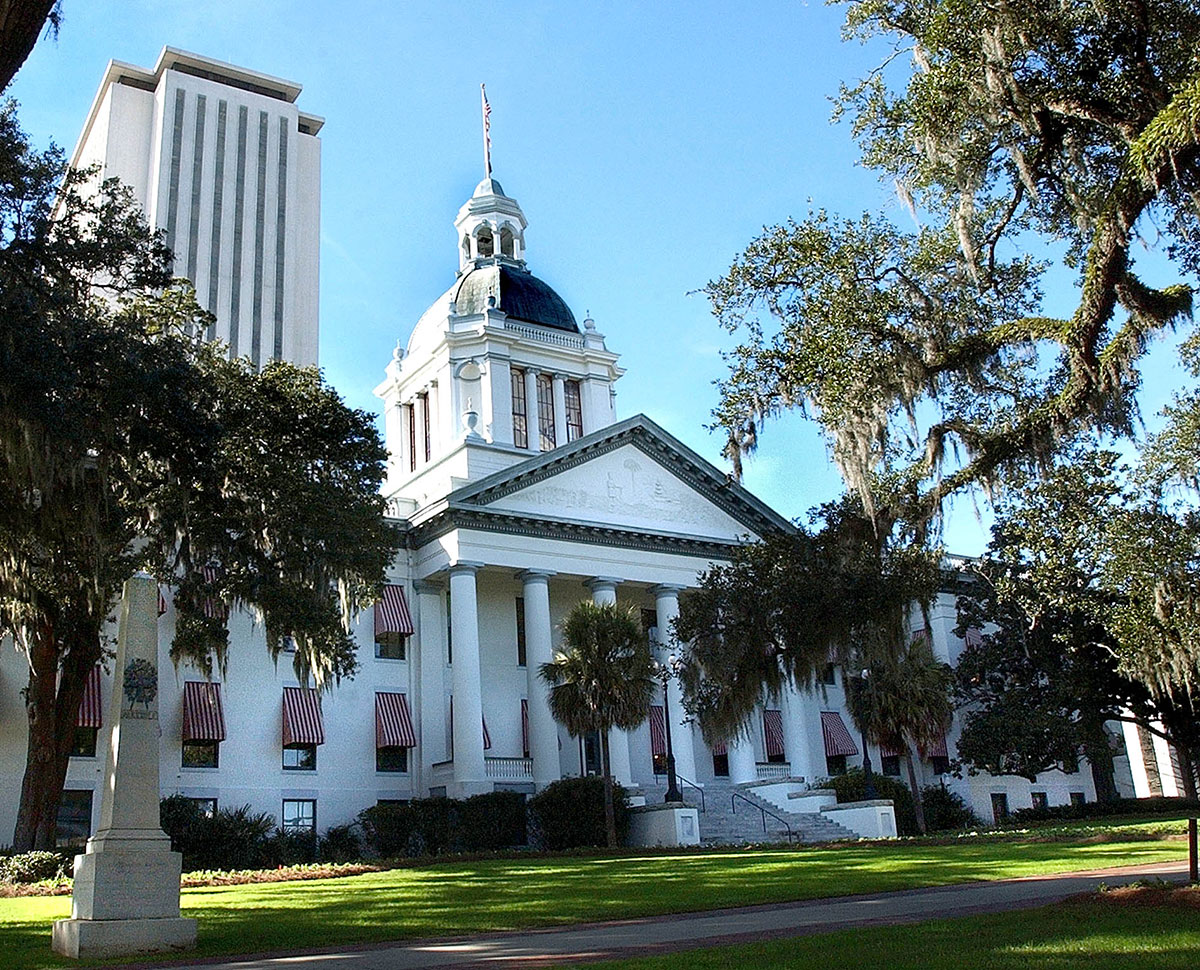 Sunburn — The morning read of what's hot in Florida politics.
By Peter Schorsch, Phil Ammann, Daniel McAuliffe, Jim Rosica, and Drew Wilson.
Ella Joyce has her big dance recital this weekend (she's performing in six (!) numbers), so forgive me for this brief topper. I need to push out today's edition of Sunburn and go help Michelle prepare for the festivities.
— SITUATIONAL AWARENESS —
—@RealDonaldTrump: Congratulations America, we are now into the second year of the greatest Witch Hunt in American History … and there is still No Collusion and No Obstruction. The only Collusion was that done by Democrats who were unable to win an Election despite the spending of far more money!
—@JoePerticone: Bill Nelson, who sits on the Finance Committee's subcommittee on international trade, just told me he doesn't know what ZTE is …
—@RobertMaguire_: Rep Mo Brooks — who sits on the House Science, Space and Technology Committee — says that rising sea levels are caused not by climate change but from … … wait for it….. … rocks falling in the ocean
—@RepLoisFrankel: 64yrs ago #SCOTUS ruled that school segregation was unconstitutional in #BrownvBoard. Great progress has been made but the road to equality is long&we must keep fighting so all kids, regardless of race, gender or background, have access to quality education&a chance to succeed.
—@RepStephMurphy: JUST IN: @USArmy selected #Orlando as the new HQ for its initiative to merge live, virtual & gaming domains into a single, state-of-the-art training environment for soldiers. The new HQ will support dozens of jobs & demonstrates Orlando is the world leader in this area.
—@CHeathWFTV: Florida fails to fund DOC (again) and is now shocked that DOC doesn't have enough money.
—@Aronberg: Positive news from Delray Beach: 79% decrease in opioid overdose deaths (19 vs. 4) in the first 4 months of 2018, compared to the same period last year
—@AGlorios: Doesn't anyone know that the only place malls are still cool is Dubai?
—@MikeGrunwald: I wrote a book about natural Florida's transformation into a mall so the American Dream news is a bit on the nose
—@SharkeyJeff: Sharkey's restaurant in the capitol is following suit and eliminating plastic straws in addition to our biodegradable cups and containers … all good for Florida
— DAYS UNTIL —
Solo: A Star Wars Story premiere — 7; Memorial Day — 10; Democratic gubernatorial candidates debate in St. Petersburg — 22; Democratic gubernatorial candidates debate in Miramar — 24; Time Warner/AT&T merger ruling — 25; 2018 FIFA World Cup begins — 27; Father's Day — 30; Close of candidate qualifying for statewide office — 35; Florida GOP Sunshine Summit starts — 41; Democratic gubernatorial candidates debate in Fort Myers — 51; MLB All-Star Game — 60; Deadline for filing claim bills — 75; 'The Race for Governor' Republican gubernatorial debate — 75; 'The Race for Governor' Democratic gubernatorial debate in Miami — 76; Start of the U.S. Open — 101; Primary Election Day — 102; College Football opening weekend — 104; NFL season starts — 111; Future of Florida Forum — 131; 'Before You Vote' Florida U.S. Senate debate — 158; 'Before You Vote' Florida Governor debate — 159; General Election Day — 172; 'Hamilton' comes to the Straz Center — 272; 2019 Legislative Session starts — 291.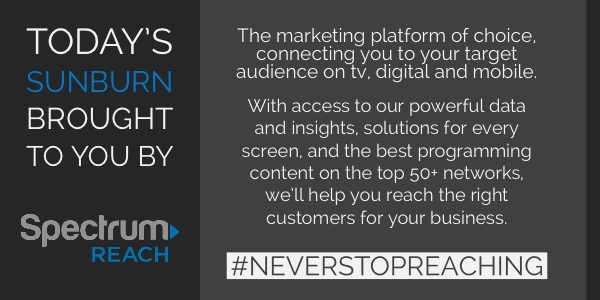 — TOP STORIES —
"Man firing shots and 'spewing' about president inside Trump National Doral shot by police" via Doug Phillips of the Sun Sentinel – A man who was firing shots, waving an American flag and 'yelling and spewing some information about President Trump' was shot and wounded by police early Friday at Trump National Doral, the golf and spa resort owned by President Donald Trump in northwest Miami-Dade. The shooting … happened about 1:30 a.m., Miami-Dade Police Director Juan Perez said during a pre-dawn news conference … These officers did not hesitate for one second to engage this individual who was actively shooting in the lobby of the hotel,' Perez said. … During the incident which played out quickly an officer from the Doral Police Department was hurt, but not from gunfire. He was taken to a hospital with a possible broken bone, officials said.
"Greyhound owners sue over proposed dog racing ban" via Jim Rosica of Florida Politics — The group that represents Florida's greyhound owners and breeders is suing to keep a proposed constitutional amendment to rid the state of dog racing off the November ballot. The Florida Greyhound Association and its president, James Blanchard, filed suit Thursday in Leon County Circuit Civil court against the Department of State, which include the Division of Elections, and Secretary of State Ken Detzner. Among other claims, the suit says the ballot title and summary " … fail to inform voters that its passage would essentially expand gambling by allowing pari-mutuel facilities in Florida to convert to minicasinos." The amendment, one of eight by the Constitution Revision Commission, would allow other gambling activities such as card games to continue at tracks after dog racing ends. The suit asks for a court order preventing the division "from placing Amendment No. 13 on the ballot for the November 2018 General Election."
— NELSON VS. SCOTT —
"Nelson files bill to force more FEMA aid for displaced Puerto Rican families" via Jeff Weiner of the Orlando Sentinel — Nelson's office said the bill would require FEMA and the Department of Housing and Urban Development to activate the Disaster Housing Assistance Program as a means to extend aid for those affected by hurricanes Irma and Maria through February 2019. "This administration has failed the people of Puerto Rico," Nelson said in a statement. " … These displaced families are American citizens who desperately need our help. We have a responsibility to help them, just as we would want to be helped if we were in their shoes." When activated, the Disaster Housing Assistance Program offers rental assistance for up to 18 months after the declaration of a disaster. It has been used before after hurricanes, including Katrina and Rita.
Happening Saturday — Gov. Scott speaks at the Hillsborough County Republican Party's Lincoln Day Dinner. Reception at 6 p.m., dinner at 7 p.m., TPepin's Hospitality Centre, 4121 North 50th St., Tampa.
— NOTES FROM THE CAMPAIGN TRAIL —
"Must-do for Florida's midterm candidates: A stop in Puerto Rico. Or three." via Patricia Mazzei of The New York Times — Holding political office in Florida increasingly requires trekking to Puerto Rico, the former home of a growing number of Florida residents. More than a million Puerto Ricans already lived in the state before the hurricane, and another 56,000 joined them in the first six months after Maria, according to an estimate by the Center for Puerto Rican Studies at Hunter College in New York. Perhaps not all of them will stay, much less vote: Puerto Ricans have tended to cast ballots less reliably than other Florida Hispanics … Candidates down the ticket are also adopting the island's cause. State Rep. David Richardson of Miami Beach, a Democratic candidate for Congress, this month spent 48 hours on what he called a "listening tour" of the island. He is running in Florida's 27th Congressional District, which is nearly 72 percent Hispanic and largely Cuban-American. His campaign research, however, revealed that about 25,000 Puerto Ricans live in the district, he said, so Richardson felt a trip to the island was in order.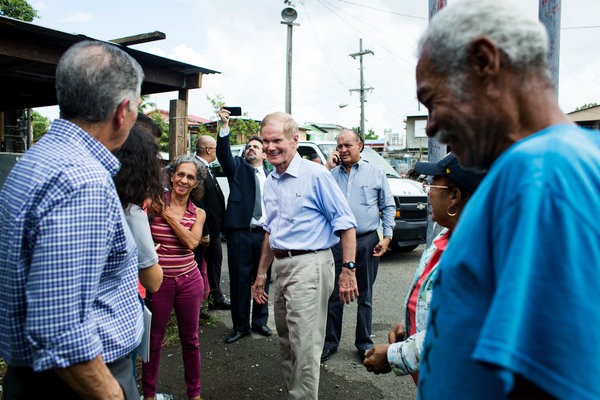 "Chris King backs Orange County children's initiative" via Scott Powers of Florida Politics — King weighed in on an Orange County local issue, saying the push for a children's trust fund fits in for his call for sweeping criminal justice reform in Florida. A coalition of children's advocates is pushing this year to get a children's services independent taxing authority, like those found in other Florida metropolitan cities, created through a ballot initiative this November. King joined former state Rep. Dick Batchelor, chairman of The Children's Trust of Orange County committee, former Orange County chair Linda Chapin, businessman Harold Mills, and the Rev. Derrick McRae of the Experience Christian Center to argue that the initiative is a criminal justice reform issue. "I am on day three of a massive trip around the state talking about criminal justice reform. It is deeply, as Dick said, deeply interconnected to the issues of the children's trust," King said.
"Philip Levine's social media blocking haunts Florida gubernatorial campaign" via Marc Caputo of POLITICO Florida – Philip Levine blocked a Twitter critic back when he was mayor of Miami Beach and got sued. Now it's starting to haunt the Democrat's bid for governor of Florida and threatens to paint him as a thin-skinned bully. First, Twitter accused the city of threatening its officials as part of a legal strategy to keep Levine from being deposed during his campaign for governor. Then, Levine's top adviser had to take the stand on his behalf this month and admit the former mayor blocked Twitter comments he didn't like, setting the stage for a potentially precedent-setting case concerning social media and government censorship. In the coming weeks, the likely Democratic frontrunner faces the prospect of a deposition in the case, which also raises broader questions about his temperament and his mayoral legacy.
Levine expands communications team — The Levine for Governor campaign expands its communications team with the addition of Deputy Communications Director William Miller and Hispanic Media Coordinator Guillermo Perez. Miller served as the campaign's Communications Coordinator since the campaign's inception and previously served Hillary for America as Press Assistant for the South Florida region. Perez currently serves as a Communicators Coordinator in Levine senior adviser Christian Ulvert's firm, EDGE Communications, where he has been since the start of 2018. Previously, Perez served as a Press Intern in the office of House Minority Leader Nancy Pelosi and for U.S. Sen. Richard Blumenthal.
"Ron DeSantis: Sorry Adam Putnam, but Trump is solidly behind me" via Adam Smith of the Tampa Bay Times — DeSantis, banking on Trump's endorsement to help him win Florida's Republican gubernatorial primary against Agriculture Commissioner Putnam, is not worried that Trump could wind up staying on the sidelines. Vice President Mike Pence and others, according to The New York Times, have been urging the president not to take sides. "There's clearly worry in Putnam's camp about the role he will play, but I would stay tuned on that. I mean the idea that anyone is telling Donald Trump what to do is just not accurate," said DeSantis, adding "there's a good chance" Trump will campaign for him.
"New Putnam ad blames 'liberal elites' for college debt, pushes vocational training" via Steve Contorno of the Tampa Bay Times — It's also a continuation of Putnam's attack on so-called "liberal elites," who this time he blames for pushing students into college debt and degrees that don't lead to jobs. "Liberal elites look down on people who work with their hands," Putnam said. "College is not the only path to success, and it's OK to say it." The ad was paid for by Florida Grown, Putnam's political committee. Vocational training for trade jobs is the cornerstone of the "Florida Jobs First" agenda Putnam introduced in Riverview. To view the ad, click the image below.
Assignment editors — Putnam will deliver remarks at the Broward County Lincoln Day Dinner, 7 p.m., Hilton Fort Lauderdale Marina, 1881 SE. 17th St., Fort Lauderdale.
Happening Saturday — The Villages Democratic Club will hold a forum for gubernatorial candidates, with expected guests King, Levine and Gillum, 10 a.m., Savannah Center, 1575 Buena Vista Blvd., The Villages.
Assignment editors — Republican Agriculture Commissioner candidate Denise Grimsley of Zolfo Springs will speak at the Lakewood Ranch Republican Club luncheon, 11:30 a.m. Eastern, EVEN Hotel Sarasota — Lakewood Ranch, 6231 Lake Osprey Dr., Sarasota.
Assignment editors — State Rep. Sean Shaw gives a legislative update and explains why he is running for Attorney General at Café con Tampa, 8 a.m., upstairs at the Oxford Exchange, 420 W. Kennedy Blvd., Tampa.
John Ward releases first TV ad in CD 6 campaign — The ad, titled "American Made," highlights Ward's service to his country in the U.S. Navy and steadfast commitment to the Constitution. "An unbreakable Constitutional conservative, Ward stands with President Trump, fighting to take our country back from the swamp," the ad says. "Made in America, John Ward for Congress." Ward's ad will run throughout Florida's 6th Congressional District with a substantial six-figure buy. The veteran and businessman is seeking the seat vacated by Ron DeSantis' bid for Florida governor. To view the ad, click the image below.
—"Scott Sturgill endorsed by Family Research Council" via Orlando Rising
"After allegation of 'exposure,' Kristen Rosen Gonzalez faces defamation lawsuit" via Ryan Nicol of Florida Politics — Former Miami Beach City Commission candidate Rafael Velasquez has filed a defamation lawsuit against congressional candidate Rosen Gonzalez, after she accused Velasquez last year of exposing himself to her following a dinner. Velasquez confirmed the filing with a post on Twitter. In a statement on the lawsuit, Velasquez calls the Rosen Gonzalez accusations a "cheap political ploy," saying she made the claims "to influence a close election and thrust her own congressional campaign into the middle of a discussion about sexual harassment and abuse, thereby manipulating the media to gain notoriety and sympathy as a champion of the #metoo movement." The allegations were first made by Rosen Gonzalez in October of last year. She says the two were together after a dinner when he began aggressively flirting with her before exposing himself. "He started to get really abusive, to say, 'I know you want it,' " Rosen Gonzalez said. "And then he exposed himself."
"Donna Shalala set to skip debate at her namesake student center" via Ryan Nicol of Florida Politics — This marks the second time in a week Shalala declined to attend a debate among Democratic primary candidates. Shalala said she had a scheduling conflict, barring her from showing up at the Unitarian Universalist Church in Coral Gables, where the first debate was held. However, organizers of that debate say Shalala did commit to attending, only to back out eventually. It was later confirmed that she skipped out on the debate to attend a film screening. Current state Rep. David Richardson, one of Shalala's primary opponents, is calling her out for missing Saturday's debate at her namesake student center at UM, where she served as president.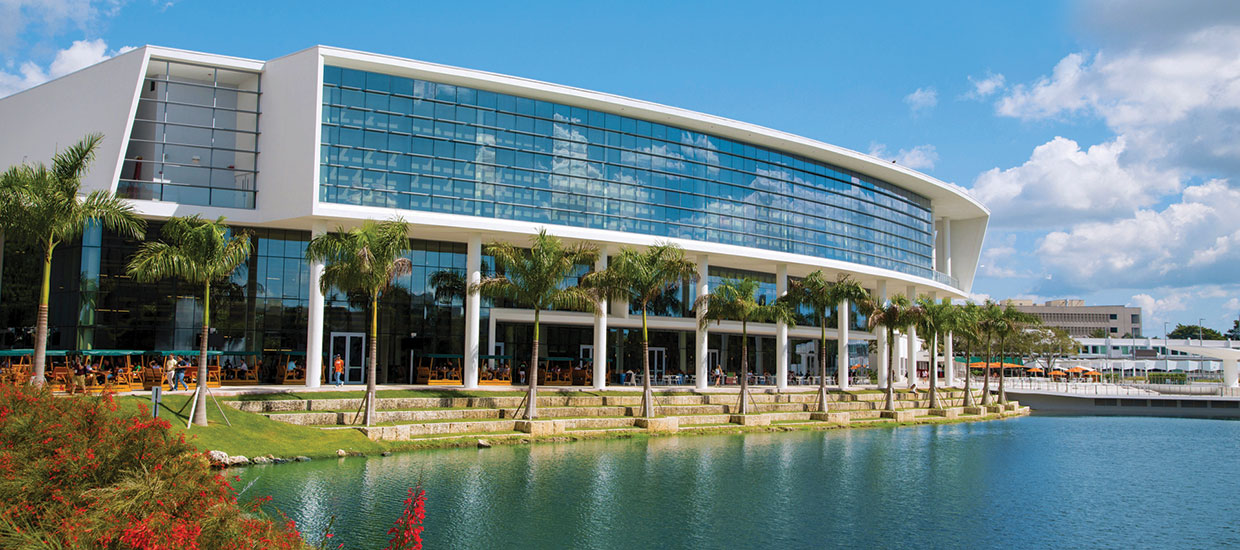 "With Shalala endorsement, EMILY's List hits trifecta in Miami congressional races" via Marc Caputo of POLITICO Florida – EMILY's List, the largest Democratic group supporting women candidates, endorsed Shalala in one of the party's most coveted congressional seats, marking the first time it has three solid candidates in each of the Republican-held U.S. House seats in Miami. The group's support of Shalala … isn't too much of a surprise because Shalala helped found EMILY'S List in 1985. Since then, the group says it has raised more than $500 million to ensure that more women who support abortion rights won office.
"Miami Lakes mayor endorses Manny Diaz in SD 36" via Ryan Nicol of Florida Politics — The mayor of Miami Lakes says he's backing Diaz in the race for Senate District 36. Mayor Manny Cid becomes the fourth Miami-Dade mayor in recent weeks to endorse Diaz, following the mayors of Hialeah, Hialeah Gardens, and Doral. Diaz has represented House District 103 since 2012, but now has his eyes on the Senate. Cid says Diaz's time in the House shows he's ready to make the move: "Manny was an effective state representative, and there's no question that he will be an outstanding state senator."
—"Bobby Olszewski picks up I-Drive Chamber endorsement" via Scott Powers of Orlando Rising
—"Big get: Pinellas Sheriff Bob Gualtieri backs Jamie Grant's re-election to Florida House" via Florida Politics
Happening today — Political commentator and former presidential candidate Herman Cain speaks at the Orange County Republican Party's Lincoln Day Dinner. Social hour begins at 6:30 p.m., dinner at 7:45 p.m., Disney's Contemporary Resort, 4600 North World Dr., Lake Buena Vista.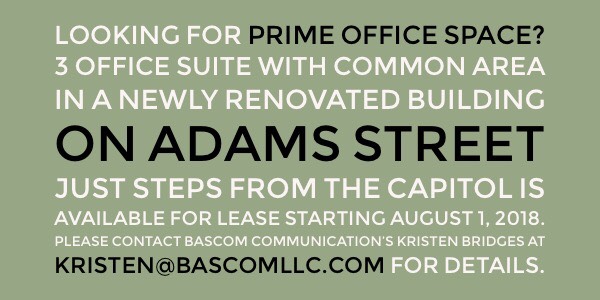 — STATEWIDE —
Assignment editors — Gov. Scott will attend the 9th Annual Puerto Rican Summit to discuss steps Florida has taken to help those displaced by Hurricane Maria, 8:30 a.m., Doubletree by Hilton Orlando at sea world, 10100 International Dr.
Assignment editors — Gov. Scott will announce April job numbers at 10 a.m., El Meson Sandwiches, 6622 Eagle Watch Dr. in Orlando
"Amid election cyberthreats, counties plead with state for more money" via Steve Bousquet of the Tampa Bay Times — Florida election supervisors say they want access to some of the $19 million in federal election security money Congress approved for all 50 states nearly two months ago. But the state doesn't yet have the money, and election officials say they're growing impatient. "We sure wish the money was available. It's frustrating," said Supervisor Mark Earley in Tallahassee's Leon County. "This is a big deal. There's certainly room for improvement, especially in smaller counties." Congress included $380 million in a 2018 budget bill and in March directed the U.S. Election Assistance Commission to distribute the money to states. Trump signed the budget bill on March 23. "The EAC is releasing this money quickly so that the grants can have an immediate impact," the commission said on March 29. The money will help counties "immediately begin system upgrades." Elections officials are looking locally for money now, preparing next year's budgets to present to county commissioners.
"Florida CAT fund healthy, but council contemplates doomsday scenario" via Michael Moline of Florida Politics — The Florida Hurricane Catastrophe Fund has reserves enough to easily cover its Hurricane Irma liabilities — as much as $300 million in excess of its $17 billion statutory liability limit. But what happens if a major storm — or a swarm of them — wipe out the fund's assets? It might have to demand emergency assessments of a broad array of policyholders. Council staff stressed during an advisory council meeting Thursday that they were talking really-bad-case scenarios. But it's not like it hasn't happened before, chief operating officer Anne Bert said. "We certainly faced that in 2006, because we wiped out the CAT Fund in '04 and '05," she said. "It's not the worst. The worst would be if we didn't have any pre-event bonds," Bert said. Still, "This one's pretty bad." The fund floats those "pre-event" bonds as a contingency against disasters.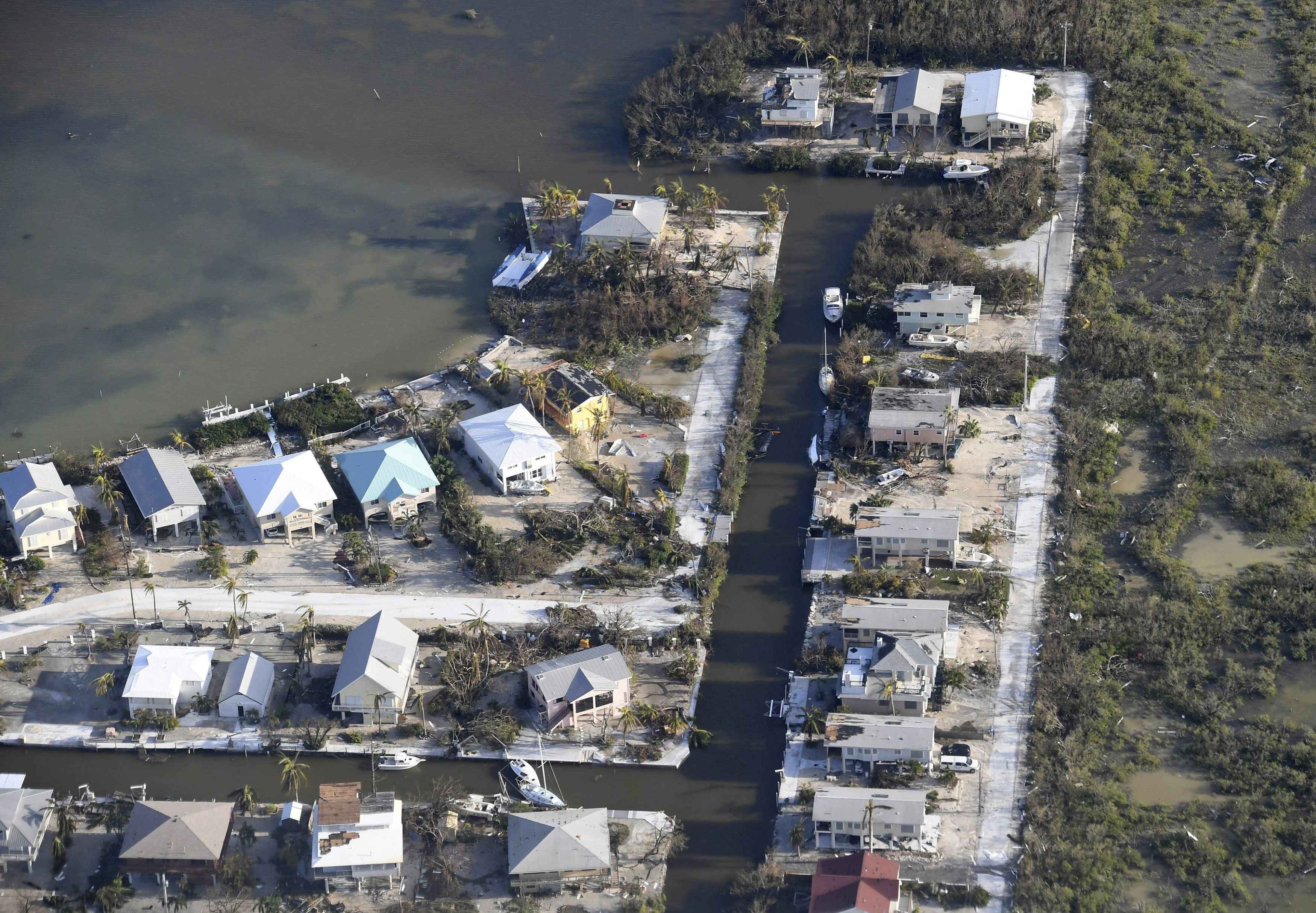 "NRA appeals judge's decision against pseudonyms in Parkland lawsuit" via Jim Rosica of Florida Politics — The National Rifle Association is appealing a federal judge's ruling against shielding a plaintiff's name in its litigation against the state's new school safety and mental health law. The NRA filed a notice of appeal Thursday to the 11th U.S. Circuit Court of Appeals, court dockets show. U.S. District Judge Mark Walker earlier this week turned down the association's request to use a "Jane Doe" pseudonym for a 19-year-old Alachua County woman. She's been portrayed in court documents as seeking to remain anonymous due to fear that public exposure could result in "harassment, intimidation, and potentially even physical violence." In late April, the NRA filed a motion to add "Jane Doe" as a plaintiff to the lawsuit, which contends the age restriction in the new Marjory Stoneman Douglas High School Public Safety Act "violates the fundamental rights of thousands of responsible, law-abiding adult Florida citizens and is thus invalid under the Second and Fourteenth Amendments."
"Before massacre, Nikolas Cruz threatened to shoot his brother over a jar of Nutella" via Monique O. Madan of the Miami Herald — It happened a few months earlier, when their mother brought home the groceries. Nikolas snatched a jar of Nutella, unscrewed the lid, scooped out the gooey contents with his unwashed hand then licked his sticky fingers. Then he dipped into the jar again. Appalled at Nikolas' manners, Zachary pushed or slapped the jar out of his hands. Nikolas charged upstairs, grabbed a long gun out of his bedroom closet, descended the stairway, sat down, loaded the firearm and pointed it at his brother in front of their horrified mom, according to Zachary. Nikolas had the much closer relationship with their mother, Lynda, Zachary said. His supposed favored-son status did not prevent Nikolas from threatening their mom. He recalled one blistering episode. "Nik got his AR-15 and put it to my mom's head," Zachary said of the September incident. Portions of Nikolas' psychiatric file, obtained by the Miami Herald in March, portray a young man who exhibited frequent and extreme mood swings. His attitude would brighten for weeks at a time, then darken into anger and paranoia. Zachary can attest to that: "He was mentally ill, and in hindsight, his actions were a cry for help."
"Student gets no relief and pot appeal" via the News Service of Florida — An appeals court refused to scuttle drug-related charges against a student who lived in a Florida State University dormitory where a police officer responded in 2016 because of a complaint about loud music and "marijuana fumes wafting," as one judge described it. The case centered on arguments that the student, identified as S.S. because he was a 17-year-old minor at the time, was not responsible for marijuana found in a Mason jar in a common area of the townhouse-style dorm unit. A roommate testified that S.S. had not used the marijuana. The police officer said five young men were in the townhouse when she responded. S.S. was charged with possession of cannabis and paraphernalia but sought to have the charges dismissed. A Leon County circuit judge rejected the request and found S.S. guilty of the charges but withheld adjudication of delinquency and sentenced S.S. to three months of probation. A three-judge panel of the 1st District Court of Appeal agreed with the refusal to dismiss the charges. Appeals-court Judge Scott Makar wrote an 11-page concurring opinion, concluding that S.S. could be subject to a "constructive possession charge" because he was in a common area of the townhouse where the marijuana was in plain view.
"Task force OKs $1.3 million in grants to advance military" via Michael Moline of Florida Politics — A state task force on Thursday approved grants worth nearly $1.33 million for projects designed to support military installations and preserve Florida's reputation as the most military-friendly state. They included land and easement buys neighboring the Avon Park Air Force Range and Camp Blanding; development of a Bay County innovation center to advance amphibious warfare; and support for efforts to lure the MQ-9 Reaper drone wing to Tyndall Air Force Base, also in Bay County. The programs are designed to help the state adjust as advances in technology revolutionize defense strategy, potentially rendering the military programs that comprise the state's second-biggest economic driver obsolete. "Our operations here are being devalued," said Sen. Doug Broxson, the Pensacola Republican who chairs the Florida Defense Support Task Force. "We've got to do a better job of communicating that to our members in the Legislature," he said. "The people that represent this group are the eyes and ears of 20 major installations that are telling us what's important to them."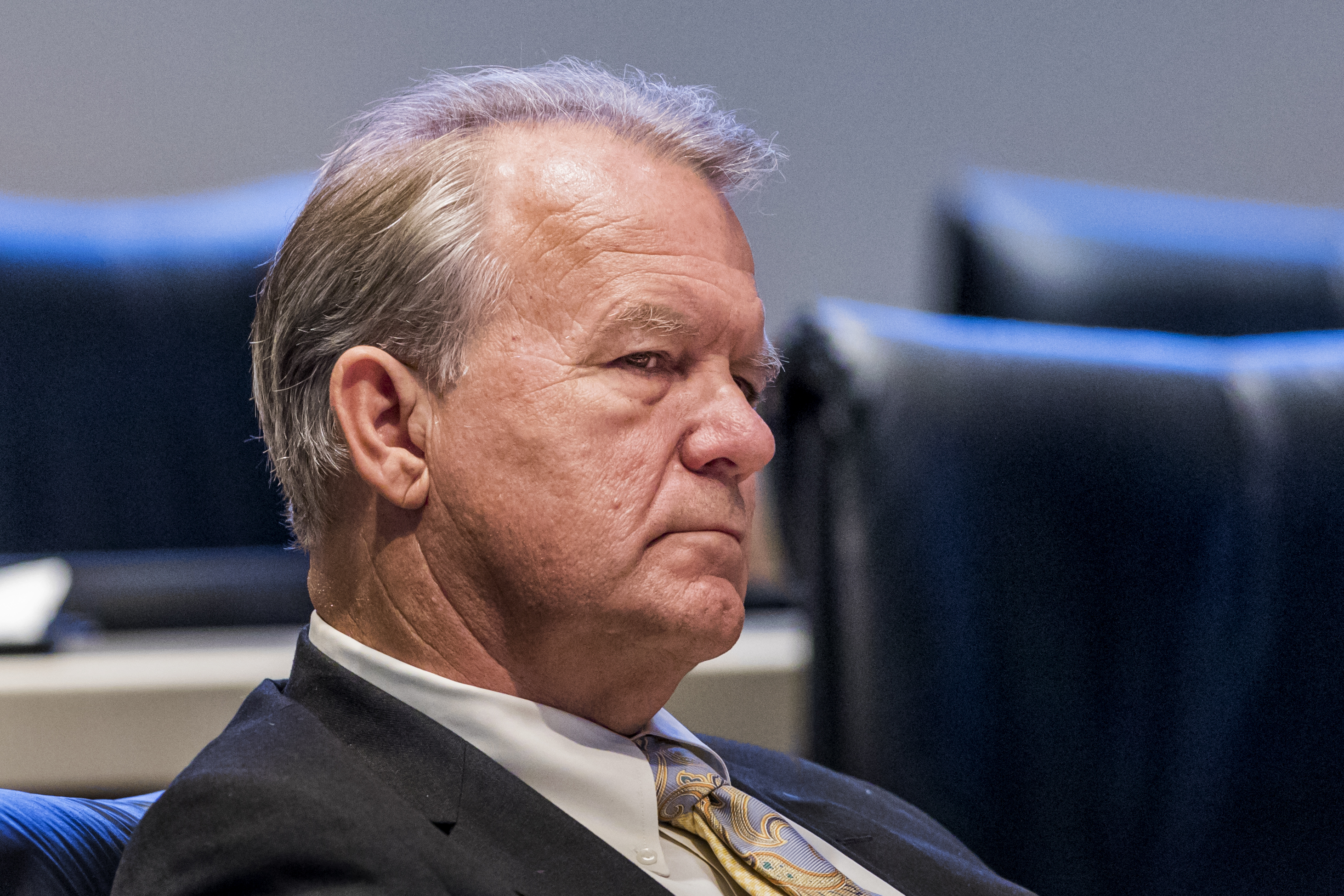 "Citrus agency counts on bigger crop next year" via Jim Turner of the News Service of Florida — As the Florida Department of Citrus starts to patch together a budget for the upcoming fiscal year, the department is projecting that revenues will increase by just over $400,000 through upticks in orange, grapefruit and specialty-fruit production … However, a continued decline in the forecast for the ongoing growing season forced the Bartow-based department to once again squeeze its current operating budget. This time the Citrus Commission, which oversees the department, had to cut $137,866 from the just over $17 million operating budget. Department officials said they were able to make the cuts by shifting $122,352 from reserves, with the remainder from general revenue service-charge changes and medical research.
"Supreme Court backs regulators on FPL project" via Jim Saunders of the News Service of Florida — Rejecting arguments by the Sierra Club, the state Supreme Court unanimously backed a 2016 decision by utility regulators to approve a rate agreement for Florida Power & Light. The Sierra Club challenged part of the wide-ranging agreement that dealt with replacing what are known as "peakers" — generating units that are used at times of high customer demand and during emergencies such as storms. In the rate agreement, FPL sought to recoup costs of replacing decades-old peakers with larger, more-efficient units. In October 2016, FPL and three other parties, including the state Office of Public Counsel, which represents customers, reached a settlement agreement on major rate issues, including the peaker project. The Florida Public Service Commission, which regulates utility rates and projects, later approved the agreement. But the Sierra Club, which opposed the settlement, challenged the commission's decision at the Supreme Court. The Sierra Club argued, in part, that FPL had not been required to consider alternatives, such as solar energy, to meet peak demands.
"Two years after it swallowed 215M gallons of polluted water, Mosaic sinkhole finally corked" via Craig to an of the Tampa Bay Times — Nearly two years after a massive sinkhole opened at Mosaic's Mulberry phosphate processing plant, a company spokeswoman says it has been sealed at last and will be completely filled by the end of May. The state Department of Environmental Protection has approved demobilizing the deep drilling and grouting equipment used to fill the chasm "since the sinkhole now is sealed in accordance with the consent order requirements," said Mosaic spokeswoman Jackie Barron … All that's left is some cosmetic work, Barron said. "We're currently working to fill the upper portion of the cavity, close the opening and level the surface," she said, predicting that would be done in the next two weeks.
"Nation's largest mall wins Miami-Dade approval as county backs American Dream Miami" via Douglas Hanks of the Miami Herald — In a 9 to 1 vote, county commissioners approved changing Miami-Dade's growth plan and zoning designations to allow Canadian developer Triple Five to create an even larger version of its current signature property, Minnesota's Mall of America, in Northwest Miami-Dade. With six million square feet of retail and entertainment space, American Dream Miami predicts 30 million visitors a year and about 70,000 vehicle trips in and out of the property, roughly equivalent to some of the busiest stretches of the Dolphin Expressway. Triple Five still faces significant hurdles before it can start construction on a project it has said will cost roughly $4 billion to develop. It must obtain a string of permits from the county after clearing regulatory milestones, including environmental mitigation, sewage capacity and water use. The company can't proceed without Florida and Miami-Dade implementing about $200 million worth of roadway improvements, with only a portion of the costs coming from Triple Five. Triple Five also has to line up commercial loans to build the 175-acre project at a time when traditional malls are under siege from the rise of online shopping.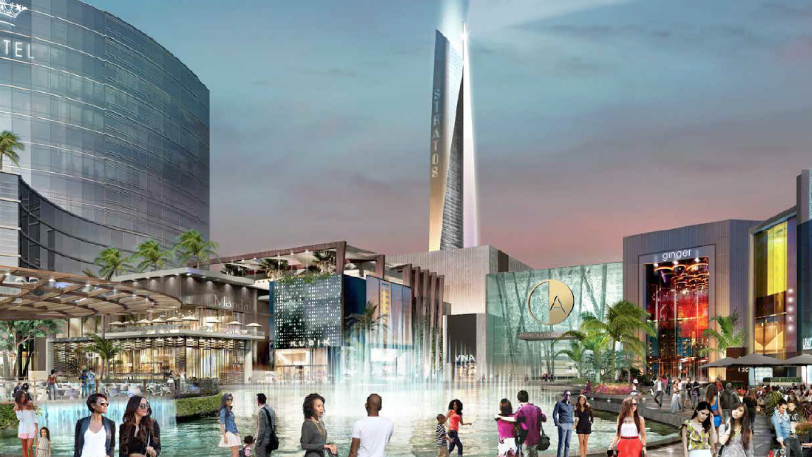 Fallen trees from 2016 storm in Tallahassee result in lawsuit — A Georgia-based tree company is suing over an unpaid $25,000 bill for grounds cleanup at the Capital City Country Club and golf course in Tallahassee after 2016's Hurricane Hermine. TreeXpert this week sued the City of Tallahassee, which owns the property, and Integrity Golf Company, which had operated the facility. The company's complaint said it did "tree removal, cutting and clean-up services," for which it never received payment. A contract was inked in October 2016 after Hermine rolled through the capital in early September of that year. The suit seeks the $25,000 plus interest, as well as punitive damages and attorney fees. A request for comment was sent to a city spokeswoman.
Assignment editors — The American Medical Marijuana Physicians Association open the NFL and Medical Cannabis Conference, the first of its kind to merge two controversial and popular topics, connecting traditional western medicine and medical marijuana in a professional, educational environment. The conference begins 9:45 a.m., Doubletree by Hilton Hotel Miami Airport & Convention Center, 711 NW. 72nd Ave. in Miami. Contact Savara Hastings, medicalmarijuanaphys[email protected] or (321) 917-3212.
Happening Saturday: NAACP, Airbnb launch national initiative in Miami — Miami Gardens will be the first site of the national initiative between the two organizations. Residents are invited to attend the launch at the Betty T. Ferguson Complex, 3000 NW. 199th St. from 11 a.m. — 2 p.m. to learn about opportunities to serve as ambassadors for their communities, participate in Airbnb's local Experiences program, and have the opportunity to sign up as a host. Joining the NAACP and Airbnb for the event will be Miami Gardens Mayor Oliver Gilbert, who recently assumed the presidency of the African-American Mayors Association.
— ACTION —
The survivors-turned-advocates of Parkland aren't showing any signs of slowing down.
They're capitalizing on the anti-gun violence momentum that's ensued since the Feb. 14 tragedy, reports Kimberly Hefling of POLITICO, by setting up "community conversations and a high school voter registration drive in their push to keep their gun control movement alive ahead of the November midterm elections."
Marjory Stoneman Douglas students Emma González and David Hogg recently announced their plans at the Education Writers Association conference at the University of Southern California in Los Angeles.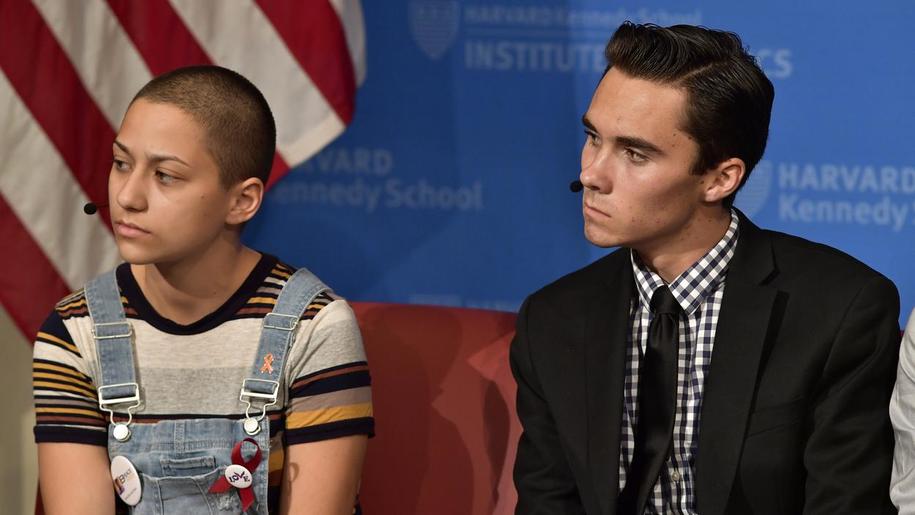 Mark your calendar: The first community conversation is June 15 in Chicago. And Hogg said the organizers are pushing for a high school voter registration drive May 29.
Bipartisanship: At the event, Hogg "expressed frustration that House Speaker Paul Ryan has not scheduled a vote on legislation to bolster background checks for gun buyers." But, he sees a "bipartisan path" toward passing reforms that view and treat violence as a health epidemic.
Education works: González noted how everyone's surprised at the efficacy of MSD activism: "People sent us to high school so that we can learn stuff, and then are amazed that we paid attention."
— D.C. MATTERS —
"Florida to receive $84.5 million in federal disaster aid" via Annie Martin of the Orlando Sentinel — Florida will receive $84.5 million in new federal aid to help schools recover from Hurricane Irma, and to defray costs associated with reopening campuses, including some that were closed for weeks after the storm. The department previously announced Puerto Rican schools will receive nearly $600 million, while $89.4 million is slotted for the Texas Education Agency, $14.4 million is designated for the California Department of Education and $13 million will go to the U.S. Virgin Islands. States and territories are to use the money for assistance to districts, charter schools and private schools for expenses associated with restarting school operations after the disasters … "We will continue to work closely with Commissioner Stewart and Governor Scott to ensure students and teachers have the resources they need now and in the future," U.S. Secretary of Education Betsy DeVos said in a statement.
What Gaston Cantens is reading — "Sugar policy won't change as part of Farm Bill as House rejects amendment" via Ali Schmitz of TCPalm — The Sugar Policy Modernization Act amendment would have eased import quotas on foreign sugar and eliminated government bailouts of the sugar industry. The vote was 278-137, with U.S. Rep. Brian Mast, a Palm City Republican, voting to eliminate sugar price supports … "After decades of brutal water issues, the status quo must change," Mast said. "That's why today I voted in favor of securing the environmental future of our community." Another proposal to change U.S. sugar policy, called the Zero-to-Zero plan, also died because it never was filed as a Farm Bill amendment. It would have eliminated price supports, but banned imports from countries that have them, such as Brazil and Mexico. The House is scheduled to vote on the Farm Bill Friday. The Senate is expected to debate its own version of the Farm Bill later this summer.
What Matt Gaetz is reading: "Congressional committee approves medical cannabis protections in appropriations spending bill" via The National Cannabis Industry Association — The U.S. House Committee on Appropriations for Commerce, Justice, Science, and Related Agencies on Thursday approved a measure to "renew protections for state medical cannabis programs when the current spending budget expires in September." The amendment was introduced by Rep. David Joyce, an Ohio Republican. It prevents the Department of Justice from using any resources to target medical cannabis patients or providers who are in compliance with state laws … U.S. Attorney General Jeff Sessions has opposed any form of marijuana legalization, though his boss, President Donald Trump, has indicated sympathy to its medical use.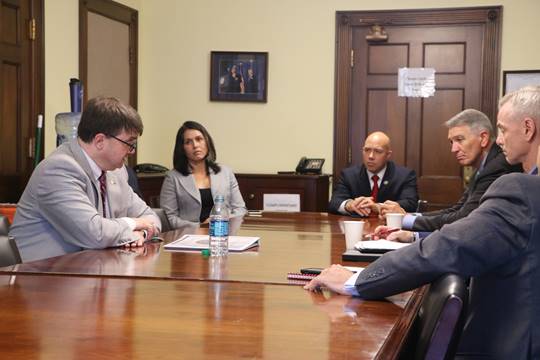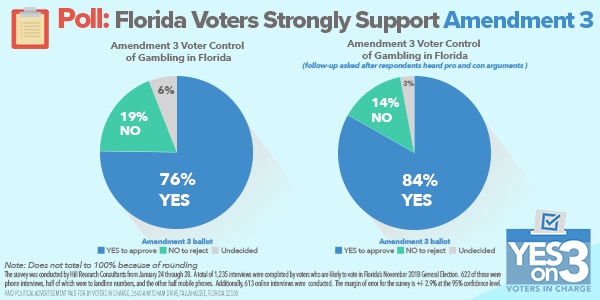 — OPINIONS —
"Daniel Ruth: Don't run government like Rick Scott ran his business" via the Tampa Bay Times — Scott holding himself up as a paragon of savvy business acumen is a bit like Sonny Corleone claiming to be an expert in anger management. It was Scott who was forced out as CEO from his own company, Columbia/HCA, before it was fined $1.7 billion by the federal government for what was at the time the largest case of Medicare fraud in the nation's history. It was also Scott who claimed his Fifth Amendment right against self-incrimination 75 times during a deposition in an unrelated legal matter. And now this chap is lecturing voters about running government more like a business? What business is he referring to? Enron?
"NRA heroism: Disparaging Parkland kids' anti-gun campaign as 'civil terrorism'" via columnist Fred Grimm in the Sun Sentinel — "They call them activists. That's what they're calling themselves. They're not activists — this is civil terrorism," Oliver North complained to the Washington Times in a May 9 interview. North, the newly anointed president of the National Rifle Association, described how the NRA has been the object of a social media campaign led by young student survivors of the Feb. 14 Marjory Stoneman Douglas massacre. The Parkland students convinced retail chains like Dick's Sporting Goods to stop selling assault weapons. "We love these kids and their rallying cry 'Enough is enough.' It got to us," Dick's CEO Edward Stack told The New York Times. Walmart quickly followed suit. "This is the kind of thing that's never been seen against a civil rights organization in America," North said. It's a bit startling, comparing the civil rights movement to the NRA's uncompromising push to utterly deregulate guns, even military assault weapons. But North's complaints fit nicely with the NRA's great motivation device, the dissemination of mendacious paranoia.
"Melissa McKinlay: Palm Beach County, on front line, is taking action" — On Sunday, there was an editorial in The Palm Beach Post … indicating the [hurricane] conference program does not mention climate change or sea level rise mitigation. Although tide hazards are relatively new, and some of the short and long-term effects are not fully apparent, Palm Beach County and its municipalities have taken critical steps to help protect their communities. Climate change effects of rising sea levels will lead to increased high-tide flooding commonly referred to as "king tides" and stronger, more frequent hurricanes. This recent reality underscores the need for critical infrastructure funding so that the basic service of security can be reliably delivered to our citizens. Recently passed federal budget items included full funding to expedite these dike repairs. We are grateful to senators Bill Nelson and Marco Rubio for securing funds. Currently, the county has submitted nine projects to the Federal Emergency Management Agency (FEMA) to reduce the effects of sea-level rise and king tides in Boynton Beach, Delray Beach, Lake Worth and West Palm Beach.
— MOVEMENTS —
Appointed — Fred Salerno to the Board of Governors of the State University System.
Amy Hass named UF vice president and general counsel — University of Florida President Kent Fuchs announced Thursday that, following a national search, Hass has been selected as vice president and general counsel. Hass has served as interim vice president since July 2017 and joined the UF Office of the Vice President and General Counsel in 2006. Before joining the University, Hass was a litigator with Sutherland Asbill & Brennan LLP in Atlanta and New York. While in private practice, Hass represented financial services companies and individuals in a wide range of government enforcement proceedings, civil litigation, white collar criminal defense, arbitrations and internal corporate investigations. She graduated with honors from the University of Florida Levin College of Law and received her undergraduate degree from Furman University. She is a member of The Florida Bar and the State Bar of Georgia.
Former state official Lisa Edgar pleads 'no contest' – Edgar, the former Public Service Commissioner and state parks director, has pleaded 'no contest' in a case stemming from an alleged drunk-driving hit and run last April. She had been set for jury selection Friday. But court dockets accessed Thursday showed she instead pleaded out earlier this month to "reckless driving, reduced from DUI." Leon County Judge Layne Smith withheld adjudication, meaning he made no formal finding of guilt, and ordered her to serve six months on probation, complete 75 hours of community service, and "continue counseling." Last February, Edgar resigned as director of the Florida Park Service after less than two months on the job, citing "an immediate family emergency." Edgar was a three-term member of the state's Public Service Commission, the panel that regulates the state's investor-owned utilities, and had been a deputy secretary of the Department of Environmental Protection.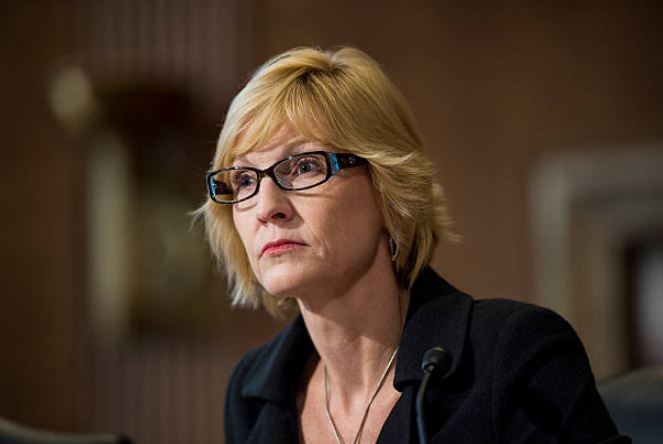 New and renewed lobbying registrations:
Rosanna Manuela Catalano, Capitol Energy Florida: Fair Insurance Rates in Monroe County
Michael Corcoran, Jeffrey Johnston, Anita Berry, Matt Blair, Amanda Stewart, Corcoran & Johnston: Feeding Tampa Bay
Nick Iarossi, Megan Fay, Ron LaFace, Capital City Consulting: Absolute Defense, George Hackney d/b/a Trulieve
Paul Mitchell, Southern Strategy Group: IOA Re
Monte Stevens, Southern Strategy Group: Kumballistic
— WEEKEND TV —
Facing South Florida with Jim DeFede on CBS 4 in Miami: The Sunday show provides viewers with an in-depth look at politics in South Florida, along with other issues that affect the area's citizens.
Florida This Week on Tampa Bay's WEDU: Moderator Rob Lorei hosts a roundtable with WMNF reporter Mitch Perry, political consultant April Schiff, attorney Rochelle Reback and Darryl Paulson, Professor Emeritus USF-St. Petersburg.
In Focus with Allison Walker-Torres on Bay News 9: A discussion on the opioid crisis and legislation in Florida amid holding pharmaceutical companies responsible. Joining Walker-Torres are Volusia County Sheriff Mike Chitwood, Pasco County Sheriff Chris Nocco, and Osceola County Commissioner Peggy Choudhry.
Political Connections on CF 13 in Orlando and Bay News 9 in Tampa/St. Pete: State Rep. Jay Fant discusses his bid to become Florida Attorney General. PolitiFact Truth-O-Meter rates a claim made by Congressman DeSantis about Republican gubernatorial opponent Putnam.
The Usual Suspects on WCTV-Tallahassee/Thomasville (CBS) and WJHG-Panama City (NBC): Host Gary Yordon speaks with Pulitzer Prize-winning author Gilbert King.
This Week in Jacksonville with Kent Justice on Channel 4 WJXT: This week's guest is Nathaniel Glover Jr., president of Edwards Waters College and a former Jacksonville Sheriff.
This Week in South Florida on WPLG-Local10 News (ABC): Co-hosts Michael Putney and Glenna Milberg will talk about Florida's 27th Congressional District, interviewing two of the Republican candidates for the seat. Also, a discussion of the presidential election in Venezuela.
— STAR WOES —
When the latest chapter of the Star Wars saga, Han Solo spinoff "Solo: A Star Wars Story," hits theatres next week, it could be defined by its bumps in production — something emblematic of Lucasfilm's troubles thus far in recapturing a decades-old classic.
The delayed release of "Solo" resulted from Lucasfilm replacing former directors Chris Miller and Phil Lord with legend Ron Howard to shift the "tone" of the movie, Associated Press' Jake Coyle reports from the Cannes film festival this week, where executives premiered the movie to boost global awareness.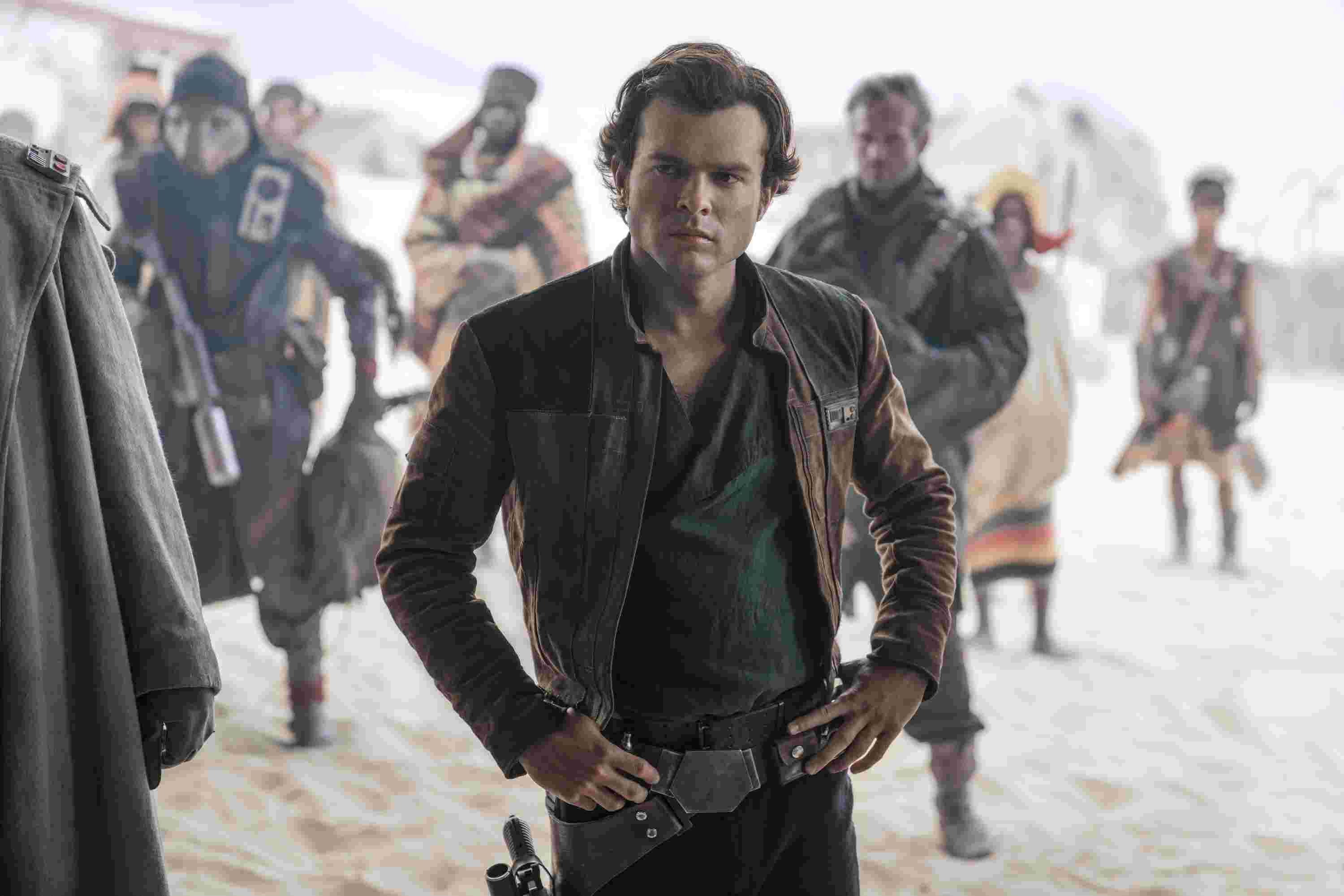 And "beneath the billions of dollars in box office and merchandise, there are hints of a growing existential crisis in the far, far away galaxy as it gets further and further removed from Lucas' original vision."
Balance: Each new Star Wars film has in some way faltered in attempting to capture the sound, tone and voice of the original trilogy while making a distinct impression on the series. For "The Empire Strikes Back" and "Return of the Jedi" writer Lawrence Kasdan — who's still involved in the production — that's the reason Lord and Miller didn't fit the bill.
Early reception: Reviews are "tepid," with an initial 71 percent score on Rotten Tomatoes, and many unhappy with Alden Ehrenreich's portrayal of Hans Solo, who of course was made famous by Harrison Ford.
The political angle?: There shouldn't be one, according to Kasdan. "What drew me to it was there was this guy who walked into the cantina, a gunslinger with a great sidekick."
— ALOE —
"Disney's Magic Kingdom now serving alcohol at all restaurants" via Lily Rose of Fox News — Crystal Palace and the Plaza Restaurant will be serving an assortment of alcoholic beverages, including beer, wine, and specialty cocktails. The Crystal Palace, which hosts a Winnie the Pooh and Friends character buffet, will offer three different kinds of beer, a cider, multiple wine offerings, and a mimosa made with Domaine Ste. Michelle bubbly. The Plaza Restaurant offers much of the same, though their signature cocktail is a sangria made with Kenwood Sauvignon Blanc, pineapple juice, spice, and fruit.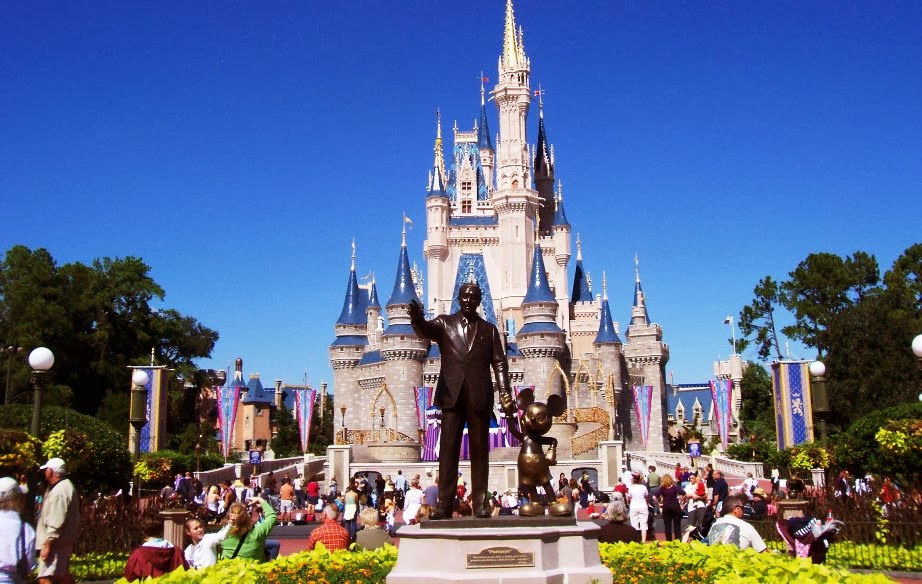 "FSU still exploring all options for football facility upgrades" via Wayne E. McGahee III of the Tallahassee Democrat — One option is to renovate the Moore Athletic Center, which is connected to Doak Campbell Stadium and has housed the football program since the 1950s. The other option is for FSU to build a new stand-alone football facility, which has become a trend among major college football programs … "We're getting our first look at the feasibility study and are starting to digest that a little bit," FSU's Senior Associate Athletics Director for Governance and Compliance Jim Curry told the Tallahassee Democrat. FSU football coach Willie Taggart made it very clear Wednesday morning during ACC spring meetings in Amelia Island that he wants a new stand-alone football facility. Taggart referred to a renovated Moore Center as a Band-Aid to reporters, and made his case for the new facility during the interview.
Happy birthday to a slew of Florida politicos, including Rep. Mike Miller, future St. Pete City Councilmember Robert Blackmon, Brooke Bustle of Florida Tax Watch, Ana Ceballos, Trevor Mask, and Michael Wickersheim.