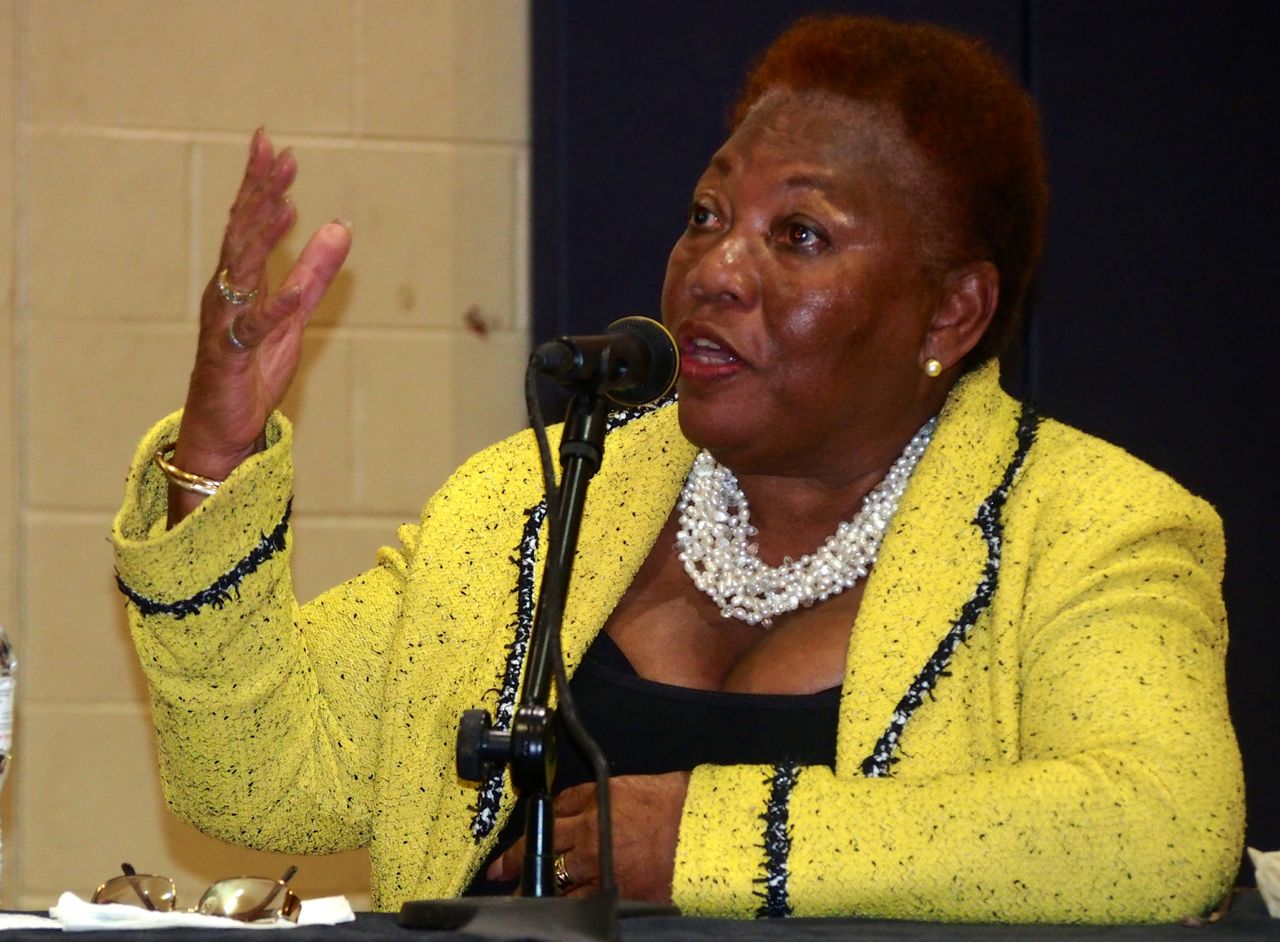 Democratic former state Sen. Geraldine Thompson is planning to roll out a bipartisan base of supporters next week following endorsements of her House District 44 campaign by fellow Democrats state Sen. Randolph Bracy and state Rep. Carlos Guillermo Smith and Republican former Orange County Commissioner Scott Boyd.
Thompson's campaign announced those and other endorsements Friday morning while announcing a campaign kickoff for next Thursday in Oakland.
Thompson, of Orlando, who served six years previously in the Florida House of Representatives representing another district, and four years in the Florida Senate, is one of several Democrats setting their sights on  the HD 44 seat covering southwest Orange County. The area has long been represented by Republicans and HD 44 is now represented by Republican state Rep. Bobby Olszewski of Winter Garden, who is seeking re-election.
She left the Florida Senate in 2016 when she ran unsuccessfully for Congress. Bracy, of Oakland, succeeded her in the senate district that covers HD 44. Bracy's mother, longtime Central Florida civil rights leader LaVon Bracy, is Thompson's campaign manager. Smith is of Orlando.
Boyd's endorsement represents bipartisan backing for Thompson, though Boyd also is known for his strong rivalry with Olszewski in internal Republican politics in west Orange County.
Also expected to join Thompson at next week's campaign kickoff event are Oakland Mayor Kathy Stark, Oakland Commissioners Joseph McMullen and Rick Polland,  Winter Garden Theatre co-founder Becky Roper, and Orange County Clerk of Courts Tiffany Moore Russell, Thompson's campaign announced Friday.
Thompson first must get through a Democratic primary on August 28, which also includes longtime progressive activist Margaret Melanie Gold, businessman Eddy Dominguez, and real estate agent Matt Matin.