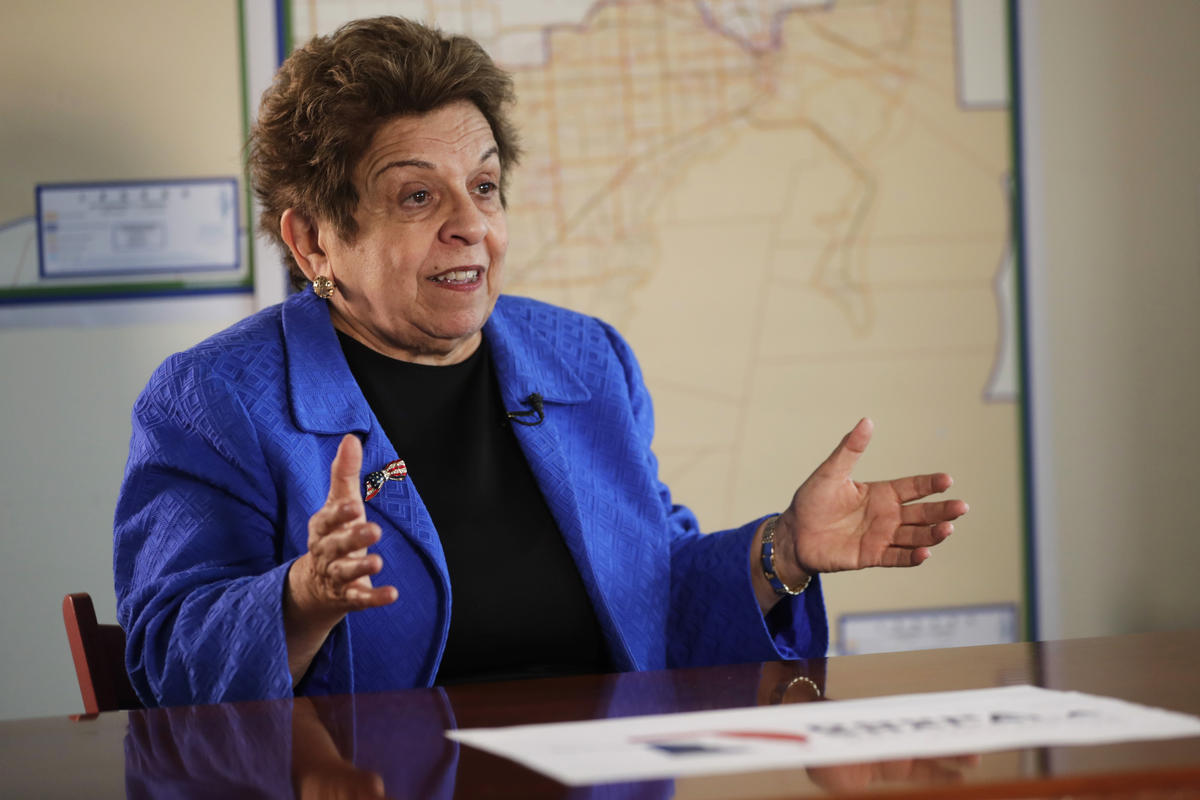 After receiving criticism from other candidates for reportedly planning to skip yet another primary debate, Donna Shalala now says she will attend the next debate at the University of Miami's Gusman Concert Hall. That's according to the Miami-Dade Young Democrats, who are organizing the debate.
The debate was originally scheduled to be held at Shalala's namesake student center, but was moved to allow for more seating.
A representative from the Miami-Dade Young Democrats says Shalala's campaign confirmed this morning she will be there to debate her fellow Democratic candidates for Florida's 27th Congressional District. This comes after Shalala skipped out on the first primary debate earlier this week.
Shalala said she had a scheduling conflict Tuesday night, barring her from showing up at the Unitarian Universalist Church in Coral Gables, where the first debate was held. However, organizers of that debate say Shalala did commit to attending, only to eventually back out.
It was later confirmed that she skipped out on the debate to attend a film screening.
Current state Rep. David Richardson, one of Shalala's primary opponents, called her out for originally failing to confirm attendance at Saturday's debate at UM, where she served as president.
"Donna 'No-Show' Shalala is consistently disrespecting the people of this district by missing these debates," said Richardson. "Donna Shalala says she'll be 'ready on day one,' but she is not even ready to debate the other candidates. This is not how elections should be run."
Fellow Democratic candidate and former Knight Foundation Program Director Matt Haggman also had harsh words for Shalala. "I've learned that running for Congress is a daily job interview. Voters deserve a representative that's willing to show up and speak to every community. If you don't show up for an interview, you don't get the job. Conversations matter, listening matters, showing up and engaging with voters matters. It's deeply disappointing that Dr. Shalala doesn't feel the same way."
Now, Shalala says she plans to show up and face her Democratic opponents.
Both Richardson and Haggman in attendance at the Democrats' first debate Tuesday night. They shared the stage with Miami Beach City Commissioner Kristen Rosen Gonzalez and former University of Miami academic adviser Michael Hepburn.
That debate saw Richardson call out Shalala for not being present to answer voters' questions. He continued those calls afterward. "Voters should have the opportunity to ask Donna why she took a paycheck from for-profit private health insurance companies, why she profited off the housing crisis as a board member of Lennar, and why she has donated over $20,000 to anti-choice, pro-NRA Republicans."
Shalala was well ahead of the field in a poll taken back in February before she entered the race. That may have given the Shalala campaign confidence that she would be able to cushion any blowback from failing to attend the first debate. But that poll also showed a majority of voters unaware of the other candidates. That left a lot of opportunity for opponents to make a name for themselves in her absence.
Now, it appears they will get their chance to take on Shalala. The debate will focus on health care and will be held at 9:30 a.m.