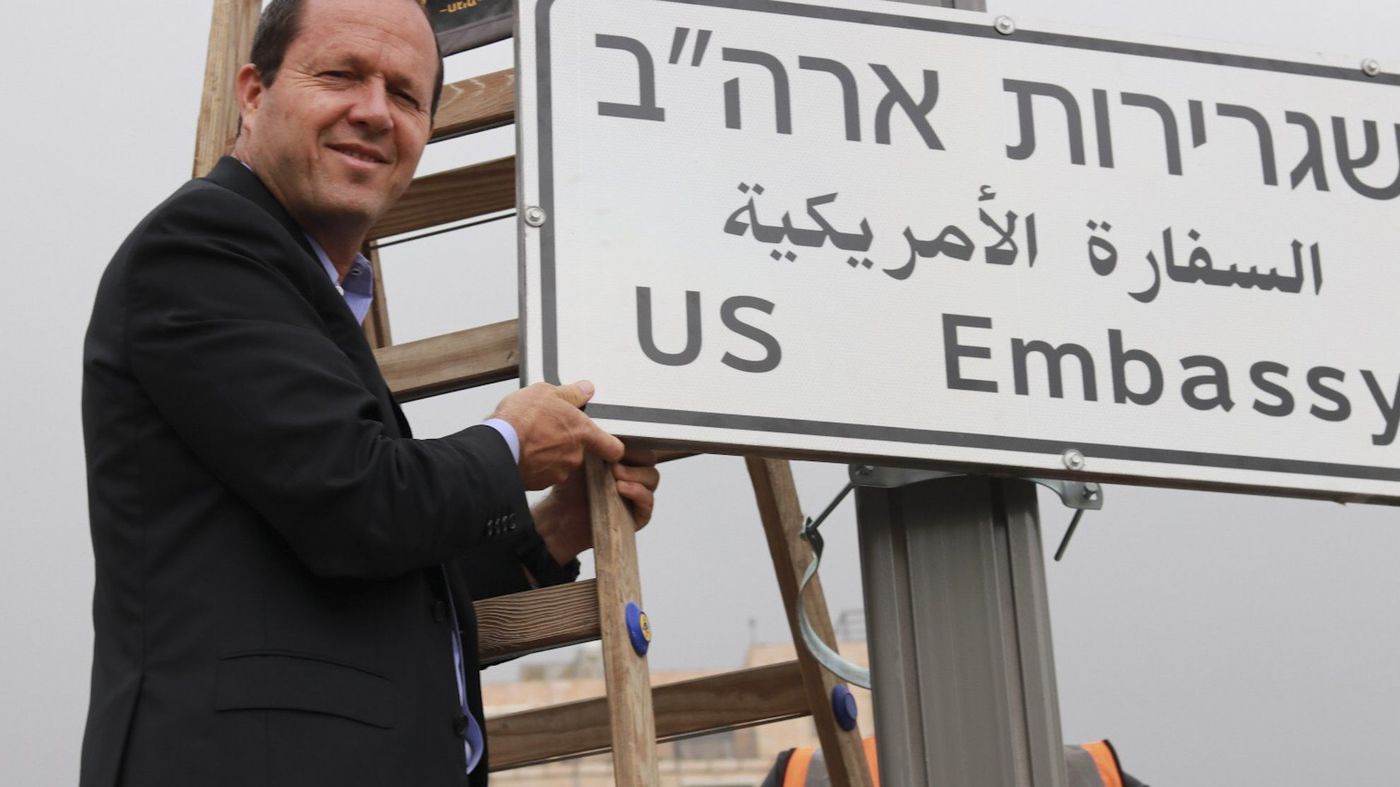 The Trump administration is set to move the US embassy in Israel to Jerusalem Monday, formally breaking from decades of established American policy and international practice in a move that US officials say will create greater regional stability.
Critics say the decision to recognize Jerusalem as the Israeli capital could make a region already struggling with four ongoing conflicts all the more combustible. And they argue it marks the end of the US role as an "honest broker" in Israeli-Palestinian negotiations.
Trump announced the decision to move the embassy in December, when he formally recognized the city as the capital of Israel. It marked the fulfillment of a campaign promise he made to the pro-Israel group American Israel Public Affairs Committee.
Here is a compilation of reactions from Florida politicians:
U.S. Senator Marco Rubio:
"The unequivocal recognition of Jerusalem as Israel's capital comes after presidents in both parties stalled our embassy's rightful relocation to Jerusalem from Tel Aviv. So I truly appreciate the Trump Administration for implementing U.S. law and finally moving our embassy. I am pleased that, after America's announcement to move our embassy, countries like Guatemala and then most recently Paraguay, announced their intention to move their embassies as well. And I hope more countries will choose to do the right thing and recognize Jerusalem as the capital of Israel. I look forward to visiting our new embassy in Jerusalem and will continue my work in the Senate to strengthen the alliance with our important ally, Israel."
Gov. Rick Scott, via Twitter:
"What an honor it was to be in Jerusalem for the historic opening of the U.S. Embassy. It is more important than ever for FL and the U.S. to partner with Israel and celebrate this momentous occasion together. Thank you to Prime Minister Netanyahu for meeting today – we discussed the historic relocation of the U.S. Embassy to Jerusalem & how the President was right to scrap the Iran Deal. FL & Israel continue to be great partners."
U.S. Rep. Ron DeSantis, via Twitter:
The establishment of our embassy in Jerusalem fulfills long-standing US policy as enacted by the Jerusalem Embassy Act of 1995. It was an honor to be there at this historic occasion! Thanks President Trump for being first president to honor his promise to establish this embassy.
U.S. Rep. Ted Deutch:
"Jerusalem is the historic capital of the Jewish people and will always be the capital of the modern state of Israel. Moving our embassy to Jerusalem reflects what Congress stated over 20 years ago and what is reality, and I welcome today's dedication ceremony. Our relationship with Israel is one of our most important and strategic alliances, and our decisions and actions in the region must be taken with Israel's security and prosperity in mind. We must not lose sight of the goal of two states for two peoples living side by side in peace and security. Only direct negotiations between Israel and the Palestinians can lead to peace, and Palestinian calls for violence and support of terrorism push peace further out of reach. As Ranking Member of the Middle East Subcommittee, I look forward to working closely with my colleagues, Administration officials, and our allies to support lasting peace and prosperity for Israel and the Palestinian people. While I wasn't there today, I would have loved to have participated in this historic and moving embassy dedication. Despite reaching out to the Administration, I was not invited to be a part of the official American delegation, but I look forward to visiting our embassy in Jerusalem next month."
U.S. Rep. Matt Gaetz:
"Today is a tremendous day for Israel and for the United States. By officially moving the American Embassy from Tel Aviv to Jerusalem, America has sent a powerful message that we stand with Israel, our closest ally in the Middle East. We recognize Jerusalem as Israel's eternal, undivided capital. We recognize this fact over the objections of those who wish to sow the seeds of discord and strife in the Holy Land. Sadly, the Palestinian-led violence and riots that erupted today have shown the truth: the Palestinian Authority's stated desire for peace is nothing more than empty talk. The Jerusalem Embassy Act was signed into law in 1995 by President Clinton. This bill, which required the U.S. Embassy in Israel to be moved to Jerusalem by 1999, passed through Congress with widespread bipartisan support — including several current senators who now oppose the move. Since 1995, presidents and presidential candidates of both parties have pledged to move the embassy to Jerusalem, but none of them delivered. President Trump did. Jerusalem is the capital of Israel — yet until today, our embassy was in Tel Aviv. This was disrespectful, dismissive, and wrong. It sent the message that Israel could not designate its own capital city. By moving our embassy, the Palestinian Authority, and others who deny Jerusalem — and deny Israel's existence — must realize that their days anti-Semitic hatred are over. It is time for them to become honest partners in peace. I applaud President Trump for his bold action, and for honoring our deep, true friendship and partnership with Israel."
U.S. Rep. Lois Frankel:
"Opening the U.S. Embassy in Jerusalem, the eternal capital of the Jewish people and the State of Israel, symbolizes the enduring friendship between our nations. While I join Americans and Israelis in celebrating, I remain disappointed by the absence of a serious commitment to the two-state solution. Divorced from a broader peace process, relocation risks more violence between Israelis and Palestinians. I urge the Administration to put forward a plan with the goal of two states for two peoples, living side by side in peace, security and mutual recognition."
U.S. Rep. Brian Mast:
"Like every other sovereign nation, Israel has the right to determine its own capital.  The United States is finally recognizing the truth by moving our embassy to the center of freedom in the Middle East and the capital of Israel, Jerusalem.  … I chose to volunteer alongside the IDF in Israel after serving in the Army because the United States and Israel share the common values of freedom and democracy.  The Hamas-led terrorism erupting around the Middle East reaffirms that those who oppose Israel's sovereignty are fueled by a murderous and hate-driven ideology in stark opposition to these values.  Today's move sends the clear message that the United States will support our allies and won't tolerate affronts to human dignity."
U.S. Rep. Dennis Ross:
"Israel is our greatest ally in the Middle East and today we take an important step to strengthen our unique bond by recognizing Jerusalem as its eternal capital and relocating the U.S. Embassy to Israel to Jerusalem. … Seventy years ago, the United States first recognized the State of Israel, and today it was an incredible honor to be in Jerusalem and to take part in the historic opening ceremony for the U.S. Embassy as we turn the page to a new chapter of peace and prosperity for both of our nations."