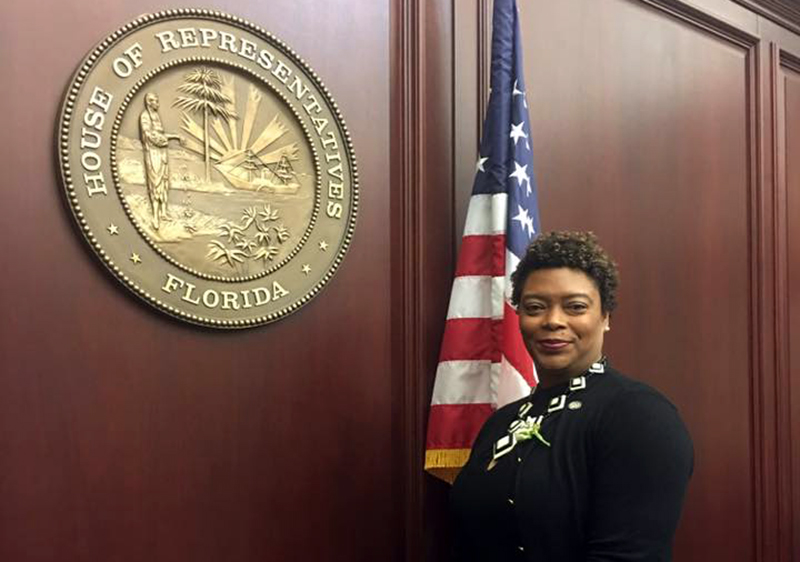 Duval Democrats are noted for their internal wars, and an excellent current example of such is the House District 13 Democratic donnybrook between Rep. Tracie Davis and Roshanda Jackson, a former district secretary for state Rep. Kim Daniels.
The Davis/Jackson contest is one of two major primary votes awaiting some Jacksonville voters, the other being Davis' political ally, Sen. Audrey Gibson, being challenged by Daniels' ally, Jacksonville City Councilman Reggie Brown.
The Gibson/Brown contest is one-sided regarding cash-on-hand, $132,000 to $4.00 in favor of the incumbent. And at least in the early going, the Davis/Jackson contest is lopsided in support of the current officeholder.
Davis raised $3,100 in April, pushing her over $40,000 on hand out of $41,815 raised. Her top donors, at the $500 level: AT&T Florida PAC, Florida Dental PAC, and Fiorentino Group.
Davis, who has a fundraiser in Springfield Monday evening at Crispy's on Main Street, looks to have a stronger May than April.
Jackson, meanwhile, has raised $830 in her two months in the race and had $800 of that on hand.
Per LobbyTools, the seat "is safely blue with Democrats outnumbering Republicans 54,686 to 22,554 with another 15,550 registered as independents."