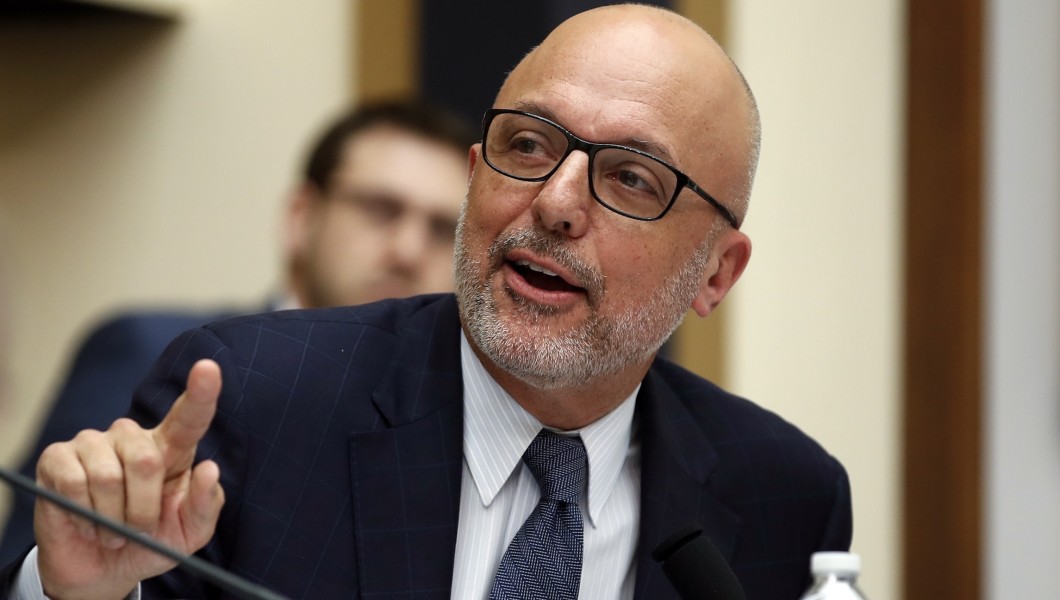 New NRA President Oliver North's comments in an interview last week calling gun protests "civil terrorism" drew harsh condemnation Tuesday from the three Democrats who represent Parkland and the communities around it.
"These expletives are too far even for the NRA," declared U.S. Rep. Ted Deutch, whose district includes the scene of the Marjory Stoneman Douglas High School Feb. 14 mass shooting and the families affected by it.
He was joined Tuesday by U.S. Reps. Alcee Hastings and Debbie Wasserman Schultz, whose districts come within a couple miles of the scene of the mass murder.
They were referring to an interview the newly-elected president of the National Rifle Association gave last week published by the Washington Times in which he said accused the gun-control community sparked by the Parkland shooting of what he called "civil terrorism."
Citing what he called "cyberwar" being waged against the NRA, and reports of acts of vandalism, North compared the NRA's plight to Jim Crow days, saying, "even there you didn't have this kind of thing."
"They call them activists. That's what they're calling themselves. They're not activists — this is civil terrorism. This is the kind of thing that's never been seen against a civil rights organization in America," the Washington Times quoted North as saying.
"Oliver North's comparing gun reform activists to civil terrorists is as outrageous as it is shameful," Hastings stated in a news release issued by his office. "I've got news for Mr. North: the Stoneman Douglas High School students and others like them are not afraid to take you on, and they surely won't back down from the NRA's mob-like intimidation efforts. Our student leaders are heroes, and they are the ones who will transform the gun-control movement. The NRA has truly lost its way if it goes to such lengths to protect gun sale profits."
Deutch called the student survivors "heroes" and said they are leading a movement "that has the NRA terrified."
"The NRA's intimidation tactics and shameful language will not stop these students or the national gun violence prevention movement from achieving sensible gun laws in our country," Deutch stated in the release.
Survivors and families of the 17 murdered at the high school responded earlier with similar condemnations.
"The Marjory Stonemen Douglas students who have bravely taken on the NRA since the Parkland tragedy are inspiring role models, not frightening criminals, as the new NRA President Oliver North has tried to characterize them," Wasserman Schultz. "An actual criminal himself, North's dangerous rhetoric, aimed at teenagers he disagrees with, shows just how low the NRA will go to put gun sales and profits over human life and common-sense firearm laws."