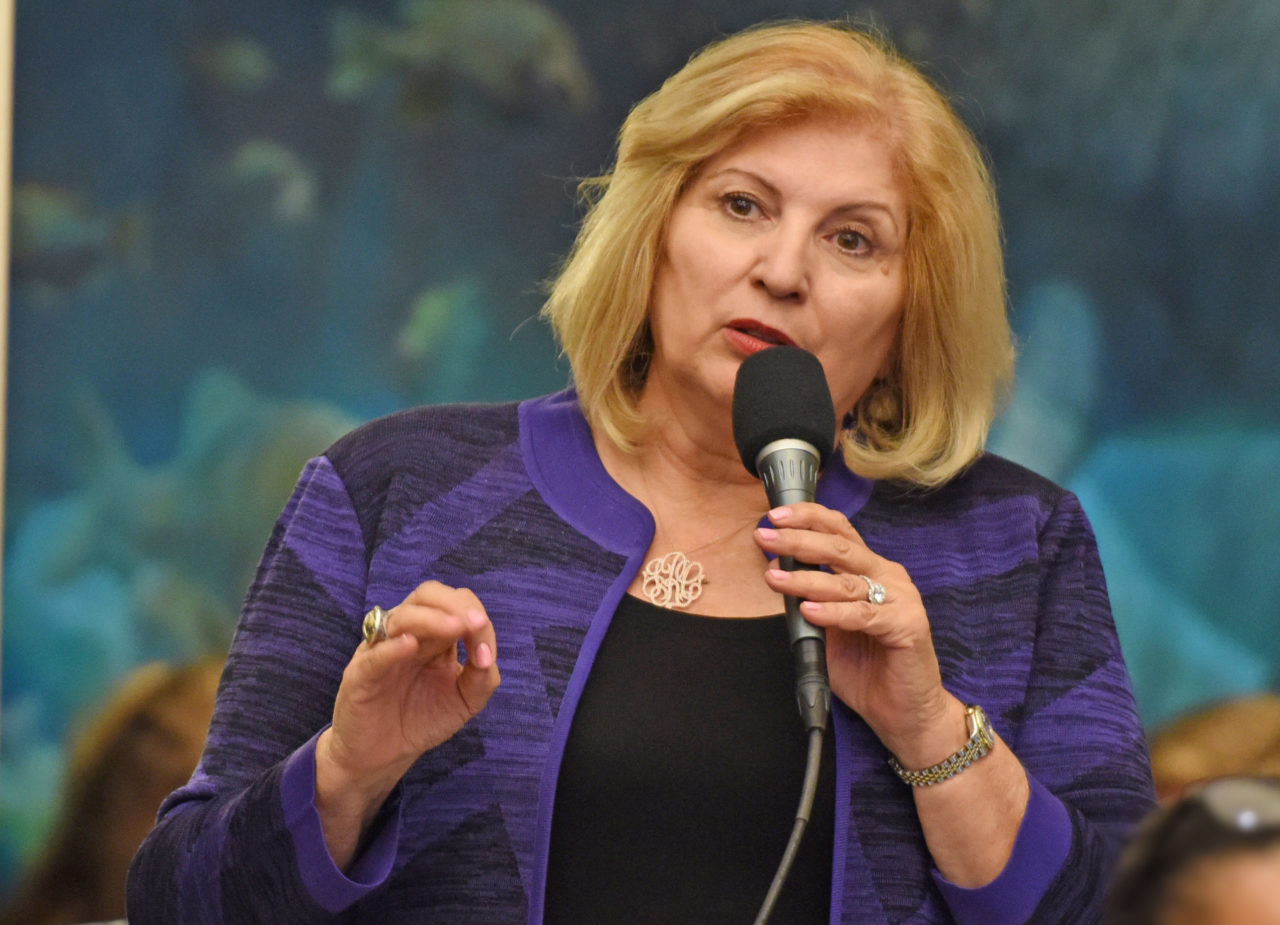 The state's largest teacher union announced Wednesday that it is backing House Minority Leader Janet Cruz in her bid to unseat Tampa Republican Sen. Dana Young in Senate District 18.
"Rep. Janet Cruz has been a tireless champion for our educators, students, and parents," said Florida Education Association President Joanne McCall. "While Republicans, including Senator Dana Young, voted to underfund public education, undercut teachers, and emphasize testing over teaching, teachers have always been able to count on Rep. Cruz."
Cruz said she was "honored to receive this support from our educators."
"Because of the failed leadership in Tallahassee, Hillsborough County schools are having to cut teachers, including bilingual classroom aides, and can't even afford to repair air conditioning in certain schools — while brand new for-profit schools are being funded and built with tax dollars that should be going to our public schools," Cruz said.
"It's unacceptable. Tallahassee has to change. We need more teaching, less testing, higher teacher pay, and lawmakers who show up, just like educators and school staff do every single day without fail."
The job cuts Cruz referenced are detailed in a Tampa Bay Times article on Hillsborough County Schools' $38.2 million budget shortfall for next school year, which caused the district to cut 800 jobs, including 220 elementary school teachers, 116 custodial workers and 106 bilingual classroom aides.
Cruz launched her SD 18 campaign on April 10. Fellow Democrat Bob Buesing, the 2016 nominee in SD 18, exited the race and announced encouraged his supporters to back Cruz. The move left Cruz as Young's lone challenger for the Hillsborough-based district.
Through three weeks in the race, Cruz' campaign and an affiliated committee reported raising $146,600 – more than Buesing did in three months. Including money she had raised prior to entering, she has $267,200 on hand.
That gives her a jumpstart in catching up to Young, though she is far from matching the Tampa Republican's overall totals of $1.45 million raised and $1.1 million on hand.
SD 18 is atop the list of districts Florida Democrats think they can flip in 2018. It is the only one of their main targets – which also include SD 8, SD 16 and SD 24 – that voted for Hillary Clinton in the 2016 election cycle, and Cruz is by far the most experienced candidate Democrats have recruited to run in one of those battlegrounds.
Young was elected to the Senate in 2016 after taking 48 percent of the vote compared to 41 percent for Buesing. Nearly 10 percent of the remaining ballots were cast for businessman Joe Redner while no-party candidate Sheldon Upthegrove received 1 percent support. Early in his 2018 campaign, Buesing pointed to Young's victory via a plurality as evidence that the seat was ripe for a flip in 2018.