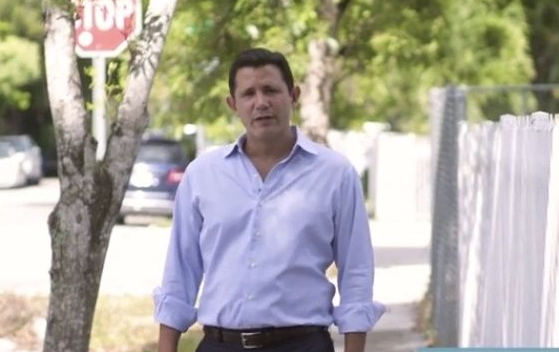 Former prosecutor Jason Pizzo announced he's receiving support from several Miami-Dade County mayors in his race to challenge incumbent state Sen. Daphne Campbell.
Among those now supporting Pizzo are Aventura Mayor Enid Weisman, Bay Harbor Islands Mayor Stephanie Bruder, Miami Shores Mayor Mac Glinn, North Miami Beach Mayor Beth Spiegel, and Surfside Mayor Daniel Dietch.
"It's time we have fresh leadership in Tallahassee fighting for our community, instead of their self-serving interests," said Pizzo. "As we grow our coalition of support, I'm thankful to have the support of area Mayors who recognize a need for a new direction, and I look forward to continuing our service to the people of Miami-Dade County."
Pizzo is running for the Senate District 38 seat after finishing second to Campbell in the Democratic primary in 2016. In addition to the endorsements, he's also brought in more than $100,000 to help fund his primary challenge.
Campbell has also earned her fair share of endorsements, including that of incoming Senate Minority Leader Audrey Gibson.
Pizzo, who now works as an attorney in Miami, seemed confident in his chances following the latest round of support. "In the weeks ahead, our campaign will be working harder than ever as we meet with voters and get them engaged in this critical election."
SD 38 represents a portion of northeast Miami-Dade County. The Democratic primary will be held on August 28, followed by the November 6 general election. Currently, no Republicans have filed to run in SD 38.