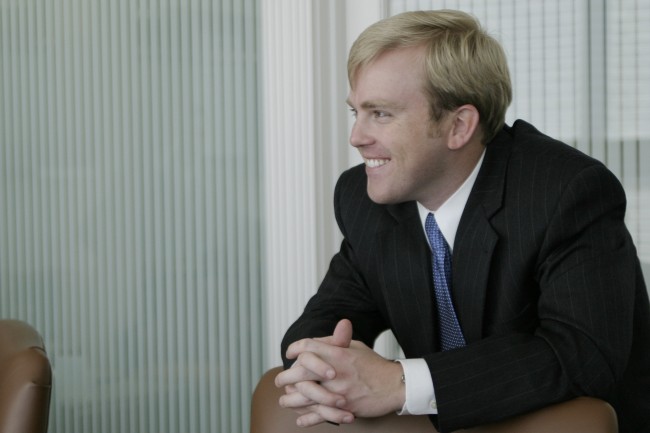 Pinellas Sheriff Bob Gualtieri wants Tampa Republican Rep. James Grant to stick around for another term.
The Republican sheriff announced Wednesday that he was backing Grant in his primary race against Terry Power, an Oldsmar retirement plan consultant.
"James Grant is a principled leader and dedicated advocate for law enforcement and first responders in Florida. We consistently partner to ensure that legislation considered in Tallahassee incorporates the everyday impacts to our streets in Pinellas County. I am pleased to endorse James Grant's candidacy for the Florida House of Representatives, District 64, so we can continue working together to keep our community safe," Gualtieri said.
Grant said he was humbled and honored by Gualtieri's support in his re-election campaign.
"In addition to being a respected leader in and beyond our community, Sheriff Gualtieri is a tremendous resource whom I lean on regularly. His experience and insight on issues is invaluable as we consider legislation that affects all Floridians. Whether it has been confronting the most prolific and repeat criminal offenders, the opioid crisis, preserving due process and privacy rights in the age of technology, and so much more, Sheriff Gualtieri has been a rock-solid partner," Grant said.
Grant was first elected in 2010 and has been re-elected three times since, but a challenge to his 2014 results led to a brief period where he was out of office, resetting his term limit.
Power has been crying foul about the term-limit reset since day one of his primary campaign, which he has largely self-funded. In addition to challenging Grant in the primary, Power has filed a lawsuit aimed at disqualifying Grant from running for re-election.
If Grant can get by him in the Aug. 28 primary election, he'll be in solid position for another term. Democrat Heather Stahl and unaffiliated candidate Andy Warrener are also running, but HD 64 has a heavy Republican lean. Grant didn't face an Election Day challenger in 2016.
The district covers a piece of northwestern Hillsborough County and some of eastern Pinellas County.