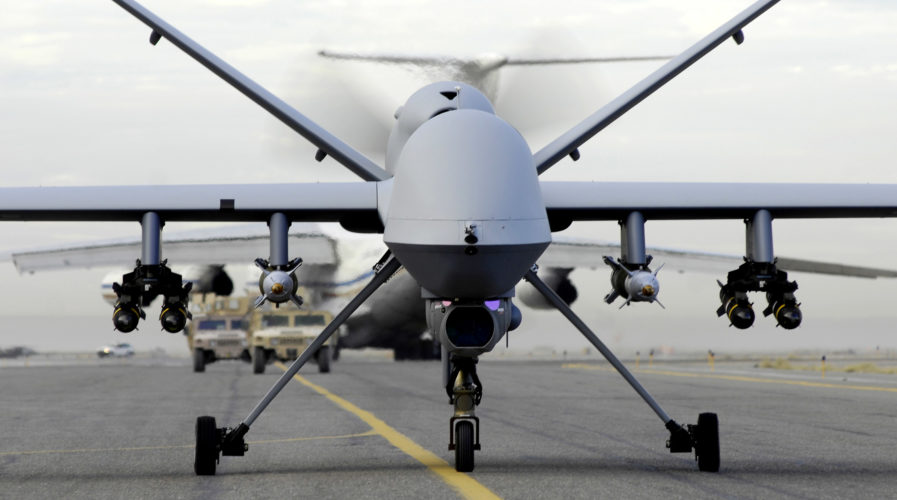 A state task force on Thursday approved grants worth nearly $1.33 million for projects designed to support military installations and preserve Florida's reputation as the most military-friendly state.
They included land and easement buys neighboring the Avon Park Air Force Range and Camp Blanding; development of a Bay County innovation center to advance amphibious warfare; and support for efforts to lure the MQ-9 Reaper drone wing to Tyndall Air Force Base, also in Bay County.
The programs are designed to help the state adjust as advances in technology revolutionize defense strategy, potentially rendering the military programs that comprise the state's second-biggest economic driver obsolete.
"Our operations here are being devalued," said Sen. Doug Broxson, the Pensacola Republican who chairs the Florida Defense Support Task Force.
"We've got to do a better job of communicating that to our members in the Legislature," he said. "The people that represent this group are the eyes and ears of 20 major installations that are telling us what's important to them."
Florida enjoys one unique asset, however — the 120,000-acre military testing range in the Gulf of Mexico. It contributes an estimated $80 billion to Florida's economy, and the task force is intent on protecting it from encroachment by oil exploration or other incursions.
There's not enough oil out there to compensate for the range's loss, Broxson said.
The Avon Park plan envisions purchase of easements on nearly 370 acres north of the test range. Because the area lacks extensive artificial lighting, pilots can practice night attack missions there, said Gaye Sharpe, director for parks and natural resources for Polk County. The panel approved $90,000.
It OK'd another $500,000 for "sentinel landscape" program to preserve farms, ranches and forests in "military-influence planning areas" surrounding the facility.
Camp Blanding is the training center for the Florida National Guard, active duty troops, and a number of law enforcement agencies. The panel signed off on $500,000 to leverage $1 million in Department of Defense money to expand the buffer zone between the camp and its neighbors and wetlands.
Bay County sought $120,000 to begin building an Expeditionary Innovation — or EXCell — Center in support of the Navy's surface warfare, diving and salvage training center, and experimental diving unit in Bay County. It got $95,000.
The program would leverage academic, military, and private resources to develop new technologies and strategic thinking, said Christopher Moore, of the Bay Defense Alliance.
The Air Force has indicated that Tyndall is its preferred site for the Reaper program, but Vandenburg Air Force Base in California is also in the running. The panel approved $144,000 for a program is designed to demonstrate community support for integrating the program, projected to bring 1,600 jobs into the area, said Loretta Costin of Gulf Coast State College.