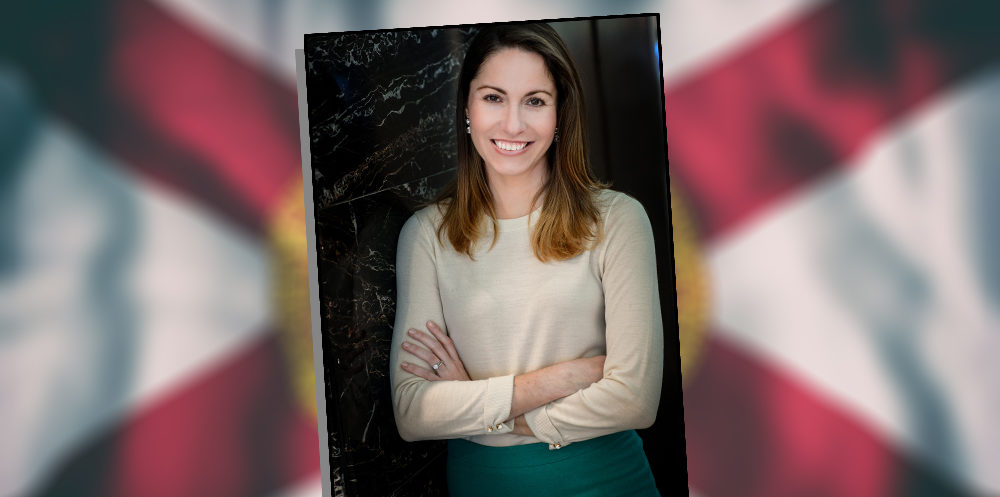 Big news in the influence industry: After almost 10 years leading fertilizer giant Mosaic's lobbying efforts in Tallahassee and Washington, Eileen Stuart is moving on to a new role.
She's joining the Tallahassee law firm of Hopping Green & Sams (HGS) in June to helm its government affairs practice.
Stuart will be a shareholder of the firm, though her practice will center largely on state and federal government and regulatory affairs.
"Her expertise in environmental, energy, permitting and tax issues will complement HGS' deep roster of professionals," a news release said.
The firm "is a powerful combination of the state's top environmental and land development lawyers, along with a robust and loyal client base," Stuart said in a statement.
"HGS' widely recognized expertise and reputation provide an unparalleled platform, and I am excited to work alongside the exceptional team there to help our clients achieve their objectives."
Added HGS shareholder Gary Hunter: "We are thrilled to welcome Eileen to the firm. Having worked closely with her over the last decade, we appreciate firsthand Eileen's substantial talents."
"Her deep relationships, substantive command and understanding of the key levers in state and federal government will greatly enhance our growing presence in the Florida government affairs arena. Most important, our clients will benefit from her expertise."
Stuart, a known and respected name in Tallahassee, most recently served as Vice President for Government and Regulatory Affairs for The Mosaic Company, directing the Fortune 500's state and federal government affairs strategy and engagement in the state and national capitals.
Before that, she was Vice President for Public Affairs and led the company's strategic communications and community engagement. She will continue to represent Mosaic in Tallahassee and serve as a key voice and face for the company.
Prior to joining Mosaic, she worked in the Executive Office of the Governor under Gov. Charlie Crist where she served as Deputy Policy Director.
She also has worked at the Florida Senate and the Public Service Commission. Stuart received an undergraduate degree from the University of Florida and a law degree from the Florida State University College of Law. She and her husband live in Tallahassee with their two sons.