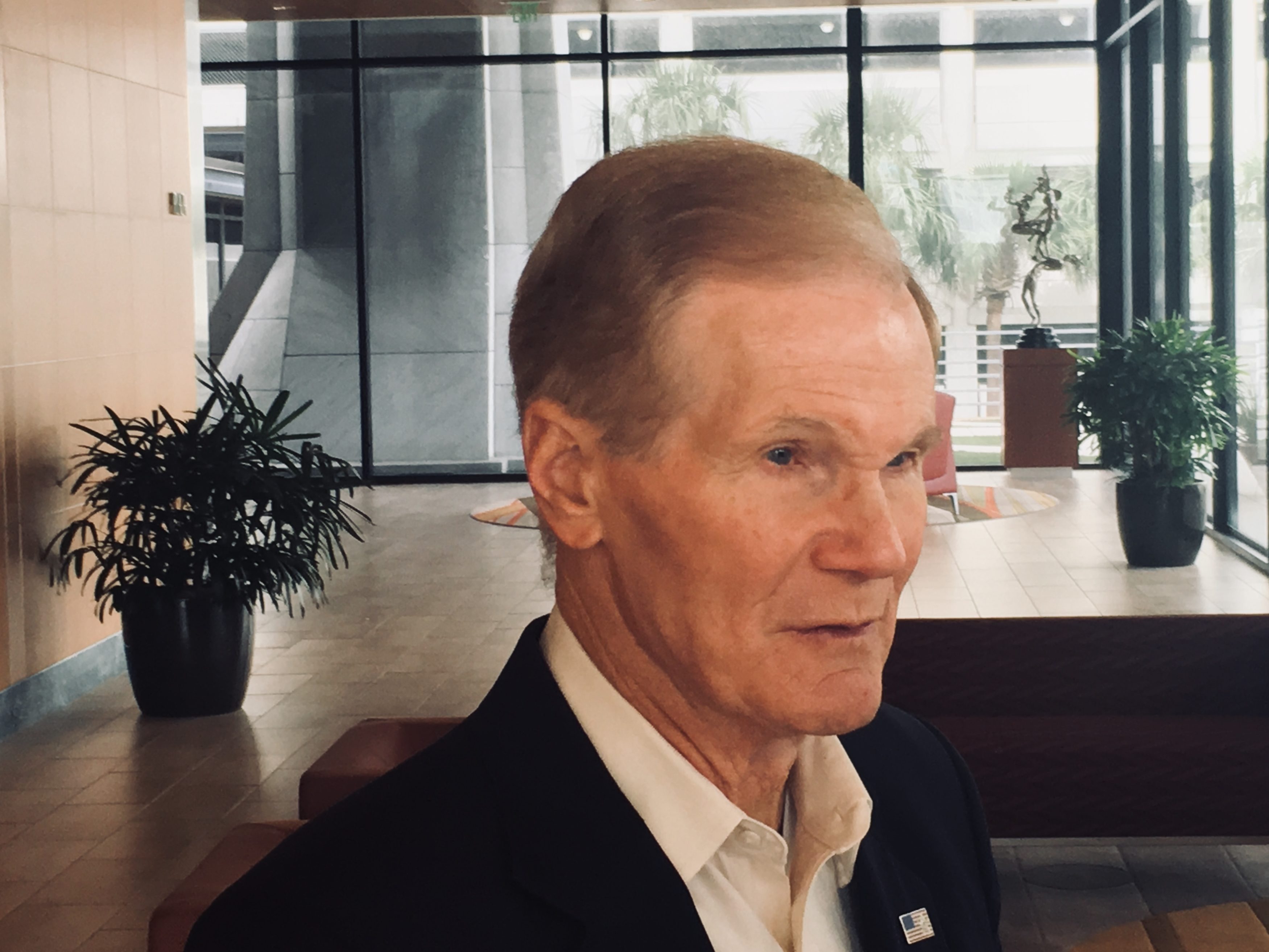 Friday afternoon brought Sen. Bill Nelson to Jacksonville for various events, including a fundraiser at Baptist Health, a nod to facing the staunchest challenge of his political career from Republican Gov. Rick Scott.
"Scott for Florida" has spent $3.2 million on ads just this week, and $8 million since the Governor entered the race.
So Nelson is getting general election pressure, even as Democrats ranging from rainmakers like John Morgan to strategists like Steve Vancore and county chairs and activists fret that the Senators isn't energizing the base.
Nelson, meanwhile, is gearing up for the toughest campaign of his life against Scott. We asked Nelson about the challenges he will face there, as well as the alleged issues energizing core supporters.
"First of all, he is independently wealthy. As we saw in past campaigns," Nelson said, "he can write a check. His first campaign for Governor, he wrote $85 million of his own money."
"Naturally," Nelson added, "we are not going to have that kind of money. But that's not the way that you win elections. People have a choice. Who's in it to serve the people? And who's in it for themselves?"
"We're still six months out from this election. By the time that you get around to November," Nelson said, "it's going to be very clear the choice the people of Florida have."
"I've always said that the best politics is just to do a good job. My job takes me to Washington every week," Nelson said, "to vote and pass laws and to kill legislation and to try to bring us together in a bipartisan way."
Indeed, Nelson is striking a moderate path — the latest evidence of that is his vote to confirm CIA Director Gina Haspel, which he justified in Jacksonville Friday.
"I have been on the Intelligence Committee. I have been through all the questions on the waterboarding," Nelson said.
"I know that she did not affirmatively participate in that waterboarding," Nelson said. "But what was more important to me was that she [will] not do it again."
"It's a form of torture. It's against the law. And she has clearly said that she would not participate in that. She is obviously qualified, and I'll tell you, we need the best and brightest that we can get as the head of the CIA," Nelson said.
Nelson noted that he has the "good fortune of nobody running [against him] in the Democratic primary."
"They gave me a vote of confidence to be the standard bearer for them in the November election," Nelson said.