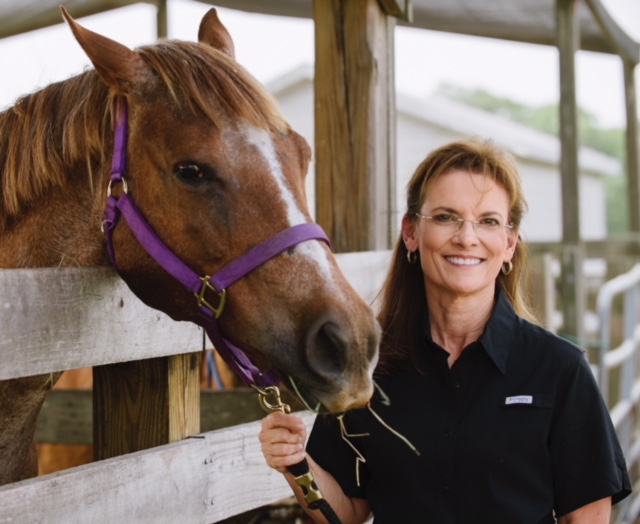 Sebring Sen. Denise Grimsley is steadily racking up law enforcement support for her statewide campaign to succeed Adam Putnam as Agriculture Commissioner.
The longtime Republican lawmaker had already earned the backing of 14 county sheriffs, and on Thursday she added four more — Citrus County Sheriff Mike Prendergast, Liberty County Sheriff Eddie Joe White, Madison County Sheriff Ben Stewart and Okeechobee County Sheriff Noel Stephen.
"I am happy to announce my endorsement of Denise Grimsley for Florida Commissioner of Agriculture, alongside three of my esteemed colleagues today," Prendergast said. "She has made a commitment to meet with and listen to the law enforcement community as she travels the state; and, as a result, she truly understands the dangers that put Floridians at risk. I am confident she is the best candidate to keep Floridians safe and proudly lend her my support and endorsement."
Those 18 backers make account for more than a third of the Sunshine State's Republican sheriffs. Grimsley, whose career spans healthcare and agribusiness, leads her opponents in the Cabinet race when it comes to sheriff endorsements, and outside of Attorney General candidate Ashley Moody, few others have had as much success snagging sheriffs' support.
"On the campaign trail, I have sought to hear directly from our state's sheriffs and learn what tools they need to fight criminals and keep Floridians safe," Grimsley said. "If elected, as Florida's next Commissioner of Agriculture, I will continue to work hand in glove with our state's law enforcement to ensure Florida consumers are well protected from would-be scam artists, and that fraudsters that seek to harm our Florida families are brought to heel.
"I am truly grateful that sheriffs in the Sunshine State have continually lent me their support and that our message is resonating with them. I look forward to meeting with even more members of the law enforcement community as I travel the state, thanking them for their dedication to serving and protecting, and learning what more we can do together to keep Floridians safe."
Grimsley is running against Lehigh Acres Rep. Matt Caldwell, retired U.S. Army Col. Mike McCalister and former Winter Haven Rep. Baxter Troutman in the Republican Primary.
Caldwell has snagged a few law enforcement endorsements of his own, including one from Walton County Sheriff Michael Adkinson and another from the Florida Police Benevolent Association. He and Grimsley are running neck-and-neck in fundraising, though as of April 30 Caldwell held a slight edge with $1.93 million banked compared to just under $1.9 million for Grimsley.
Troutman technically leads the field with $2.9 million in the bank, though his actual fundraising is only about $350,000. The rest his money, about $2.8 million, came from his own checking account. McCalister has raised just $2.
The primary election is Aug. 28.