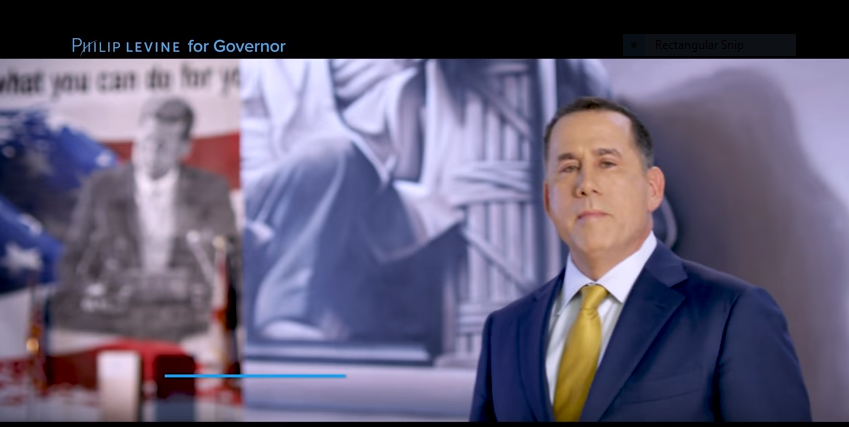 Miami Beach Mayor Philip Levine, seemingly emboldened by strong performances in recent Tampa and Miami polls, is focusing on North Florida as his next region to target in the four-way Democratic race for governor.
In that context, he's made a $40,000 ad buy for the avowedly centrist "Here at Home" ad, a spot that plays up military and patriotic themes and imagery.
The commercial will hit the airwaves on Memorial Day.
This spot, tailored to more conservative Democrats, doubles as a potential preview for middle-of-the-road general election messaging against a Republican nominee who won the primary by getting as far to the right as possible.
Levine has invested more on television than all other Democrats combined, and he clearly feels emboldened to attempt regionally-segmented messaging down the stretch.
Musically backed by soaring synthesized keyboards, Levine is physically backdropped by flags and inspirational images and quotes of a bygone era, such as a picture of President John F. Kennedy underneath his famous "Ask not what your country can do for you; ask what you can do for your country" quote.
The keyboards give way to an acknowledgement of military sacrifice in the copy.
"Every day, Americans in the military risk their lives for us. They wear their courage on their sleeves. But there is no courage here," Levine says, as the camera cuts to Tallahassee and the copy shifts to myriad failures of state government.
"Florida schools are starved for funding. Our roads are a mess. Our environment is more vulnerable than ever," Levine laments, before vowing to invest in schools, rebuild infrastructure, and protect the environment.
"I refuse to surrender our future to politicians that are stuck in the past," Levine said.
The spot will be visible in North Florida living rooms, and down below this sentence as well.