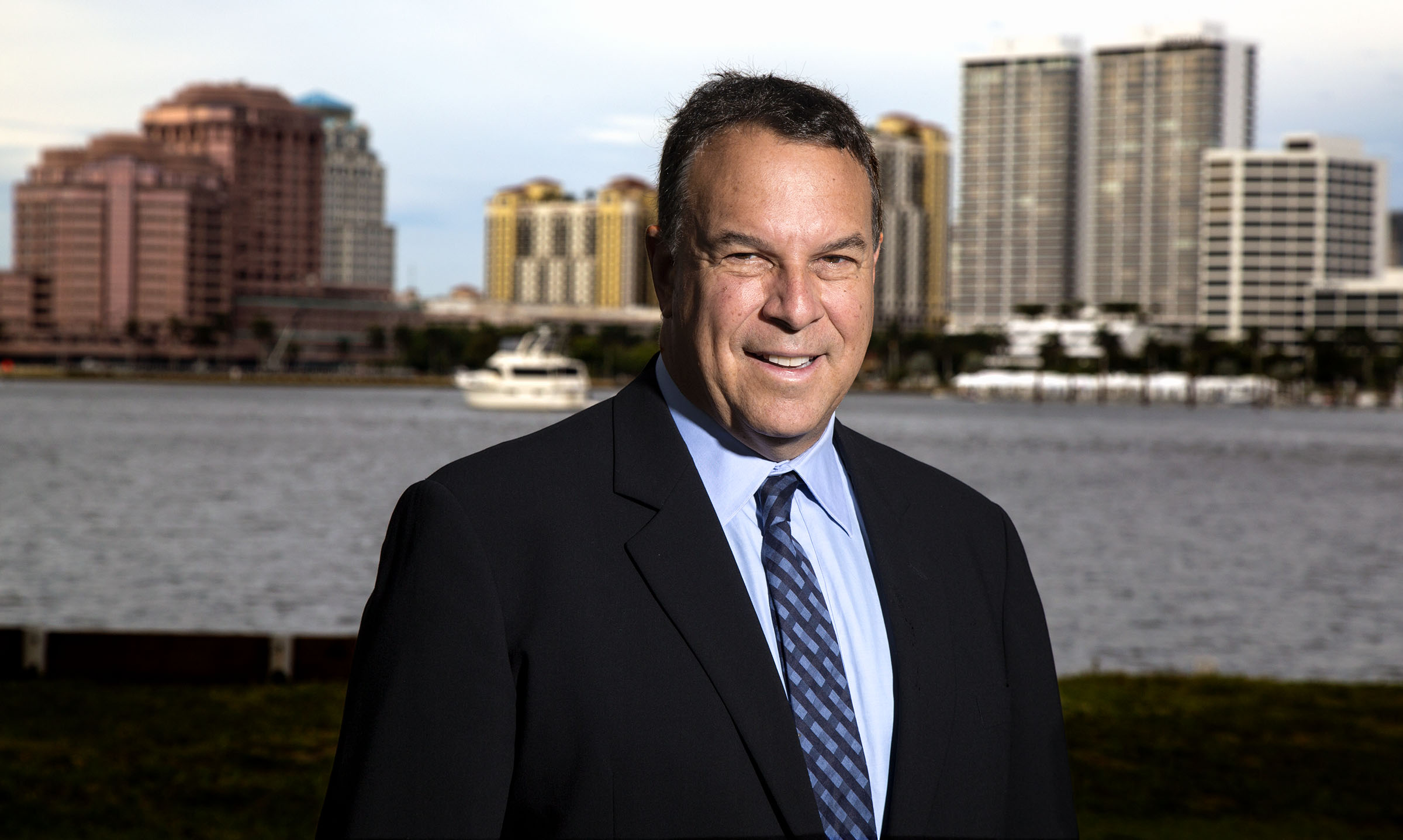 Palm Beach billionaire real estate investor Jeff Greene has made it official, filing to enter the Florida governor's race as a Democrat.
As first reported in Sunburn, Greene, 63, filed his paperwork to open a campaign account late Friday, and the Florida Division of Elections posted it Monday morning.
He has not yet made a formal announcement of his candidacy.
A one-time Republican who once ran for Congress in California as a Republican, Greene also is a former 2010 Democratic candidate for the U.S. Senate.
In 2010 his campaign took some flack aimed at his Palm Beach partier image, with reports then of drunken and drug-fueled parties of celebrities and prostitutes aboard his yacht. In the 2010 Democratic primary Greene took 31 percent to Kendrick Meek's 58 percent.
He also has taken heat lately for his vocal support of his Palm Beach neighbor, President Donald Trump.
In an interview with Forbes, Greene said he supported Hillary Clinton in the election but urged Democrats to get behind Trump "and not think about voting him out of office," noting his non-political background may give him an opportunity "to look at everything with fresh eyes."
But Greene criticized Trump for allowing "previously intolerable rhetoric to become tolerable," pointing to campaign statements about keeping Muslims out of the country and identifying Mexicans as "rapists."
"He opened the door to bigoted and racist behavior," Greene told Forbes. "I hope he is going to pivot away from that rhetoric."
Greene enters a field that so far has not sorted itself out, with former Miami Beach Mayor Philip Levine leading, in most polls, a pack that includes former U.S. Rep. Gwen Graham, Tallahassee Mayor Andrew Gillum, and Winter Park entrepreneur Chris King.

Forbes Magazine lists Greene as the 186th richest American, estimating his net worth at $3.8 billion.
In April he told the Palm Beach Post that he was ready to spend his own money, "whatever it would take," to win.
He attempted that in 2010, when his campaign spent $23.8 million, and he provided $23.5 million of that in direct donations, and another $250,000 in loans from himself to his campaign. The campaign raised just $4,000 from outside his bank accounts.
Greene also has founded a private school, The Greene School, in West Palm Beach.
Gillum was the first to welcome Greene to the contest.
"I welcome Jeff Greene to this race to become Florida's next governor," Gillum said in a written statement. "As the son of a construction worker and bus driver, and still the only non-millionaire Democrat in our primary, I believe Florida Democrats need a true champion for working people as their nominee. I look forward to continuing this contest of ideas with Jeff in the field."
Greene may not be the only late-arriving candidate in the Democratic primary for governor, with former U.S. Rep. Patrick Murphy, who represented a congressional seat in Martin, St. Lucie and Palm Beach counties, also contemplating a bid.
Murphy said he is exploring a campaign that would include former U.S. Rep. David Jolly, a Pinellas County Republican, as his running mate.
Candidates for governor, Cabinet seats and legislative offices will formally qualify for the 2018 ballot from June 18 to June 22.
__
The News Service of Florida contributed to this post.