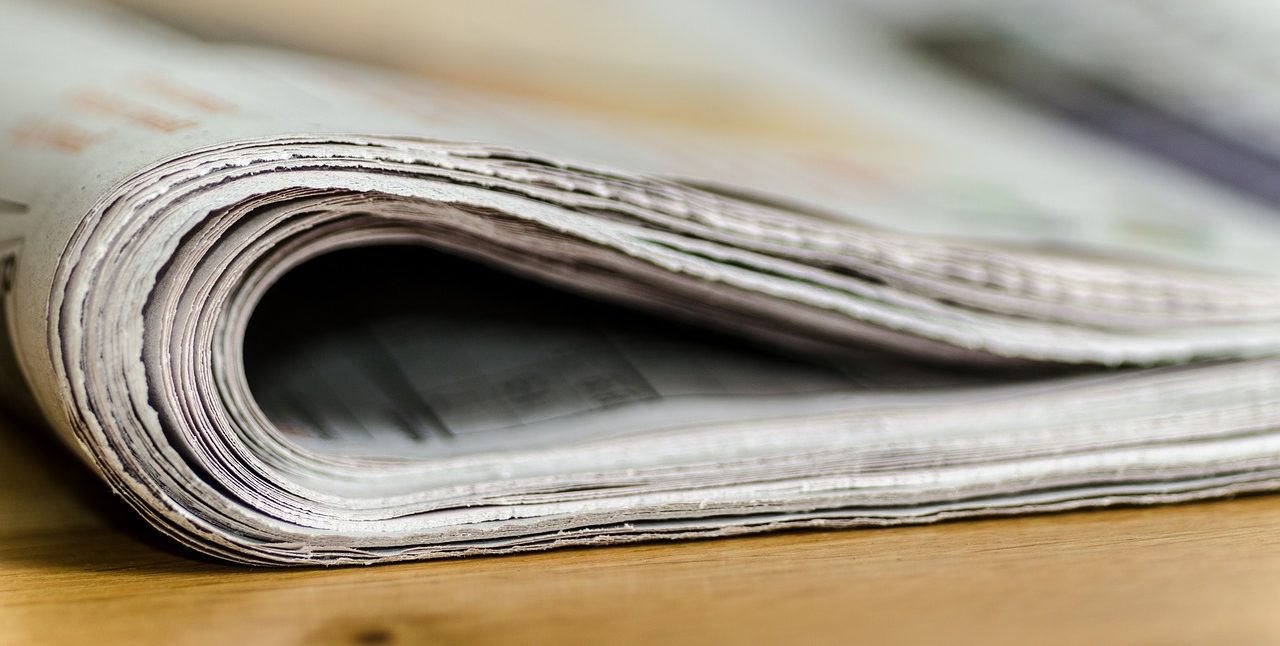 As I finish reading Monday's story in Tallahassee Reports on the 'pay for play' problem at the capital's daily newspaper, Shakespeare comes to mind:
"Et tu, Tallahassee Democrat?"
Tallahassee Reports (TR) is best thought of as a conservative counterpoint to the Democrat's coverage, particularly of City Hall. It's no secret that its editor, Steve Stewart, has run and lost more than once for local office in the deep blue capital city.
TR's latest watchdogging of the city's Gannett-owned paper of record says that "just one month after he announced he would run for Governor, Mayor Andrew Gillum's office negotiated with the Democrat to publish 10 stories favorable to a Gillum initiative."
Those stories, penned by staff writer TaMaryn Waters, "highlighted Gillum's Family Friendly Workplace initiative" begun in 2015, the paper reported. They appeared in the Democrat during the first two weeks of April 2017.
(Waters, it should be noted, is billed as an "economic development reporter," and is not the City Hall beat reporter. Rather, Jeff Schweers is the city government reporter.)
Most saliently, TR says the paper billed the Mayor's Office $10,000 for those stories last May — which, by the way, it didn't pay.
"Ultimately, (the paper) issued a $2,500 discount and Gillum's office paid half of the discounted amount on Jan. 8, 2018," TR's report says.
Let me state up front I asked both Democrat editor William Hatfield and publisher Skip Foster for comment; they graciously declined. I've developed a friendly relationship with both over the years, and once wrote a weekly column for them. 
Let me also be frank I've suffered my own slings and arrows of 'pay for play' accusations, and I realize I'm opening myself up to 'pot calling the kettle black' criticism. So be it.
*                    *                    *
TR notes that many news outlets — including the vaunted Associated Press — have turned to what we in the biz call "sponsored content" or "branded content" to augment revenues as traditional advertising dollars have fallen.
When done right, the content 'looks' editorial at first blush, but is clearly marked "sponsored content" or some other disclaimer.  
Did the Democrat properly disclose its financial relationship with an entity it regularly covers, the city government, no less?
I say it did not. At least not according to the rules that "legacy media" purports to all share and follow.
An "About the series" description says it is about "the family-friendliest businesses in Tallahassee."
And in the body of the stories is this paragraph: "The series is a partnership between the city of Tallahassee and the Tallahassee Democrat. It stems from the Family First Initiative launched in 2015 by Tallahassee Mayor Andrew Gillum."
It doesn't explicitly say the city paid for the coverage, which media ethics experts generally agree is a no-no.
Gannett makes no bones of its philosophy of being a civic booster, which its critics deride as "Chamber of Commerce-style journalism." In other words, that kind of coverage is panned as not-so-thinly veiled PR in the guise of neutral reporting.
But is it just good business? Hard to say.
As of Tuesday, Gannett's market capitalization, the "total dollar market value of a company's outstanding shares," was $1.2 billion.
The market cap of McClatchy, which publishes The Miami Herald and other papers, was a comparatively puny $81 million — 6.75 percent of Gannett's.
To be clear, McClatchy owns 29 daily papers, while Gannett has over 100, with nearly 1,000 weeklies.
And then again, when the customer doesn't pay, it's no business at all.