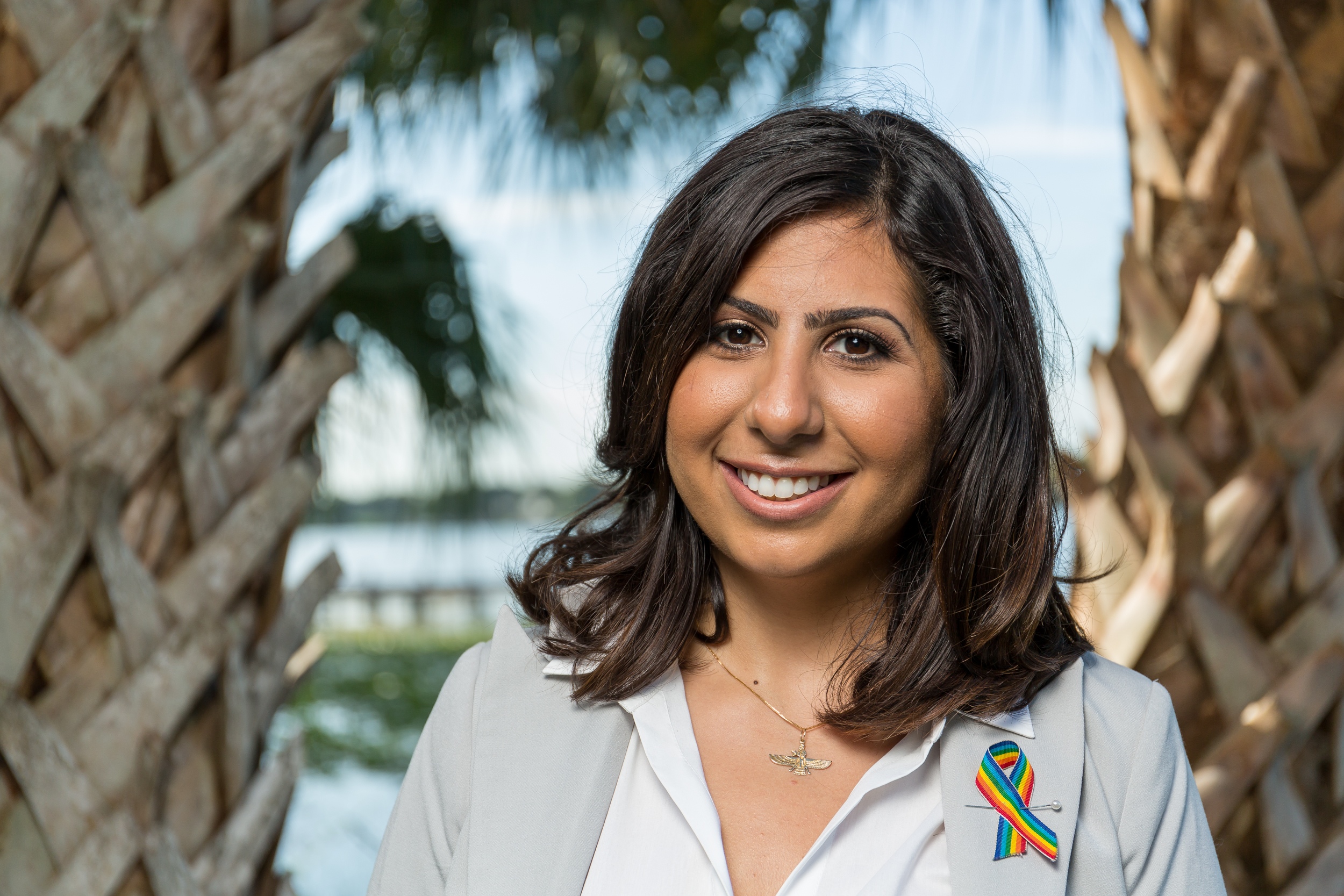 Orlando Democrat Anna Eskamani now has more than $200,000 at the ready for her campaign to flip House District 47 blue.
Eskamani raised $21,850 for her campaign account last month and added another $500 through her political committee, People Power for Florida. Those totals bring her overall fundraising to more than $272,000 with $203,645 of that sum on hand.
The campaign funds came in across more than 300 contributions. More than 250 of those contributions were from small-dollar donors who pitched in $50 or less. However, Eskamani also pulled in 11 checks for $1,000, the maximum allowable contribution for state legislative candidates.
Those donors included CED Companies head Alan Ginsburg, attorney Michael Maher, OCI Consulting Engineers CEO Amir Kazeminia, art dealer Dennis DeVona, and political committees tied to the Florida Justice Association and Planned Parenthood. Eskamani is an executive with Planned Parenthood of Southwest and Central Florida.
People Power for Florida's lone contribution came in from Brian Henties, the director of corporate sponsorships at Valencia College.
May spending totaled $5,650, half of which paid for campaign staff. The report also showed a $1,000 printing job with Orlando-based Print Meisters, $415 to Credo Conduit for rent, $320 to Democratic voter data group NGP VAN and $250 to campaign support platform You Should Run.
In all, Eskamani has raised $244,322 for her campaign account and had $178,493 in the bank heading into June, while the committee has raised $28,251 to date and has $25,151 on hand.
Also running for the north-central Orange County district is a pair of Republicans — Orlando attorney Mikaela Nix and Winter Park businessman Stockton Reeves, though neither had filed their May campaign finance reports as of Monday morning.
As of April 30, Reeves had raised $25,770 and kicked in another $94,700 in candidate loans. He has $105,584 on hand. Through the same date, Nix had raised $39,974 and loaned her campaign $2,600. She has $38,083.
HD 47 is currently held by Republican Rep. Mike Miller, who is running in a three-way Republican primary for Florida's 7th Congressional District.
The seat has a slim Democratic advantage in voter registrations and it was held by current Democratic Sen. Linda Stuart before Miller edged her out by four points in the 2014 cycle. He followed that up with a 6-point win over Democrat Beth Tuura in 2016, when the seat voted plus-11 for Democratic presidential nominee Hillary Clinton.