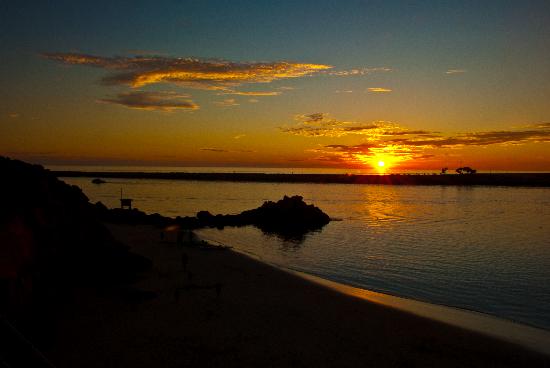 Jeffrey L. Whitson, Regional Manager of Government Affairs at TECO Energy/Peoples Gas, died Friday at his home in Jacksonville. He was 59.
According to an obituary provided by his family, "With gusto, Jeff pursued his passions of politics, political strategy, campaign management, government affairs, policy initiatives, and economic development.
"But his greatest accomplishment was his love and dedication to his family. And if you were a friend of his, you were family, too.
"He encouraged everyone to live up to their full potential and he would often express his genuine concern if he saw that you needed a swift kick in the butt to get back on track.
"Jeff was full of wise anecdotes, witty nicknames for his peeps and the weakest dad jokes … ever! He always enjoyed spending time with his family and friends for fellowship, colorful conversation or political 'strategery' over a 'damn good' cigar.
"And he was also well-known, if not overzealous-bordering-obnoxious, for being a proud supporter of The Ohio State Buckeyes."
Charles O. Hinson, Vice-President of Government Relations at TECO Energy said people all over the state thought highly of him. Whitson was part of his government relations team for 10 years.
"Jeff was a good man and a friend … Always positive, and forever bragging on his wife and children and their accomplishments," Hinson said.
Whitson, born July 21, 1958, in Cleveland Heights, Ohio, was preceded in death by his father, James L. Whitson. He is survived by his mother, Carolyn Whitson of Grand Island; loving wife of 29 years, Kathy; son, Jeremiah (JJ) Whitson and wife, Heather; Zachary Whitson and wife, Marisa; stepdaughter Ibrey Hudgens and husband, Ryan; daughter, Caroline Marie Whitson-Portlock and husband, Justin; son, Jordan Whitson; and six grandchildren.
The family will receive friends at a Celebration of Life which will be held at the San Jose Country Club this upcoming Friday, 3-6 p.m., 7529 San Jose Blvd., Jacksonville.
A private service with full military honors will be held at the Jacksonville National Cemetery for the family. Whitson served in the U.S. Navy on the U.S.S. Sea Devil and was honorably discharged in July 1982.
In lieu of flowers, please support the Northeast Florida Red Cross with a donation in his memory at www.redcross.org and click on "Donate Funds," or call (800) 435-7669, or mail to the American Red Cross at 751 Riverside Ave., Jacksonville, FL 32204.
You may also support The Ohio State University in his memory here.