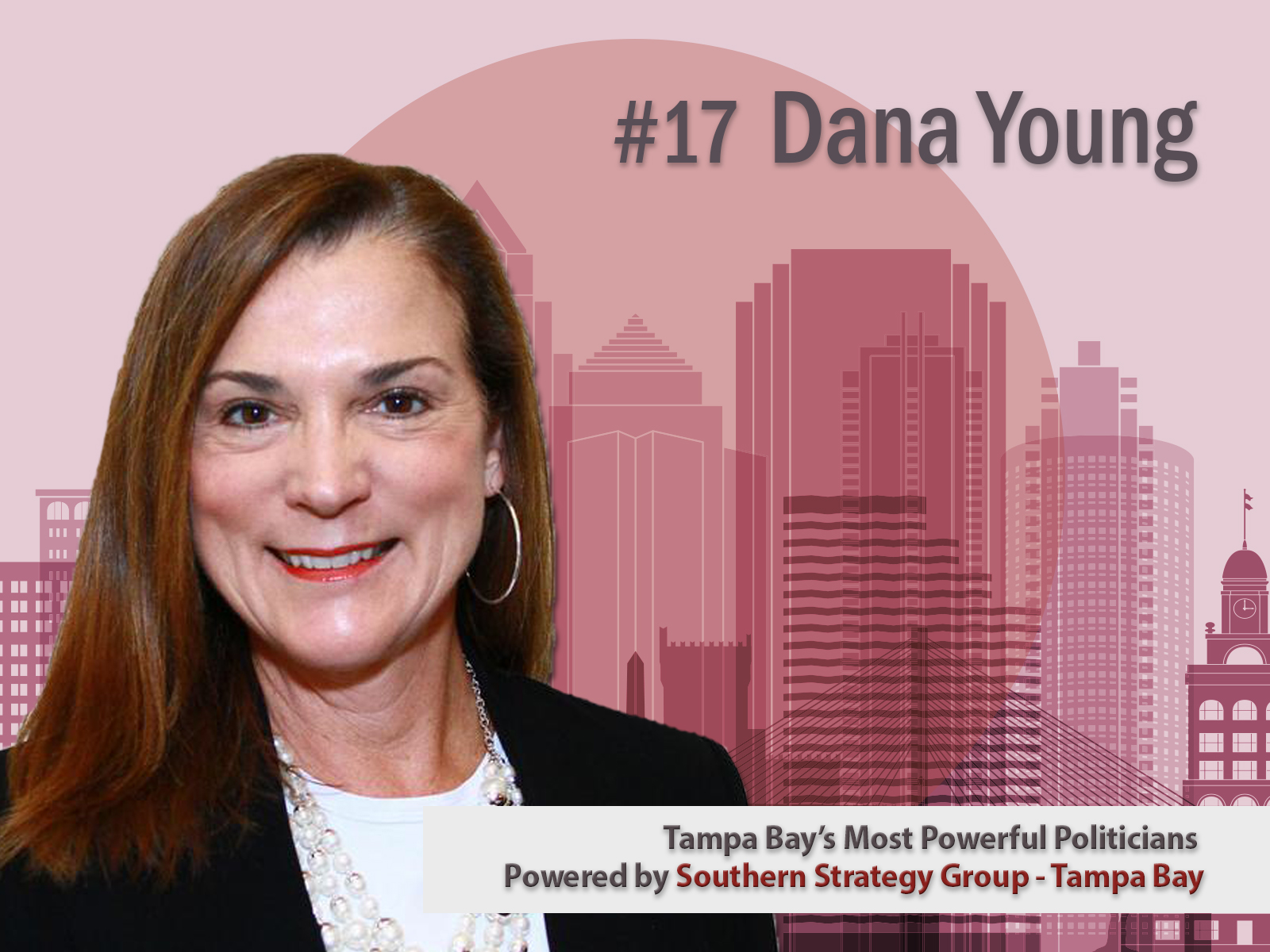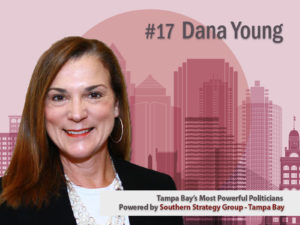 Ranking for Tampa's Republican state Senator on this list somewhat hinges on a key decision: whether or not Dana Young plans on running for Senate President for 2022-24.
Citing time constraints stemming from more immediate commitments (i.e., the 2018 Legislative Session), she dropped that bid earlier this year.
Young did, however, manage to get a good number of bills heard in 2018, including, perhaps surprisingly for a Republican, a fracking ban. Though it died in committee, as did another bill she sponsored that would have dedicated money for innovative transit projects in Tampa Bay, Young's backing of such bills helped solidify her reputation as a lawmaker who's unafraid to reach across the aisle. Her bill holding telemarketers accountable for ignoring do-not-call lists unanimously passed the House and Senate. So did her bill requiring doctors and midwives to report all "adverse" incidents relating to out-of-hospital births to the state. That bill passed unanimously in both chambers.
"Dana Young is hands down one of the most effective and hardest working members of the legislature," said Southern Strategy Group's Sydney Ridley. "She is a master at building coalitions and getting things done for her community."
On the flip side, she co-introduced a controversial bill that brought USF's St. Petersburg and Sarasota-Manatee campus under control of the USF system's main campus in Tampa, a piece of legislation that left the Democratic wing of Tampa Bay's Legislative Delegation more than a little peeved.
Young won her seat over her opponent, Democrat Bob Buesing, by about seven points in 2016 after serving three terms in the House. At the time, Senate District 18 was a freshly drawn swing district. She won it rather easily then, in part because Joe Redner took about 9 percent of the vote in his nonparty bid for the seat. Young could have a tough time this year, given the possible blue wave and a formidable challenge in House Minority Leader Janet Cruz-Rifkin, who has shown some fundraising prowess (Buesing had initially challenged Young for a second time, but dropped his bid when Cruz jumped in). A boon for Young, though, is that she's a particularly astute fundraiser. Young's campaign has taken in nearly $426,000 as of late May. Her PAC, Friends of Dana Young, has meanwhile amassed a total north of $2.3 million.
Jack Latvala's unexpected departure from the Senate due to allegations of sexual misconduct left a huge representation void for Tampa Bay in the state Legislature. Young might not have managed to completely fill it — Latvala was appropriations chair, after all. But Young in many ways embodies the largely moderate spirit of Tampa Bay politics. The big question is whether the war chest she's amassed will be enough to convince voters, come November, that she's a far cry from Donald Trump.
"Her strong position on protecting our environment shows true strength and dedication to important Florida issues others often overlook," says Tampa businessman Akash Patel, a Republican candidate for Hillsborough County Commission District 7.
She came in No. 12 in 2017.
Joe Henderson's take: "Facing her toughest election fight yet, but she has lots of money and endorsements."
For a complete explanation of how this list was created and who made up the panel that amassed it, please read here.