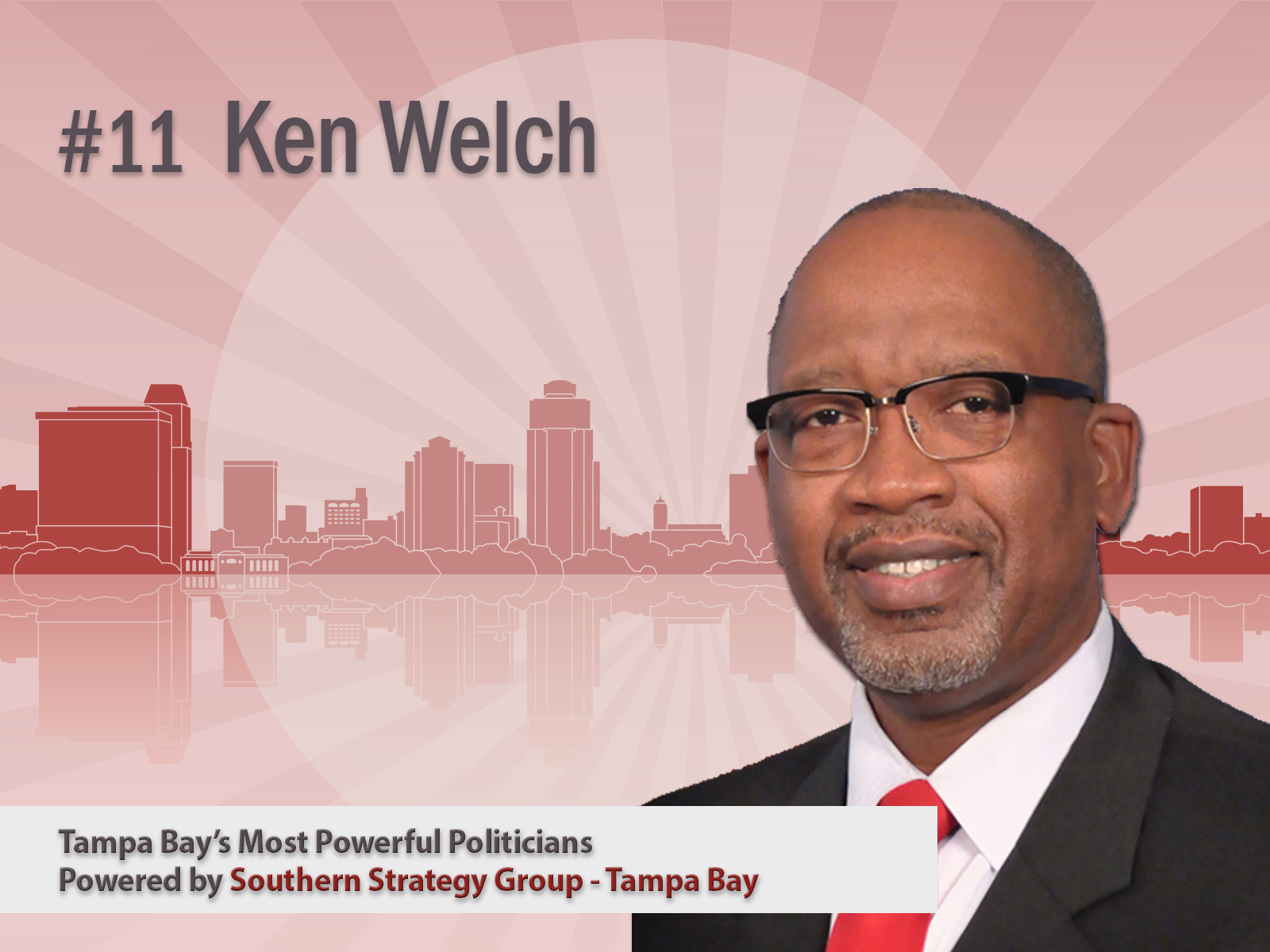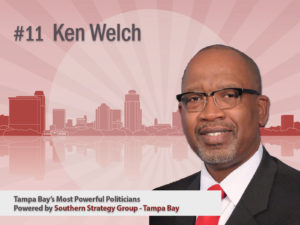 It's no wonder Ken Welch is Pinellas County Commission chair (again) this year.
First elected in 2000 and later re-elected four times, Welch is thoughtful and incredibly detail-oriented. It's clear his deliberative style has contributed to the board's collaborative, seemingly nonpartisan approach to hammering out policy.
"Commissioner Welch is a Chairman's chairman. A grounded statesman and an intelligent, respected, leader who loves his community and his constituents. When he talks, we all listen," said Southern Strategy Group's Laura Boehmer.
Contrast that with their counterparts across the bay, where the partisan divide is much more obvious.
Not that he's afraid to wear his politics on his sleeve. Welch went to bat for St. Petersburg Mayor Rick Kriseman last year as he faced what at times seemed like an insurmountable challenge from former Mayor Rick Baker, a Republican. He's also vocal on Democratic causes like worker rights, transit and the environment, and doesn't miss an opportunity to call out Gov. Rick Scott and state lawmakers when they try to strip power from cities and counties.
With the recent passing of Commissioner John Morroni (a Republican whom Welch said, "had a true passion for serving the community" and "put people first") Democrats now have a 4-2 majority on the commission. As chair, he can place priority on progressive policies if he chooses — and in the wake of the Parkland shooting, a proposed assault-style weapons ban was certainly on the agenda.
So far this year, Welch has led the charge on rejuvenating the county's Small Business Enterprise program, which aims to connect local women- and minority-owned businesses with opportunities to contract with the county as well as the school board. He's sought greater accountability for CareerSource Pinellas after evidence of gross mismanagement came to light earlier this year.
Welch is up for re-election in 2020. If he wishes to stay on the board for another term, he probably wouldn't have any problems doing so; he was automatically re-elected in 2016 due to lack of opposition. Yet he recently confirmed rumors about an interest in running for Mayor of St. Petersburg when Kriseman terms out in 2021. And it isn't the first time he's been talked about as a possible contender for that post.
Talk about a jump in rank; Welch came in No. 23 on last year's list.
For a complete explanation of how this list was created and who made up the panel that amassed it, please read here.