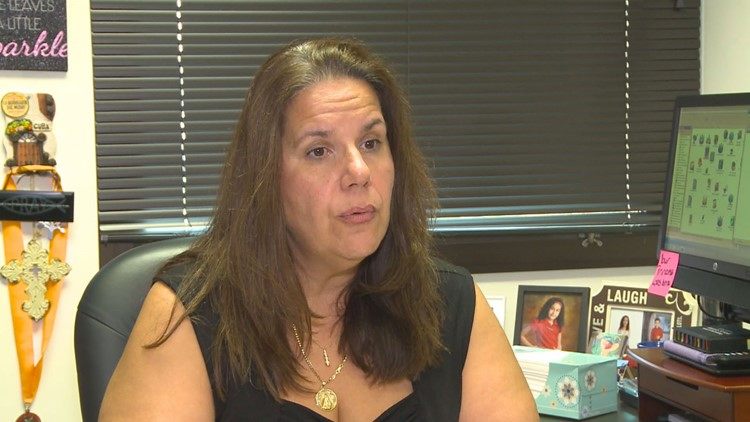 There's a new chapter in the saga of Susan Valdes' resignation from the Hillsborough School Board.
Valdes, now a candidate for House District 62, faced a June 8 deadline to get her resignation letter to the Hillsborough Supervisor of Elections office to meet the requirements of the new resign-to-run law signed by Gov. Rick Scott earlier this year.
As previously reported, the supervisor's office received the resignation letter in an email delivered 7:30 p.m. Friday. Though well after the office's 5 p.m. closing time, the supervisor's office announced Monday it accepted the resignation, effective Nov. 6.
New email records obtained by the campaign of Mike Alvarez, who faces Valdes in the Democratic primary for HD 62, show there was an understanding within the supervisor's office that the resign-to-run deadline was 5 p.m. Friday, but that those rules were bent to accommodate Valdes.
According to the timeline put out by Alvarez, Hillsborough County General Counsel Mary Helen Farris made clear in a June 1 email to the supervisor's office communications director, Gerri Kramer, that her interpretation of the resign-to-run law was that resignation letters had to be filed by 5 p.m. Friday — 10 days prior to the start of candidate qualifying on June 18.
"The statute states: The written resignation must be submitted at least 10 days prior to the first day of qualifying for the office he or she intends to seek … Aren't your official office hours 8:00 to 5:00? I would then say June 8th by 5:00," she wrote.
Kramer operated under Farris' interpretation of the statute for the next week, including responding to emails from reporters inquiring about a resign-to-run letter from County Commissioner Sandra Murman, who was considering running for a different commission seat in the fall. When the clock hit 5 on June 8, Kramer fired off a pair of emails confirming that the office had not received a letter from Murman.
Two-and-a-half hours later, Valdes' campaign assistant, Victor DiMaio, emailed the resign-to-run letter directly to Supervisor of Elections Craig Latimer. He sent the email a second time at 7:40 p.m.
Records don't indicate Latimer responded to DiMaio's by email, though numerous records indicate indicates Latimer had been in contact with him and Valdes that evening.
Peg Reese, chief of staff at the supervisor's office, sent the following email to Farris, Latimer and Kramer at 7:52 p.m.:
"Ms. Valdez did not [emphasis hers] deliver a Resign to Run letter to the Supervisor of Elections office by the close of business today. At approximately 7:30 PM this evening, Craig received via email a Resign-to-Run letter from Vic DiMaio, campaign aide to Susan Valdez. According to Valdez and DiMaio, both of whom spoke with Craig this evening, DiMaio was supposed to deliver the letter to the Supervisor of Election by the close of business today (5:00 PM) …"
Latimer and Valdes appear to have spoken by phone after that, as Valdes sent an email to Latimer later in the evening asking "If there is anywhere Victor can get the letter to you today before midnight; please let me know either via email or cellphone … Thank you very much for your assistance …"
It is unknown whether DiMaio and Latimer spoke, though DiMaio did drop off a resign-to-run letter at Latimer's house according to a 10:34 p.m. email.
"Attached are photos of the Susan Valdes letter that I personally hand delivered to the door of your residence … at 10:30 PM. Your understanding and cooperation and acceptance of this letter will be greatly appreciated."
At 1:52 a.m., he sent another email to Latimer thanking him for his "continued help and assistance."