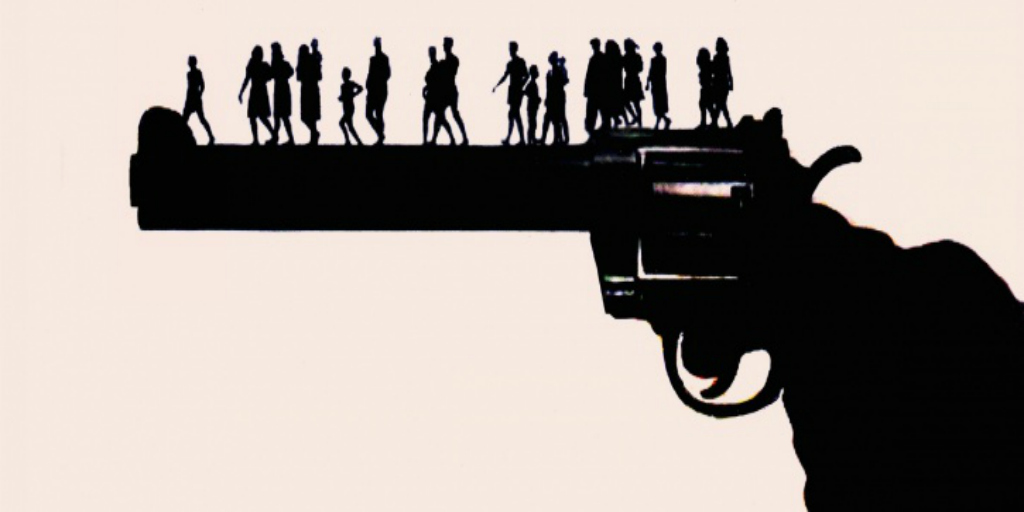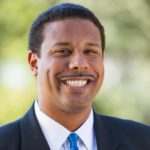 In the aftermath of the horrific mass shooting at their school, the students of Marjory Stoneman Douglas High School have shown remarkable character and courage. Their resilience and capability to advocate for themselves, their fallen classmates and their peers across Florida, and throughout the country, in the midst of this trauma shows mettle rarely found in public life.
While these students continue to march forward and hold elected leaders accountable, it is worth pausing to note that their advocacy compelled Florida's state government to pass gun safety reforms for the first time in nearly 20 years.
As is often the case in Florida though, Republican leadership rolled common-sense reforms like raising the age to purchase a rifle to 21, banning bump stocks, and more money for school safety, into a bill that would also arm our teachers.
Unfortunately, the tragic reality is it took three of the most horrific mass shootings ever, all occurring in our state in the past two years, and the fierce advocacy and leadership of our state's children to force a real conversation about gun violence among our elected leaders.
As Attorney General, I will use the independence of the office to hold state government accountable, fully investigate these horrific shootings and other acts of violence, prosecute those breaking the laws we already have in place, and challenge unjust federal laws that provide near-total immunity for gun manufacturers who should be held accountable for their role in gun violence.
Stopping gun violence requires our next Attorney General to embrace the independence of the office fully. Florida's Attorney General is not appointed by the Governor but elected by the people.
However, over the last 20 years, Florida's Republican Attorneys General have done little to address gun violence proactively and have acted more like the personal attorneys of the Governor and Republican leadership in the Legislature.
The resulting deference has resulted in our state's top legal officer fighting for partisan gains and justifying the National Rifle Association's agenda rather than standing for the safety of the people of Florida.
The most egregious example of this deference to the legislature and Governor's partisan agenda is the pre-emption of local rules by the state Legislature, even going so far as to make it a crime for local officials to pass gun safety reforms in their communities.
There are tremendous differences between the cities and counties in Florida. Solutions that make sense in Escambia County could be harmful or unhelpful to the residents of Hillsborough County.
Unfortunately, this is the current system levied upon us by the last 20 years of Florida leaders.
Several mayors, city councils, and local municipalities are in the process of preparing to challenge this pre-emption statute. Additionally, several candidates for Governor have stated they will challenge this law if elected.
As Attorney General, I know my top priority is protecting Florida families and keeping the people of Florida safe. I will not waste the state's resources or taxpayer dollars defending arbitrary and thoughtless policies that prevent local solutions.
I will not defend the state's current pre-emption policy on gun laws.
The status quo in Tallahassee has based gun laws entirely upon the directives of lobbyists for the Gun Lobby and completely disregards any real concern for public safety or home rule. The truth is we can respect the Second Amendment while passing common-sense gun safety legislation and respecting local control.
Empowering local governments can help reduce gun violence, but it is just one of the steps that must be taken.
As Attorney General, I will fully utilize the office of the Statewide Prosecutor to investigate gun violence across jurisdictions.
These extraordinary powers to investigate and prosecute organized crime, violence, and drug trafficking have been underutilized and mismanaged over the past 20 years. Three horrific mass shootings in less than two years and an epidemic of gun violence where a child is shot every 17 hours in our state demands an investigation to fully understand how violent criminals are gaining access to guns, bullets and other weapons.
We must understand the common threads that allowed the shootings at Pulse, the Ft. Lauderdale airport, and Marjory Stoneman Douglas High School to occur.
Moreover, we must go beyond legal prosecutions to proactively recommend precise legislation to ban assault weapons and make it more difficult to access illegal handguns.
By better understanding the common threads between these shootings, we can better prevent future attacks.
The recommendations of the Statewide Prosecutor and local prosecutors who have been proactively fighting back against this tide of violence can be paired with common sense legislation including banning individuals on the terrorist watch list from obtaining a gun, making it harder for convicted domestic abusers to purchase a gun, and requiring schools to have and practice active shooter protection plans.
One of the most effective tactics available to an Attorney General is participating in joint litigation with other Attorneys General or individuals to support cases defending the interests of the people of Florida.
For all the lives lost, families destroyed, and psychological torment caused by gun violence, the one group who has never been held accountable is gun manufacturers. This is because gun manufacturers are the only industry in the United States that have near total immunity or a nearly complete shield from being held accountable for the products they produce through the federal Protection of Lawful Commerce in Arms Act, or PLCAA.
I believe this law is unconstitutional, and as Attorney General, I will actively seek out opportunities to challenge the PLCAA either alone or with other states, in order to get this question in front of the Supreme Court of the United States.
As Florida's chief law enforcement officer and top lawyer, I believe no one industry should be provided near total immunity from being held accountable. On a constitutional basis, I see the federal passage of the PLCAA as a tremendous overreach of Congress.
I support the Second Amendment and believe the Constitution of the United States protects the rights of individuals to have a gun. As someone who grew up in North Florida, I understand the importance hunting plays as a cultural bonding agent for many Floridians.
However, gun violence is an epidemic in Florida.
Our next Attorney General must take these steps and other actions to not only honor the memory of those who were lost at the Pulse Nightclub massacre, the Ft. Lauderdale Airport shooting, Marjory Stoneman Douglas High School, and those killed in acts of gun violence every day in Florida, but to also keep our families safe.
___
Sean Shaw is currently a member of the Florida House of Representatives for District 61 and the Democratic candidate for Attorney General.