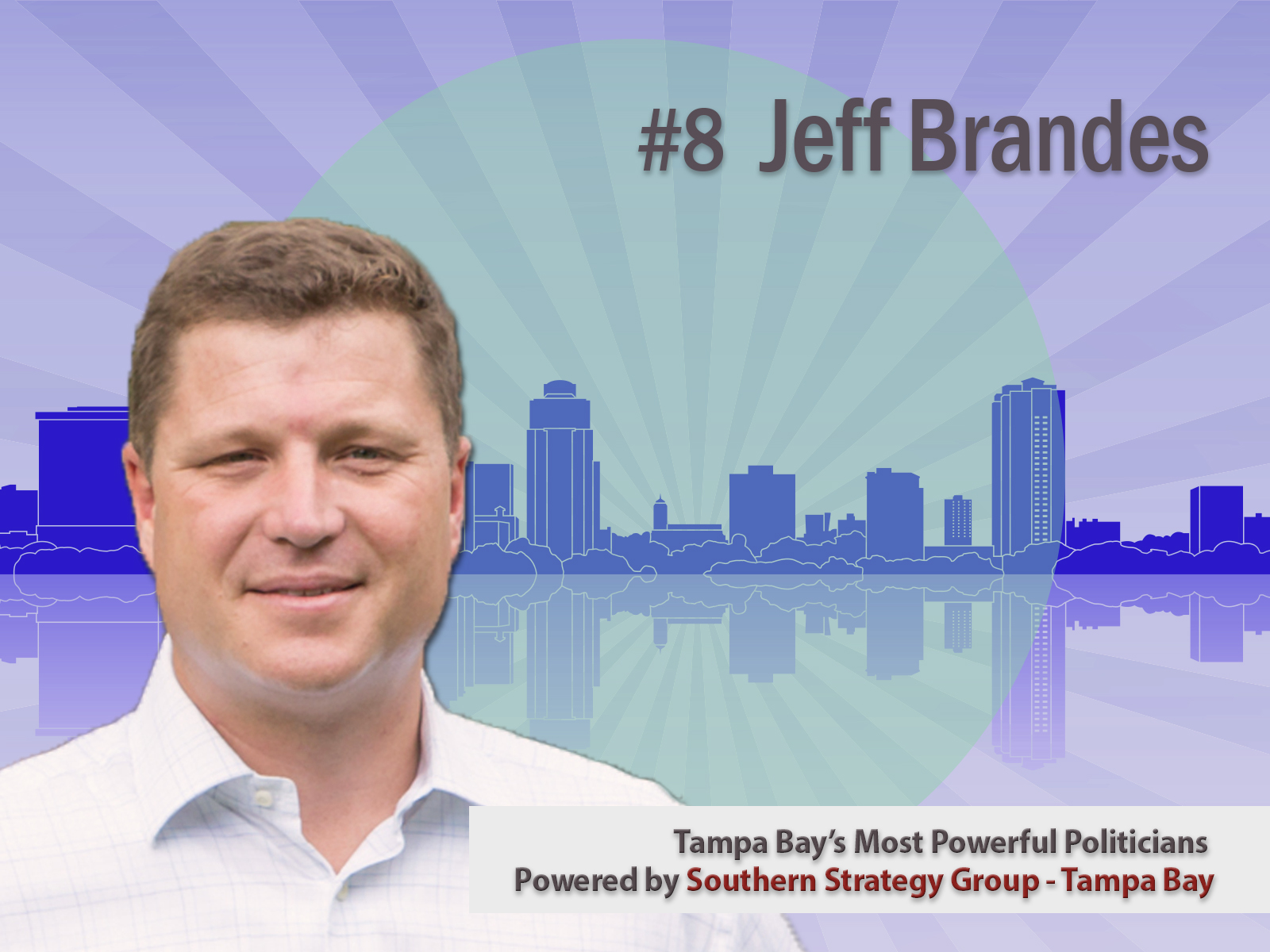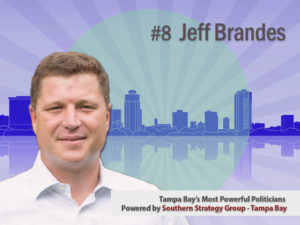 The Republican state Senator from St. Petersburg fell a few slots this year. That's not to say Jeff Brandes doesn't have the juice he did in prior years.
And like in previous years, he had a busy 2018 Session. He sponsored some 65 bills and co-sponsored dozens more. He sat on seven committees, including as chair of the Appropriations Subcommittee on Criminal and Civil Justice.
He did have a couple of legislative losses, including on measures aimed at overhauling transportation as well as criminal justice reform. Among his wins: a law that bars state and local government agencies from doing with business with companies that boycott Israel, a measure protecting consumers from having to pay security fees on credit reports and a bill reducing the minimum age of corrections officers from 19 to 18 to help meet staffing demands.
Over the years, Brandes has earned a reputation for being a maverick who's ahead of his time on everything from criminal justice to transportation. He was an early backer for ride-share technology and is a major proponent of incorporating driverless electric vehicles into the state's public transit infrastructure.
"Sen. Brandes is a visionary, and he's carved a powerful pathway as Florida's thought leader on advanced technology," said Southern Strategy Group's Seth McKeel.
Brandes' Senate District 24, covers most of southern Pinellas County, save for a large swath of south St. Petersburg, which is part of Democratic Sen. Darryl Rouson's district. It was a seat newly redrawn in 2012; Brandes left the state House seat he won in 2010 to launch his successful bid for it. In 2014, he bested Democratic opponent Judithanne McLauchlan by four points, and he had no significant opposition in 2016.
This year is different, though. Brandes has a potentially strong opponent in St. Petersburg attorney Carrie Pilon, a Democrat whose husband is the son of former State Rep. Ray Pilon, a Republican.
Recent polling suggests an early lead for Brandes over his Pilon, but it's still early, and there's no accounting for what kind of impact the blue wave can have in a district like the HD 24.
A key advantage for Brandes is his access to seemingly boundless volumes of cash via his campaign coffers as well as his PAC, Liberty Florida.
Brandes came in fifth in 2017.
For a complete explanation of how this list was created and who made up the panel that amassed it, please read here.
___
Jeff Brandes is a client of Extensive Enterprises Media, the holding company that owns FloridaPolitics.com.