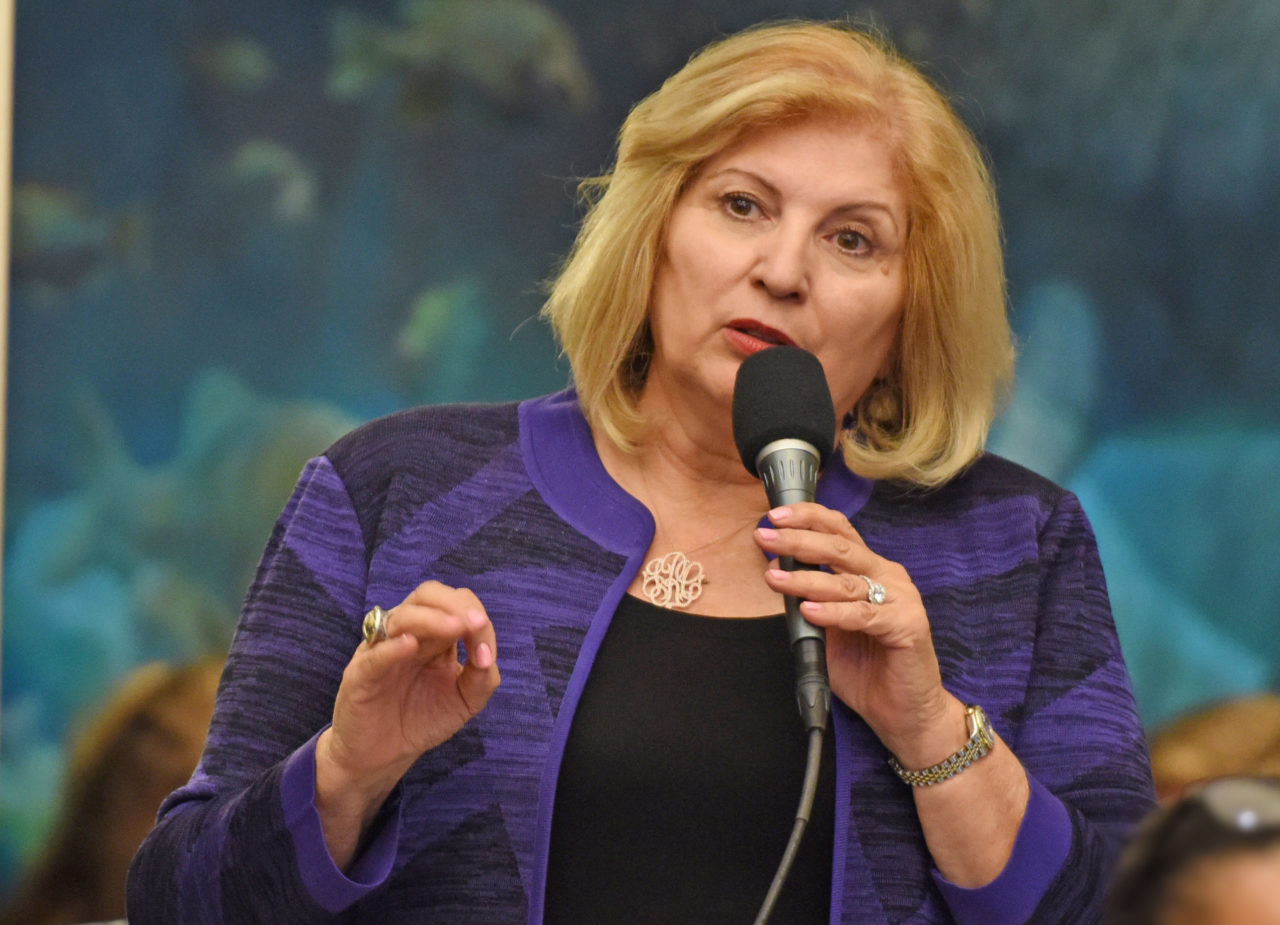 Representing more than 500 labor unions and 1 million Florida workers, the Florida AFL-CIO announced Thursday it's backing House Minority Leader Janet Cruz in her bid to unseat incumbent Republican Dana Young in Senate District 18.
"We need a fighter for workers in Tallahassee — to lower health care costs, raise wages, and make sure the hardworking people of Florida are respected, safe, and prospering," said Florida AFL-CIO President Mike Williams. "Leader Cruz is our champion because she's lived it — having been a single working mom trying to keep the lights on, food on the table, and to get ahead for herself and her children."
The nod comes a few weeks after the Florida Education Association, the state's largest teacher union, endorsed Cruz in the battleground race for the Tampa-based seat.
"I'm honored to stand with the working people of the Florida AFL-CIO," Cruz said. "I will fight every day to make sure workers have a voice in Tallahassee — a voice that speaks louder than special interests making health care less affordable, our schools less safe and less funded, and wages less than they should be. Together, we are going to flip this seat and put workers first."
Cruz and Young are currently the only candidates running for SD 18. Florida Democrats see the contest, as well as the races for SD 8, SD 16 and SD 24, as key to their chances of forcing a tie in the state Senate. Republicans currently hold a seven-seat advantage in the chamber, with one vacancy.

SD 18 is the only one of those four Senate battlegrounds that voted for Hillary Clinton in the 2016 presidential election. Young was first elected to the seat in 2016 with about 48 percent of the vote.
Cruz has been a member of the Florida House since 2010. After initially filing for a Hillsborough County Commission seat, she announced in mid-April that she would challenge Young in fall. Shortly after that announcement, 2016 Democratic nominee Bob Buesing exited the race to clear the way for Cruz in the primary.
Through the end of May, Young had a massive lead in the fundraising race with more than $1.2 million in the bank compared to Cruz' on hand tally of about $341,000.