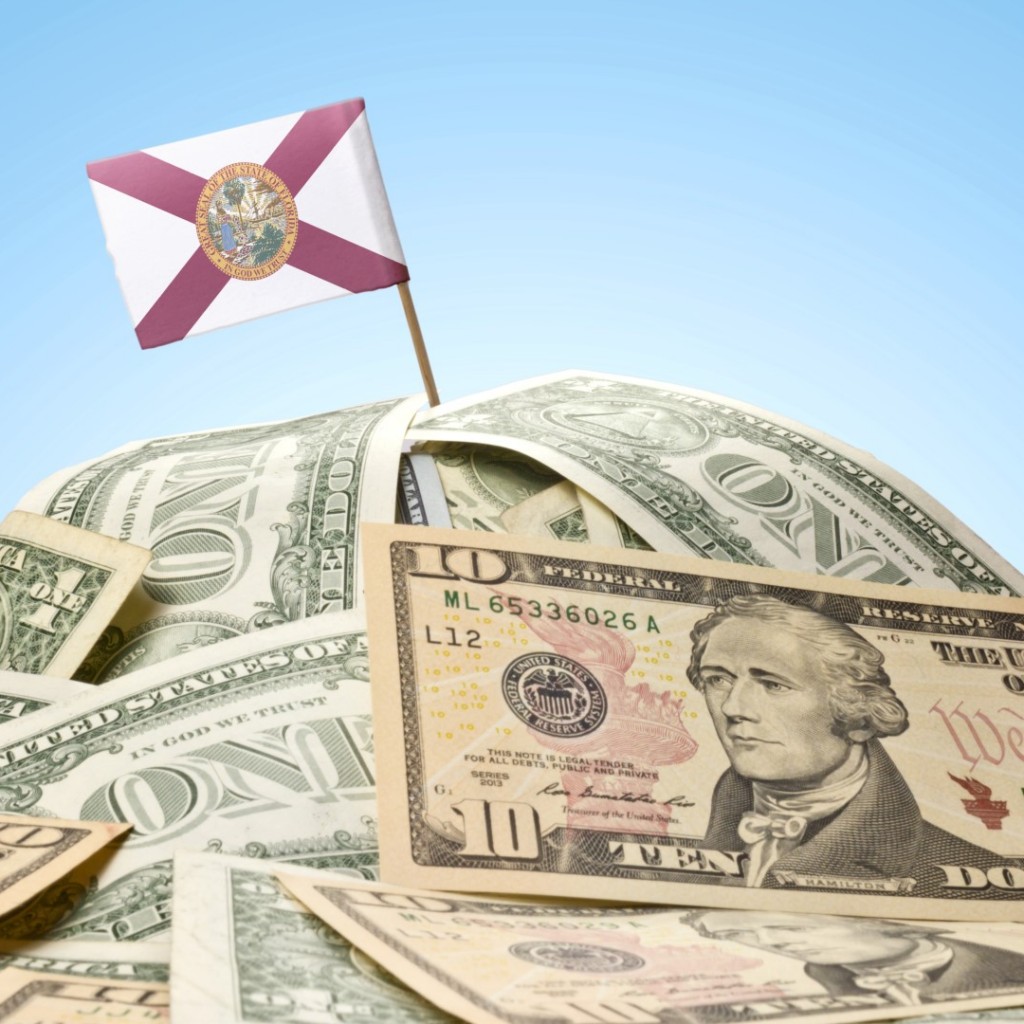 A Chicago-based watchdog group says Florida owes more than it owns to the tune of $11.6 billion, earning it a C ranking in the group's annual report of state financial standings.
Truth in Accounting released its letter-grade rankings of each state Tuesday morning. The nonprofit was founded to highlight inaccurate government financial disclosures.
Per the two-pager accompanying the report, "Florida's elected officials have made repeated financial decisions that have left the state with a debt burden of $11.6 billion, according to the analysis. That burden equates to $1,800 for every state taxpayer."
Truth in Accounting coined the phrase "taxpayer burden" to describe each taxpayer's share of state bills after its available assets have been tapped.
The latest rankings are based on data made available through each state's Comprehensive Annual Financial Report, or CAFR, and apply only to the 2016-17 fiscal year.
Analysts for Truth in Accounting figured Florida had $58.6 billion available in assets to pay $70.1 billion in spending. Most of the debt comes from pension funding, or a lack thereof. Per the report, "Of the $60.8 billion in retirement benefits promised, the state has not funded $10.9 billion of pension benefits and $9.3 billion of retiree health care benefits."
While it's disclosed some of the pension shortfalls, the "state continues to hide $5.9 billion of its retiree health care debt," reads the report.
Sheila Weinberg, who founded the nonprofit, said that debt should be disclosed in next year's CAFR, as government financial disclosure guidelines have changed. A CPA by trade, she started the organization because governments weren't disclosing the full truth of their finances.
"I realized we were making large decisions based upon the wrong information," Weinberg told Florida Politics. Truth in Accounting has ranked states since 2009.
"If the state had passed its balanced-budget requirement, it would not being bringing debt into the future," explained Weinberg. If a state's budget is in the red, then it can't receive an A or B ranking. States are given C's if the taxpayer burden does not exceed $5,000.
States rich in natural resources performed better than others, Weinberg said. Among the top states: Alaska, Wyoming, North Dakota, Nebraska and Utah.
Typically, Weinberg said, Republican-controlled states seem to do better on the annual list than those operated by Democrats.
Neighboring states Alabama and Georgia have higher tax burdens than the Sunshine State. The bottom five states on the list include: New Jersey, with a taxpayer burden of $67,200; Illinois, with a burden worth $50,400; Connecticut, with a burden worth $49,500; Kentucky, with a burden worth $39,000; and Massachusetts, with a burden worth $32,900.