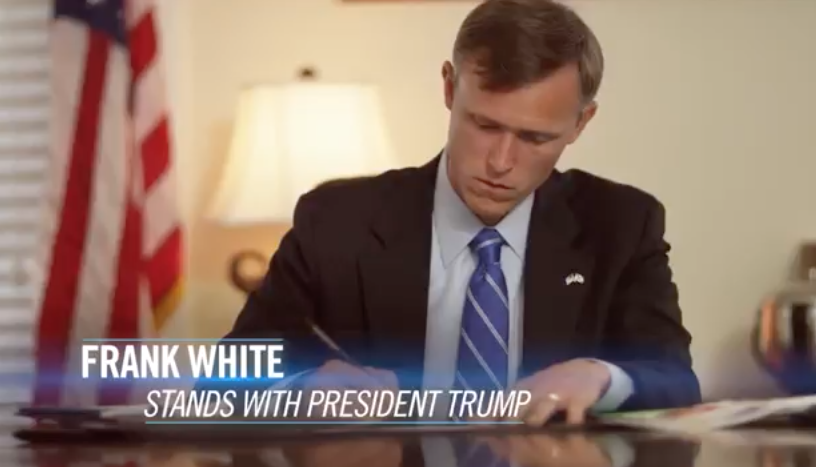 Republican attorney general candidate state Rep. Frank White has launched his second television commercial of the campaign season, this time pushing his conservative stances regarding pro-life and the NRA and his commitment to stand with President Donald Trump.
The new 30-second spot, "Tough. Effective. Conservative." is part of a multi-million, state-wide TV buy running through the August 28 Republican attorney general primary, his campaign stated in a news release. Following his first commercial released two weeks ago, the new spot keeps White in position as the only attorney general candidate of either party to be campaigning in TV commercials.
The video features brief clips of White talking to people, being with his wife and three children, and working at his desk, interspersed with clips of Washington D.C. and Trump. The commercial makes the strongest statement of support for Trump that any of the candidates have released.
White, of Pensacola, faces former Circuit Judge Ashley Moody and state Rep. Jay Fant in the Republican primary. The Democrats are deciding between Sean Shaw and Ryan Torrens.
"Most people just talk the talk in campaign season, but not Frank White. He's a constitutional conservative with the record to back it up. Frank White has the highest A+ rating from the NRA for defending the Second Amendment and is a husband and father who is 100 percent pro-life," a narrator states in the new TV commercial.
"Frank White supports term limits and stood with President Trump, voting to outlaw sanctuary cities in Florida," she adds.