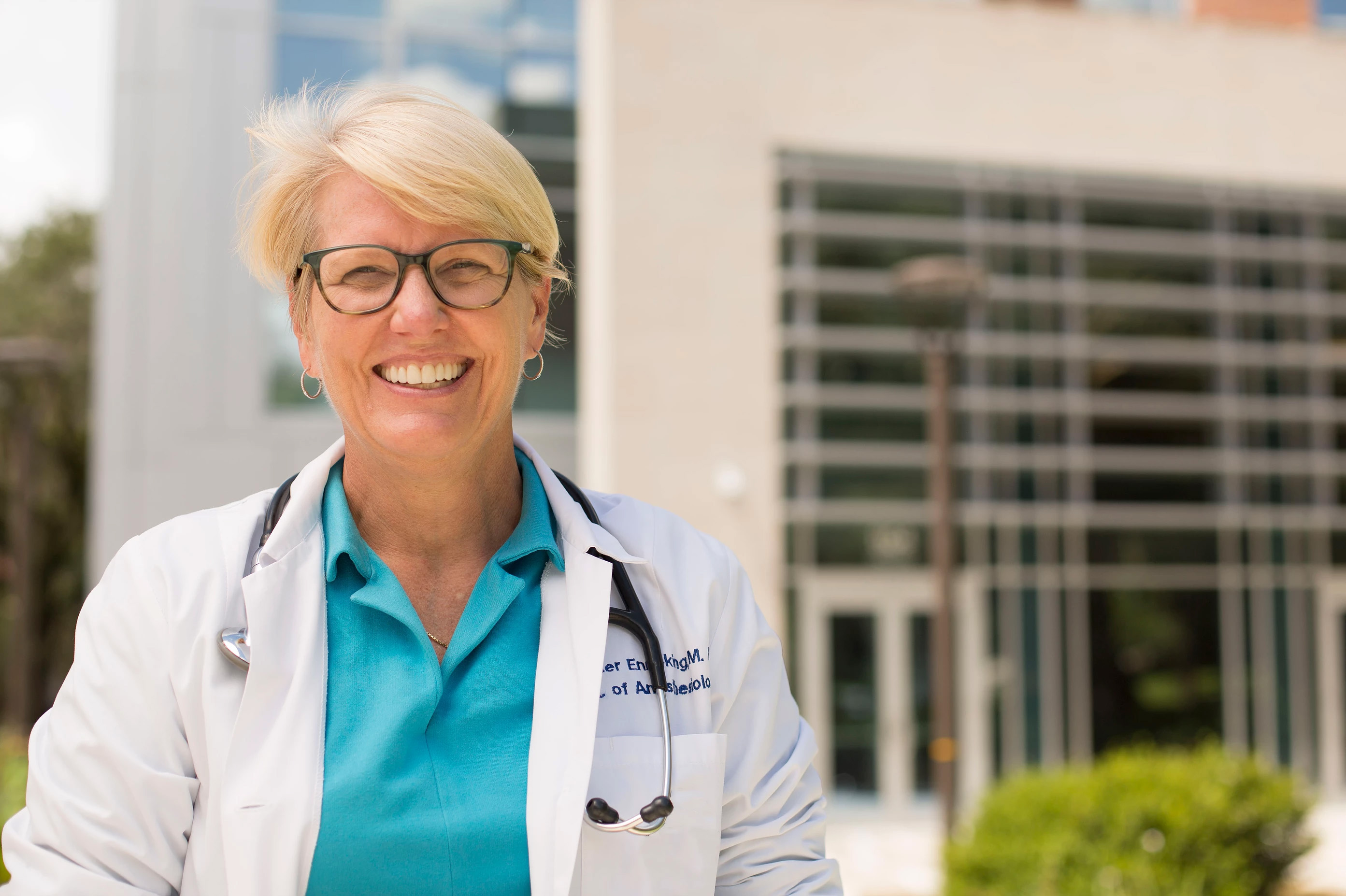 Democrat Kayser Enneking rolled out a one-two punch on the endorsement front this week for her bid to unseat Republican Sen. Keith Perry in Senate District 8.
On Monday evening, the Gainesville physician landed a nod from the political committee tied to LGBTQ rights organization Equality Florida.
"Equality Florida Action PAC endorses Kayser Enneking in the election for Senate District 8," the group said in a Facebook post. "Kayser is running one of the most competitive challenges to an anti-equality incumbent in the state and has earned a 100 percent score on the Equality Florida Action PAC candidate questionnaire.
"Kayser has committed to fight on day one to pass statewide non-discrimination protections for our community and to preserve marriage equality from attacks. Equality Florida Action PAC is proud to endorse Kayser Enneking in this critical and competitive race for Florida Senate District 8."
The legislation Equality Florida is referring to would add LGBTQ protections to the 1992 Florida Civil Rights Act. It has been a priority for the group and numerous business interests for years but failed to get a committee hearing in the 2018 Legislative Session.
Enneking accepted the endorsement via Twitter shortly after it rolled out Monday evening.
So proud to have been endorsed by @eqfl_actionPAC! I want to go to the State Senate to stand up for equality for all Floridians! #ShesTheChange #FlaPol https://t.co/7bNnp0nUhu

— Dr. Kayser Enneking (@KayserEnneking) June 19, 2018
On Wednesday, the Enneking campaign picked up the endorsement of the Florida AFL-CIO, which represents more than 500 labor unions and 1 million Florida workers.
I am proud to have the endorsement of the @FLAFLCIO! I am running for State Senate to be an advocate for working families throughout North Central Florida and across the State, and I am proud to stand with our unions in doing so! #FlaPol #ShesTheChange pic.twitter.com/94CGcorUhD

— Dr. Kayser Enneking (@KayserEnneking) June 20, 2018
In addition to the endorsement, a local AFL-CIO-affiliated group plans to hold a canvassing event in the Gainesville-based district in the coming weeks where union members will "be knocking on doors and making sure our members know that Senator Keith Perry is bad for working families and talking about our endorsed candidate Dr. Kayser Enneking."
Enneking, a first-time candidate, is the leading Democrat running against Perry, who was elected to the Florida Senate two years ago after serving three terms in the Florida House.
Also running for the Democratic nomination is Olysha Magruder, a former schoolteacher who now works for Johns Hopkins University as an instructional designer.
As of May 31, Perry led in fundraising with $411,000 in the bank between his campaign and political committee. Enneking followed with about $306,000 on hand between her two accounts while Magruder started June with a little over $9,000 on hand.
SD 8 is one of a handful of districts that became more favorable to Democrats after the Senate map was redrawn ahead of the 2016 elections.
Despite Democrats holding a 9-point advantage in voter registrations, Perry ended up defeating Democratic nominee Rod Smith, a former state Senator and Florida Democratic Party chair, by 4 points on Election Day. SD 8 also voted in favor of Donald Trump, though by just two-tenths of a point.