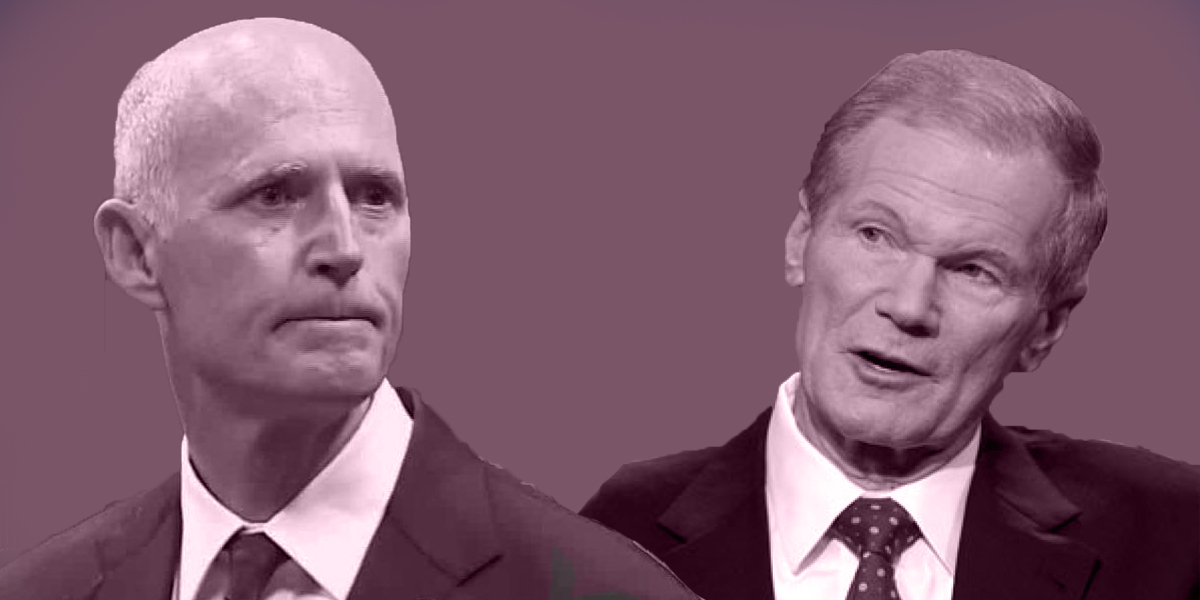 Republican Gov. Rick Scott leads incumbent Democrat Bill Nelson in the 2018 U.S. Senate race according to a new poll from CBS News.
The poll found Scott with 46 percent support among likely voters and Nelson with 41 percent support. That 5-point margin is Scott's largest among recent polls. Earlier this month, a Florida Chamber poll showed the two-term Governor with a 48-45 percent lead. Last month, an FAU poll showed Scott ahead 44-40 percent.
Another recent poll, conducted by Public Policy Polling, showed Nelson ahead 48-46 percent.
The CBS News results, as summarized by Anthony Salvanto, Jennifer De Pinto, Kabir Khanna and Fred Backus: "Scott has a five-point edge among Florida likely voters. Most Florida voters like the job Scott is doing as governor, he has a 61 percent approval rating among registered voters. In addition to strong support from his own party, most independents approve of the job he's doing (as do about a third of Democrats). Scott currently leads Nelson among independents. The two are effectively tied among Hispanics."
Further down, CBS News says the race tightens when it includes responses from registered voters, who unlike "likely voters" aren't as committed to showing up in November. More of those voters were Democrats and independents than Republicans.
The horserace between Nelson and Scott was among several issues tracked in the poll, which also found that about half of Florida voters won't change the way they vote based on the controversial family separation policy the Trump Administration has been enforcing at the US-Mexico border.
The poll also found that President Donald Trump has a 52 percent approval rating in the Sunshine State, which is higher than most other recent polls show. That makes Florida voters more supportive of Trump than voters in the traditionally more Republican-leaning states in the CBS poll, which found Trump with 50 percent support in Texas and 47 percent support in Arizona.
The Florida poll was conducted June 19—22 and interviewed 1,002 registered voters. The margin of error is plus or minus 3.5 percentage points.