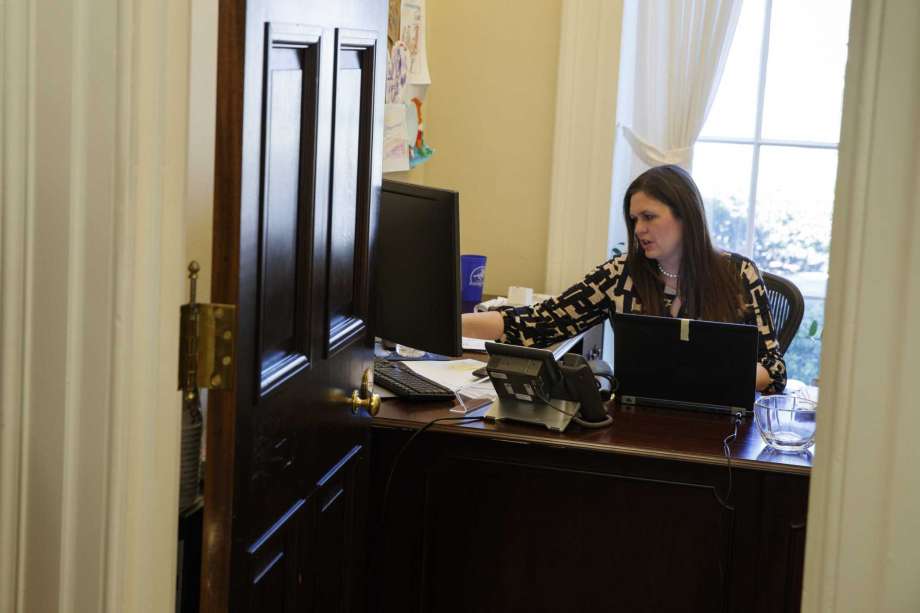 It is wrong that Sarah Sanders was asked to leave the Red Hen restaurant over the weekend because the staff and owner don't like her politics and her presence made them feel uncomfortable.
I don't like her politics either. I disagree with almost everything she says and, especially, the man she represents in the White House press briefing room.
But if we're going to stop what looks like a steady descent into an abyss from which it may be hard to recover, we have to acknowledge that what happened with Sanders is no different from a Donald Trump supporter refusing to serve, oh, Nancy Pelosi.
If you say that either option is OK depending on how you look at the world, we're just one step away from food testers.
And yes, I think Trump uncorked the hate when he kicked off his presidential campaign after he said about Mexico, "They're sending people that have lots of problems, and they're bringing those problems with us. They're bringing drugs. They're bringing crime. They're rapists. And some, I assume, are good people."
Actually, it was quite a weekend for hate.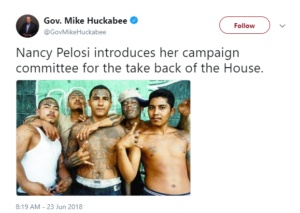 Sanders' father, the incredibly hypocritical former Arkansas Gov. Mike Huckabee, fired off a sickening tweet that showed a picture of gang members with the words, "Nancy Pelosi introduces her campaign committee for the take back of the House."
Huckabee was a Southern Baptist minister before entering politics. He parades his faith as both an appeal to voters with similar values and a dog whistle to their worst instincts, as we saw in that tweet.
It's up to God to give him final judgment on that tweet, but I'll say it is unhinged piety and represents a side of the Christian faith with which I am not familiar.
But hey, it's all politics, right?
That makes it OK, right?
There is very little going on right now in our national discourse that qualifies as OK.
Politicians have been making their case for as long as I can remember mostly by talking in platitudes about themselves while casting their election opponent as a spawn of Satan.
What's happening now is not just about downgrading a person from the other party anymore, it's about making your supporters hate whole groups of people that might have thought differently.
We see that in Adam Putnam's repeated references to "liberal elites" on the campaign trail. Students from Parkland have been targeted with outright lies, including a Photoshopped image that made the rounds of a student ripping up a copy of the U.S. Constitution.
Some conservative college students complain they have been targeted for ridicule and abuse by liberal professors. Liberals fire back that the President of the United States is an arrogant bully who started all this.
It goes on, and on, and on.
So where does it stop?
One person at a time, I think.
I imagine those migrants stuck at the U.S. border because the leader of the free world decided to play politics with their lives. Do people really believe those immigrants woke up one day and decided they would undertake a perilous journey so they could bring crime, drugs, and violence to this country?
BuzzFeed reported in late March that what it called a "large caravan" of would-be immigrants, mostly from Honduras, was making a monthlong journey through Mexico to the U.S. because they were running away from all the stuff Trump said immigrants were trying to bring here.
We don't think about that though, do we?
Nope. We just assume the worst and hide our best instincts.
So, the intensity of distrust grows on both sides to the point where someone can't even order dinner without being told to leave.
Time to pump the brakes, folks.