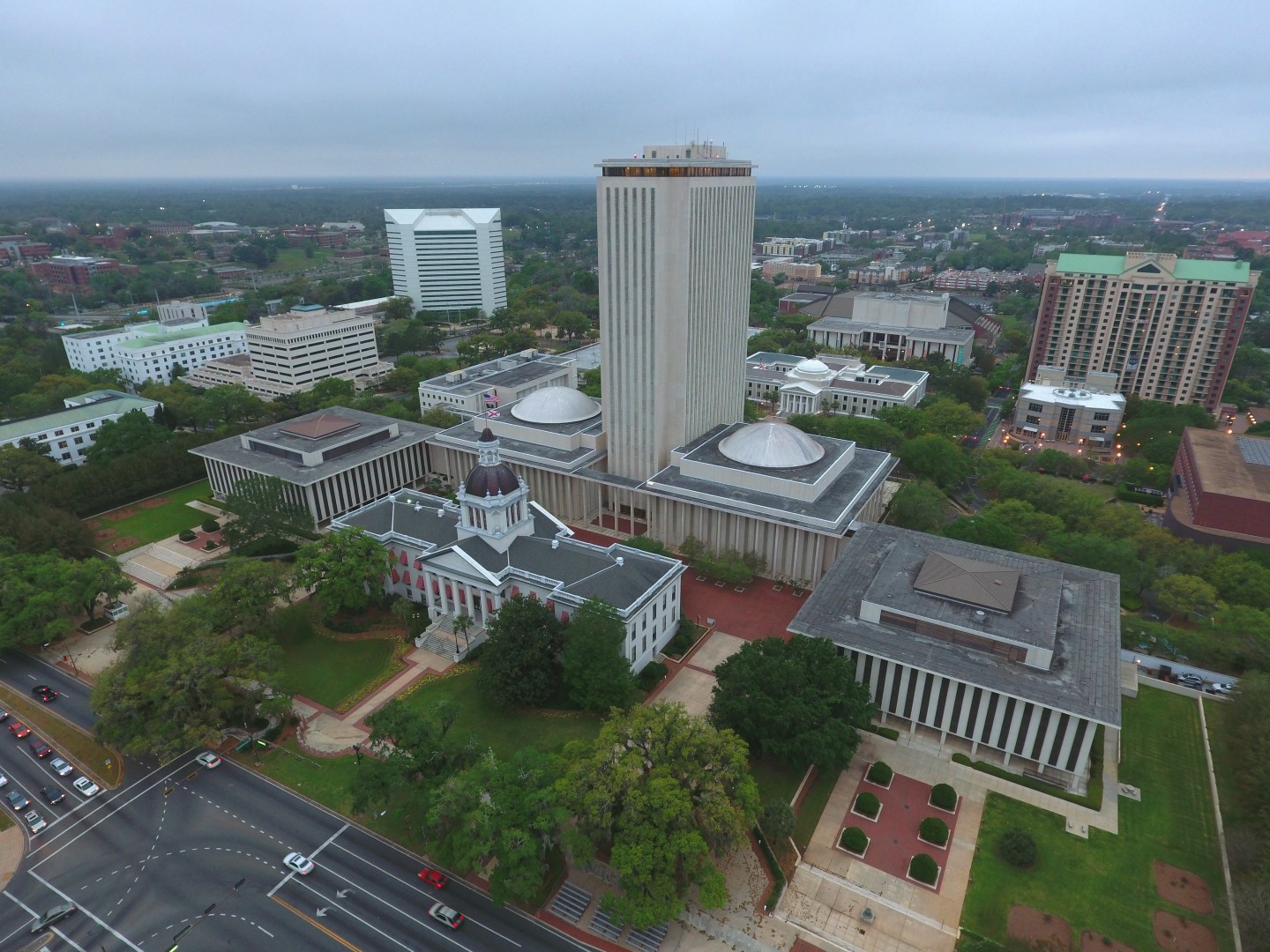 Sunburn — The morning read of what's hot in Florida politics.
By Peter Schorsch, Phil Ammann, Daniel McAuliffe, Jim Rosica, and Drew Wilson.
Might Adam Putnam have time on his side?
As was made clear via Twitter on Friday, Putnam's opponent for the Republican gubernatorial nomination, Ron DeSantis, has the full support of Donald Trump. As we have seen time and time again this election cycle, that seems to be the only factor that matters to GOP primary voters. Just look at what happened last week in South Carolina, where U.S. Rep. Mark Sanford was unseated by a challenger who was backed to the hilt by Trump.
So how can Putnam avoid the same fate?
First of all, he starts out the post-qualifying period with a healthy lead. Last Thursday, Fox News released results of a poll showing Putnam up 32-17 over DeSantis among likely GOP voters in the race. A recent poll from the pro-Putnam Florida Chamber of Commerce also has Putnam up big over DeSantis. So, for the sake of this argument, let's say Putnam is currently up ten points over DeSantis.
That lead would probably evaporate if Trump were to make DeSantis his pet project for the next two months, but is there any indication that will happen?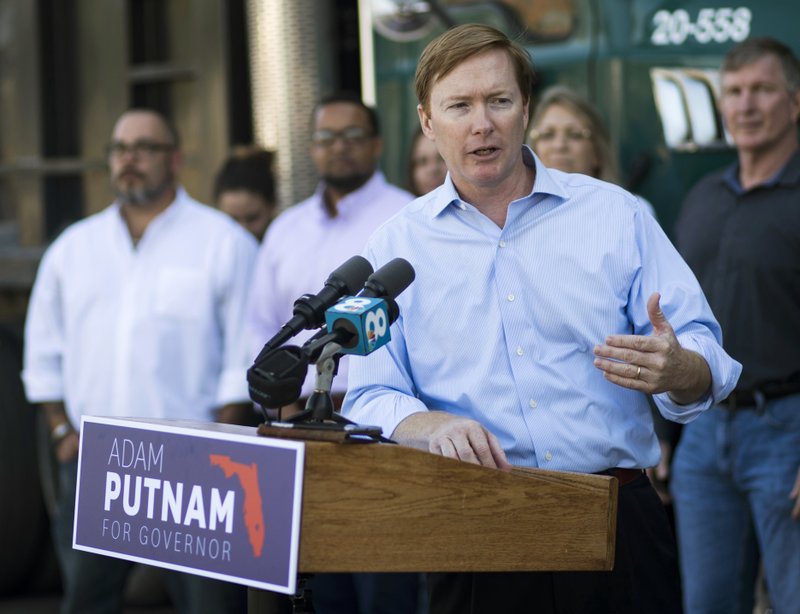 Ballots to overseas voters will start to be mailed July 23-24, with ballots to early voters going out ten days later. Elections in Florida are, for the most part, decided by those early voters.
So all Putnam really has to do is withstand a Trump onslaught for five or six weeks. Trump isn't barnstorming for DeSantis between now and the July Fourth holiday, so that kills almost two weeks off the calendar. It's those weeks between the holiday and before the kids go back to school when Putnam is most vulnerable.
The best way to minimize that vulnerability is to own the airwaves. Whatever Team Putnam was planning for a media buy in the dead of Summer should be increased by 25 percent. Blow out the afterburners to keep DeSantis from gaining ground while early voters are making their final decision.
The fear for Putnam's campaign is that Trump sets up shop in the Panhandle and Tampa Bay and holds more than one or two rallies for DeSantis. Or that he does something extraordinary — perhaps cuts TV ads — on DeSantis' behalf (a barrage of mail and robocalls from Trump are already baked in the cake.)
As for what DeSantis should be doing, it should be more of the same. Those grassroots rallies with U.S. Rep. Matt Gaetz throughout the Panhandle aren't drawing a lot of media coverage from POLITICO or the Times/Herald, but they're reaching the voters DeSantis needs to touch.
Were I DeSantis' campaign manager, I'd be doing what Brad Herold has been doing: conserving my money. But I'd also consider going through the motions of setting up a better statewide operation. Smartly spend $500K to hire some "volunteers" and open a few campaign offices. Print a few T-shirts and bumper stickers (has anyone even seen a DeSantis bumper sticker this election cycle?)
At least make it look like DeSantis has more than just the Trump card.
Then again, that may be the only card DeSantis needs to play.
"Trump: DeSantis has full endorsement for Florida Governor" via The Associated Press — Trump tweeted out his support for the Republican … saying that DeSantis is "strong on Borders, tough on Crime & big on Cutting Taxes." He added that the "brilliant young leader" will be a "great governor."
— SITUATIONAL AWARENESS —
—@SenBillNelson: On I-4. Traffic is bad. Again, I am officially calling on Gov. Scott to let us build high-speed rail. We would be riding at 180 mph between Orlando and Tampa right now had he not turned away $2.4 billion in 2011.
—@FLGovScott: Even more exciting news — the process has begun for a privately funded high-speed rail connection from Orlando to Tampa.
—@DWStweets: It's clear the Trump Administration is not doing nearly enough to reunite young children with their families. This is not a one-person job, and right now at the Homestead facility I visited today, they only have one person doing it. That's unacceptable. #FamiliesBelongTogether
—@RepLoisFrankel: I am horrified by what I have seen in this detention center. It is un-American to secure the border by separating mothers and fathers from their children. We have to reunite these families and do better to give them a humane living situation. What's happening is unacceptable.
—@Fineout: No-show Scott? The Republican Party of Florida will gather in Orlando next week for its Sunshine Summit. And the biggest Republican politician in the state probably won't be there. @ScottforFlorida campaign keeps saying that no final decision has been made. … but don't expect him
—@AGGancarski: What surprised me: the fierce, real grievance DeSantis has toward Putnam and that type. The "started from the bottom, now I'm here" narrative. This is going to be a dogfight. And the person who would win the street fight between them will win the primary.
—@CarlosGSmith: Write-in candidates are a joke. … and mostly a scam to disenfranchise voters on both sides. Both parties abuse the system which must be changed. I've got no dog in this hunt, it's just wrong.
—@JoseFelixDiaz: Fahrenheit 451 was a dark & compelling work of fiction that captured my imagination as a kid. HBO 's version vividly shows that dystopia is gradual and that books & free thought are the only antidote to the poisons of social media that have turned us against each other
— DAYS UNTIL — 
Florida GOP Sunshine Summit starts — 3; Democratic gubernatorial candidates debate in Fort Myers — 13; MLB All-Star Game — 22; Deadline for filing claim bills — 37; 'The Race for Governor' Republican gubernatorial debate — 37; 'The Race for Governor' Democratic gubernatorial debate in Miami — 38; Start of the U.S. Open — 63; Primary Election Day — 64; College Football opening weekend — 66; NFL season starts — 74; Future of Florida Forum — 93; 'Before You Vote' Florida U.S. Senate debate — 120; 'Before You Vote' Florida Governor debate — 121; General Election Day — 134; 'Hamilton' comes to the Straz Center — 234; 2019 Legislative Session starts — 253.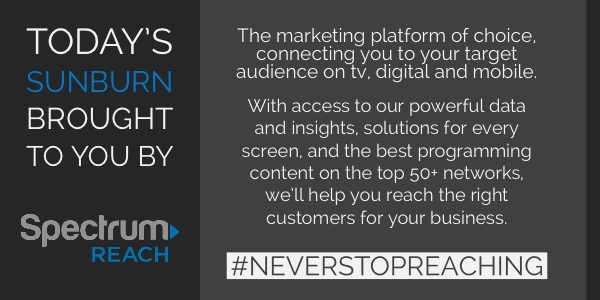 — TOP STORY —
"DeSantis attended convention with speakers who has suggested killing Muslims, demeaned women" via Ana Ceballos of the Naples Daily News — The David Horowitz Freedom Center, established by right-wing provocateur David Horowitz, picked up the $1,218 tab for the three-term congressman's two-night stay at a luxury beachfront hotel in Palm Beach last November, according to financial disclosure forms. DeSantis was invited to speak on national security issues. Horowitz has emerged as an influential conservative political figure and has publicly shared controversial views on race and immigration, once lamenting the national "melodrama of black victimization and white oppression." … "If blacks are oppressed in America, why isn't there a black exodus?" Horowitz wrote in a 1999 Salon article.
— EPILOGUE: QUALIFYING WEEK —
"25 state lawmakers re-elected without opposition" via Drew Wilson of Florida Politics — The noon Friday deadline to make the ballot for a state legislative seat has come and gone, and 25 incumbent lawmakers (and two fresh faces) have already punched their tickets to Tallahassee. … Of the 27 races that are now officially over, Republicans won a half-dozen. Most notable among that crowd is incoming House Speaker Jose Oliva … The other five GOP lawmakers skating into another term were Reps. Halsey Beshears, Travis Cummings, Brad Drake, Michael Grant and Sam Killebrew. The remaining 21 seats decided Friday went to Democrats, including incoming Senate Democratic Leader Audrey Gibson and Plantation Sen. Lauren Book along with Reps. Ramon Alexander, Loranne Ausley, Kamia Brown, John Cortes, Tracie Davis, Ben Diamond, Bobby DuBose, Joe Geller, Evan Jenne, Al Jacquet, Shevrin Jones, Kionne McGhee, Sharon Pritchett, Emily Slosberg, Richard Stark, Barbara Watson and Clovis Watson. … The other two candidates earning go-ahead victories weren't incumbents. Boynton Beach Democrat Joseph Casello will take over the House District 90 seat vacated by Lori Berman earlier this year … In House District 95, Lauderdale Lakes Democrat Anika Omphroy has beaten incumbent Democratic Rep. Barry Russell without lifting a finger. Russell did not qualify for re-election according to the Division of Elections even though he turned in paperwork as recently as 99:37 a.m. Friday.
"Florida Democrats say 'no GOP seat is safe' in 2018" via Drew Wilson of Florida Politics — A record number Democratic candidates qualified for state races this week, and the Florida Democratic Party said now it's time to prepare for the "Blue Wave." … "From the Gubernatorial race, to State House and Senate, to county commissioners and mayors, we have the most qualified, committed, and exciting group of candidates we have ever seen," said FDP Chair Terrie Rizzo. … Democrats plan to take the chamber back has been clear for months — flip Tampa Bay and field fresh, credible challengers in Gainesville-based SD 8, Lakeland-based SD 22 and Miami-Dade-based SD 36. Win five, win the Senate. … in 2018 the strategy in the lower chamber reflects a familiar adage: "You must be present to win." To that end, Democrats are fielding a candidate in over 100 districts, a marked increase from the 63 Democrats who took a shot in 2016. And it's not all quantity over quality.
—"Florida's wide-open election season is off and running" via Gary Fineout and Joe Reedy of The Associated Press
—"Democratic women ride wave of new candidates in Florida" via Steve Bousquet and David Smiley of the Miami Herald
"Rematch: Jim Waldman challenges Gary Farmer in SD 34" via Drew Wilson of Florida Politics — Two years after his last-place finish in the Democratic primary for Senate District 34, former Rep. Jim Waldman thinks voters are ready for a change. The Coconut Creek attorney got his paperwork in at the last-minute Friday to challenge incumbent Democratic Sen. Gary Farmer, and along with the surprise filing he sent out a compilation of gripes he has with Farmer after his first term in the Legislature, inviting "all voters who are fed up with Farmer's style of politics as usual" to back him in the Aug. 28 primary election. … "When Sen. Gary Farmer voted with the NRA against the most historic gun control bill ever to get to the floor of the Florida Senate, I began the decision-making process that has led to my qualifying today to run for Florida Senate District 34," Waldman said. "Gary Farmer lied to the residents of the district during his campaign that he was pro-gun control; however the truth is when it was time to stand up to the NRA, he stood with them." … Waldman's indignance over that one vote is understandable given the 2016 primary for SD 34. Farmer destroyed Waldman in that race — Waldman finished third behind a woefully underfunded Gwyn Clarke-Reed — largely due to Farmer's commitment to take on the NRA and his attacks on Waldman for making two pro-NRA votes through his eight years in the Florida House.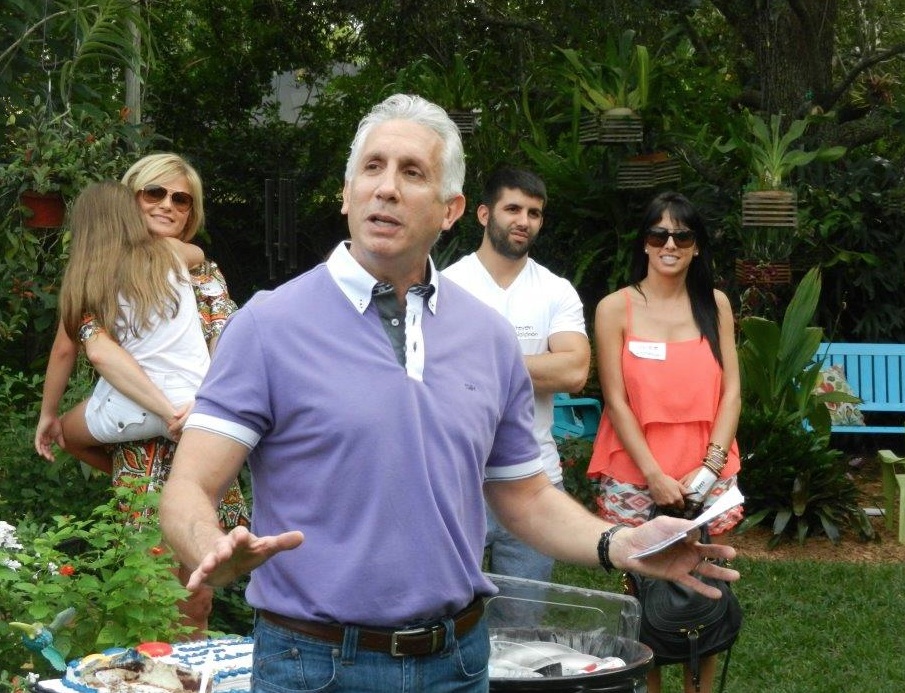 —"Lauren Book lone Florida Senator re-elected without opposition" via Ryan Nicol of Florida Politics
—"Northeast Broward is major 2018 Democrat vs. Republican battleground" via Anthony Man of the South Florida Sun-Sentinel
"New state legislator elected when incumbent fails to qualify" via Dan Sweeney of the South Florida Sun-Sentinel — Following the failure of state Rep. Barrington Russell to qualify for office, Anika Omphroy, who had faced a tough primary election against an incumbent state representative, won the election by default. With no Republican or independent candidates in the race, Omphroy is headed to Tallahassee without a vote being cast. The 39-year-old, at a Starbucks ordering a Mint Majesty Tea, screamed over the phone when she heard the news. "I'm super excited to be this position right now," she said, "but I keep thinking the system must have messed up. There must be a glitch." But there was not. It's unclear why Russell failed to qualify for re-election … He turned in part of his required paperwork, a sworn statement reading that one qualified to hold the seat, back in November. That's too early for it to count for qualifying; the sworn statement has to be more recent.
"David Rivera fails to qualify for state House run after giving $360k to campaign" via Ryan Nicol of Florida Politics – It appears former Republican U.S. David Rivera has failed to qualify in his run for House District 105 despite pouring in $360,000 into his own campaign. Rivera was one of four candidates slated to run for the open seat. The qualifying deadline for state House races was noon Friday. Rivera's campaign was sure to attract attention as he faced a civil lawsuit filed by the FEC last year over allegations he sent at least $69,000 secretly to the campaign of Justin Lamar Sternad. Sternad was allegedly posing as a straw candidate in the 2012 Democratic primary to help weaken Rivera's general election opponent for Florida's 25th Congressional District. Rivera would go on to lose that race.
— NOTES FROM THE CAMPAIGN TRAIL —
"CBS News poll: Rick Scott leads Bill Nelson by five points" via Anthony Salvanto, Jennifer De Pinto, Kabir Khanna and Fred Backus of CBS News — Scott has a five-point edge among Florida likely voters. Most Florida voters like the job Scott is doing as governor, he has a 61 percent approval rating among registered voters. In addition to strong support from his own party, most independents approve of the job he's doing (as do about a third of Democrats). Scott currently leads Nelson among independents. The two are effectively tied among Hispanics. As for the Trump factor, two-thirds of Republican voters in Florida would like their next senator to be someone who tries to support Trump as much he or she can, rather than a conservative who is independent of Trump. More Democrats are looking for their senator to be someone who opposes Trump as much as he or she can (46 percent in Florida), instead of a progressive who sometimes works with the president.
First DeSantis ad airs — The DeSantis campaign is out with its first ad part of a $12 million ad campaign to run through the Aug. 28 primary. The 30-second spot "Only DeSantis" closes with a mention of Trump's latest Twitter endorsement of the three-term North Florida congressman.
To view the ad, click on the image below:
Philip Levine airs new ad — The Miami Beach Democrat is launching a new $1 million ad buy focusing on health care, with a 30-second spot ("Remedy") where he promises to expand Medicaid and work to cover people with pre-existing conditions.
To view the video, click the image below:
Happening today — Democratic Attorney General candidate Sean Shaw of Tampa will hold a town-hall meeting about proposed constitutional amendments on the November ballot, 6 p.m., Children's Board of Hillsborough County, 1002 East Palm Ave., Tampa.
"Campaign sign turned 'flying disc' causes social media ruckus" via Jim Rosica and Drew Wilson of Florida Politics – Cocoa Mayor and House District 51 candidate Henry Parrish has posted a video on Facebook showing a supporter of his opponent pulling up and flinging a Parrish campaign sign. What's raising eyebrows is who did the tossing: Veteran lobbyist Guy Spearman, whose Spearman Management office is right next door. He supports Republican rival Tyler Sirois, executive director of Brevard-Seminole State Attorney Phil Archer's office, in the race to succeed termed-out GOP state Rep. Tom Goodson … Spearman told Florida Politics that Parrish is in the wrong. He "readily admits" to slinging Parrish's sign, saying it "was on my property. I'm sorry, but you can't put a political sign on my property without asking me." Parrish counters he had permission to place the sign and has filed a police report, saying he'll "stick with law and order."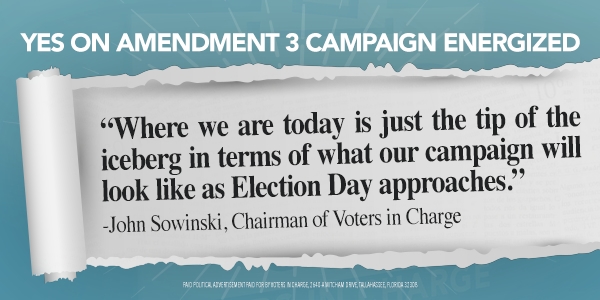 — TRUMP'S FLORIDA —
"Media gets look inside South Florida facility holding unaccompanied children" via the Miami Herald — A group of about 20 journalists from news organizations including the Miami Herald and el Nuevo Herald watched the immigrant children as the reporters were ushered through the Homestead Temporary Shelter for Unaccompanied Children, a facility under such tight control that Sen. Nelson, Rep. Debbie Wasserman Schultz and other government officials were turned away … After Nelson's visit, he said: "it's clear this administration is hiding something." Friday's guided, one-hour tour seemed to be an attempt to dispel this idea. Cellphones and audio or video recording equipment were prohibited — a "matter of security of privacy on minors in our shelters," said Mark Weber, a representative of the U.S. Department of Health and Human Services, which oversees the Homestead and other shelters. On Friday, the Homestead facility housed 1,179 migrant children between 13 and 17 years old, including 70 who had been separated from their families at the Mexican border, said program director Leslie Wood.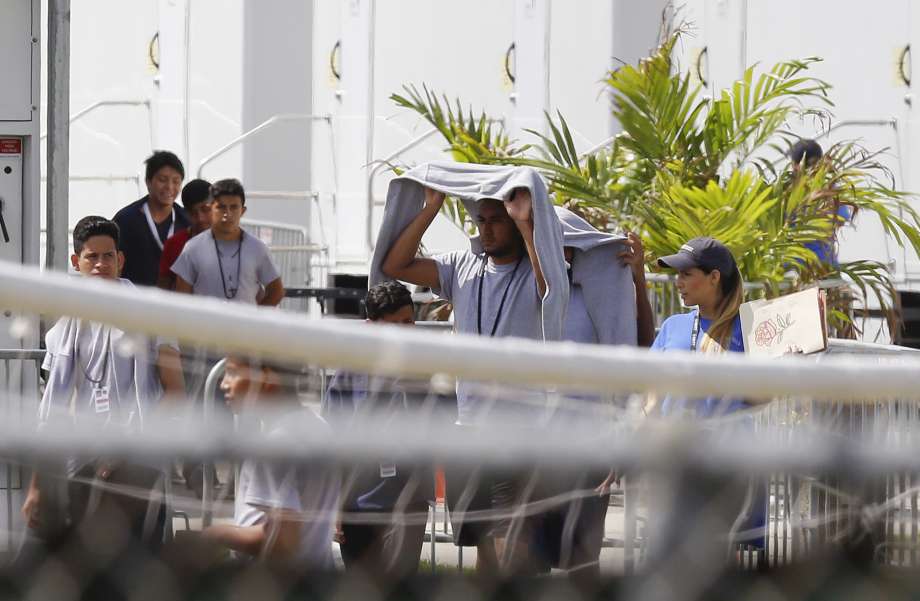 "Marco Rubio: 'Zero-tolerance' immigration is what Trump campaigned on" via Jennifer Hansler of CNN — "Whether you agree with him or not, to the extent that what he is doing now is consistent with what he promised he do if elected, I think people have to acknowledge that." … "I think you have to separate the politics from the public policymaking, and that's become increasingly hard," Rubio told David Axelrod on a televised edition of "The Axe Files." Rubio said immigration "may very well be a winning issue for a lot of people because there's real frustration," adding there's "always been an audience" for anti-immigrant sentiment.
"Pam Bondi confronted by protesters outside Mister Rogers movie" via Kirby Wilson and Steve Contorno of the Tampa Bay Times — A video of the confrontation, taken by progressive activist Timothy Heberlein of Organize Florida, shows several people shouting down Bondi as she leaves the theater escorted by law enforcement after seeing Won't You Be My Neighbor. "What would Mister Rogers think about you and your legacy in Florida? Taking away health insurance from people with pre-existing conditions, Pam Bondi!" Maria José Chapa, a labor organizer, can be heard yelling at Bondi in the video. "Shame on you!" "You're a horrible person!" another protester shouts.
Tweet, tweet:
Pam Bondi attempted to attend a screening of the Mister Rogers documentary a day after announcing her plan to end protections for health care consumers with pre-existing conditions. Here, via @timintampa, is what happened. pic.twitter.com/zMLrSayS8M

— Timothy Burke (@bubbaprog) June 23, 2018
— JAMMED UP —
Firearms manufacturers are having a hard time conducting business amid increasing opposition from corporate America.
From payment processing firms limiting transactions to large companies like Bank of America locking gun makers out of capital, the firearm industry has been targeted as other companies look to capitalize off or contribute to the anti-gun violence momentum that's followed several mass shootings in the U.S.
And now, reports Lisa Marie Pane for The Associated Press gun advocates could make a case against companies standing their ground against the Second Amendment.
In Georgia: One man made a legal argument against credit card companies who refused to process gun purchases. "But the state rejected it, saying that credit card processing is not considered a financial service under state law."
Applause: Of course, anti-gun violence advocates cheer companies who make decisions friendly to their cause. "Experts say it's a sign that the business world views wading into the gun debate as not at all risky — and, in fact, potentially beneficial to their brand."
What's next: The gun industry won't give up easily. "We may have to seek legislation to make sure it can't be done and that you can't discriminate against individuals from lawful exercise of a constitutional right," Larry Keane, senior vice president and legal counsel for the National Shooting Sports Foundation, told Marie Pane.
— STATEWIDE —
"Scott announces potential high-speed rail linking Tampa and Orlando" via Lawrence Mower, Caitlin Johnson and Steve Contorno of the Tampa Bay Times — Brightline, the high-speed railroad linking Miami and West Palm Beach with hopes of reaching Orlando, said it has put it in a bid to build track along Interstate 4, leasing land owned by the state and the Central Florida Expressway Authority. "As one of the nation's fastest-growing regions, Tampa Bay is a natural extension for Brightline," said Patrick Goddard, president and COO of Brightline, in a statement. "We are currently engaged in the (bidding) process, which is the first step needed to extend the system to the Tampa Bay region." Ostensibly, taxpayer dollars would not be used, sidestepping the reason why Scott struck down a similar rail proposal seven years ago.
This is b*llshit – "Father's Day protests draw swift responses at two Florida prisons" via Ben Conarck of the Florida Times-Union — Chad Harris was taken out of his cell and placed in administrative confinement on June 17, but not because of anything he did wrong. Officials at Martin Correctional Institution put him there because his mother, Geraldine Harriel, showed up at the prison to protest its living conditions. Prison staff also had trespass warnings issued to the protesters, including Harriel. She's now barred from returning to see her son. Harris, who is imprisoned on drug charges, is not set to be released until September 2020. Harriel, who lives in the same county where her son is imprisoned, drew the Department of Corrections' ire by associating with a group of protesters who have long roiled officials in Tallahassee — activists who advocate for abolishing prisons and who call their group the Campaign to Fight Toxic Prisons. In the last two years, those activists and others have ramped up their efforts to organize inmates to protest inside Florida's already-strained prisons. Their actions have been linked to September 2016 prison riots and an unprecedented statewide lockdown in August 2017, among other incidents. Corrections officials cited the group's history and said those who gathered outside Martin were attempting to "incite a riot" and calling for those inside the prison to burn it down. Protesters and an inmate at Martin called that characterization "ridiculous."
"Audit finds problems with state purchasing cards" via Christine Sexton of the News Service of Florida — The state auditor general found that between March 2016 and January 2017, the Florida Department of Health failed to timely cancel so-called state purchasing cards for 119 former employees who worked at the agency or county health departments. After a closer review of 20 of those records, auditors found that it took the state an average of 48 business days after employees left their jobs for the state to cancel the purchasing cards. One purchasing card was active for 114 business days after the employee left. Auditors also discovered ten charges, totaling $1,175, incurred on three employees' purchasing cards after they left their jobs but before the cards were canceled. The report noted that department management described the charges as "automatic" and said they were processed by department vendors. The audit was focused on the Children's Medical Services Managed Care Plan and the Bureau of Early Steps and Newborn Screening.
Gambling cruise operator exempted from clean water requirements – Victory Casino Cruises, operator of gambling cruises in Florida, got a 5-year reprieve by the Department of Environmental Protection from "water purity requirements." The department issued a final order last week exempting the company for its "Victory I Casino Vessel" out of Port Canaveral. Its petition asked for a rule variance because of the "a marine waste treatment system that produces sterile, clear, and odorless reuse water without generating solid waste, (which) eliminates the need to pump out or dump waste." "No public comment was received," the department noted.
"Ethics board member: Report shows top-down ethical ignorance at City Hall" via Jeff Schweers of the Tallahassee Democrat — The investigative report and audiotaped interviews produced as part of the state ethics investigation of former City Manager Rick Fernandez point to a top-down culture of easy ethics at City Hall, said key members of the city's independent ethics board. The records, released to the public after the State Commission on Ethics unanimously found probable cause that Fernandez misused his position to accept gifts, reveal a cozy relationship between city staffers, lobbyists and their clients. It shows an environment in which it was a common practice to attend Florida State games in the luxury skybox of a local lobbyist, rub elbows with celebrity chefs and chat with developers about their projects and what they need from the city. "I am really concerned because from the very top level of the city government there is demonstrated an absolute non-understanding of what the role of government is and what the role of ethics in government is," said Bill Hollimon, a local attorney and newest appointee to the city's Independent Ethics Board, during a recent ethics board meeting.
— SHORE WAR —
A new law regarding access to certain beaches already is making waves in some parts of Florida's shoreline.
In Santa Rosa Beach, reports Brendan Farrington for The Associated Press the local sheriff's office anticipates it will begin arresting people for trespassing on beaches starting July 1, when the new law takes effect. It's the only county where a current local ordinance doesn't mesh with the recently passed state law.
"We are required by law to treat the beach as if it's somebody's front yard," Walton County Sheriff Mike Adkinson told Farrington.
The law: Bill sponsor Rep. Katie Edwards-Walpole said the legislation was aimed at ending legal disputes between beachfront property owners and local governments.
Pros: Those happy with the possibility of having beachgoers arrested "want to enjoy their beach in peace, and they say their property values will be affected if anyone can take advantage of the space many paid millions to have to themselves."
Cons: "Beach access should be sacrosanct for all. The notion of a private beach is an oxymoron," one local told Farrington. "After this goes into effect, people can be physically removed from specific beaches, like bouncers at a bar, and to me that's despicable."

— OPINIONS —
"Johnny Boykins: Why would we start over with health care?" via Florida Politics — I admit there are problems with the Affordable Care Act (ACA). But we can't afford to start over, as some are suggesting with their health care proposals. Why would people support that and lose the health care they enjoy? Congress should be focusing on common-sense policies to cover the remaining 9 percent of Americans still worried about what will happen if they or their family member gets sick or goes to the hospital — not upending our health care system through sweeping, unrealistic and unattainable legislation. With the 2018 elections approaching, we must support candidates who prioritize pragmatic, patient-centered health care policies. We need leadership in Washington willing to work hard to preserve the current health coverage that millions enjoy and fix what isn't working to make health care accessible for all Americans.
"Joe Henderson: Sarah Sanders incident latest step into the abyss" via Florida Politics — It is wrong that Sanders was asked to leave the Red Hen restaurant over the weekend because the staff and owner don't like her politics and her presence made them feel uncomfortable. I disagree with almost everything she says and, especially, the man she represents in the White House press briefing room. Actually, it was quite a weekend for hate. Sanders' father, the incredibly hypocritical former Arkansas Gov. Mike Huckabee, fired off a sickening tweet that showed a picture of gang members with the words, "Nancy Pelosi introduces her campaign committee for the take back of the House." But hey, it's all politics, right? That makes it OK, right? There is very little going on right now in our national discourse that qualifies as OK. So where does it stop? One person at a time, I think. Time to pump the brakes, folks.
— MOVEMENTS —
"Personnel note: Trey Lytal becomes FJA President" via Florida Politics – As Lake H. "Trey" Lytal, III came of age, his father Lake Lytal, Jr. was rising in the ranks of the Academy of Florida Trial Lawyers (now the Florida Justice Association) and eventually became president of the group in 1994. After graduating from Florida State University and receiving his law degree from Stetson University, Trey Lytal became an attorney. He is managing partner with Lytal, Reiter, Smith, Ivey & Fronrath in West Palm Beach. During a ceremony at The Breakers Hotel in Palm Beach at FJA's Annual Convention, 47-year-old Lytal became president of the Florida Justice Association – sworn in by his father.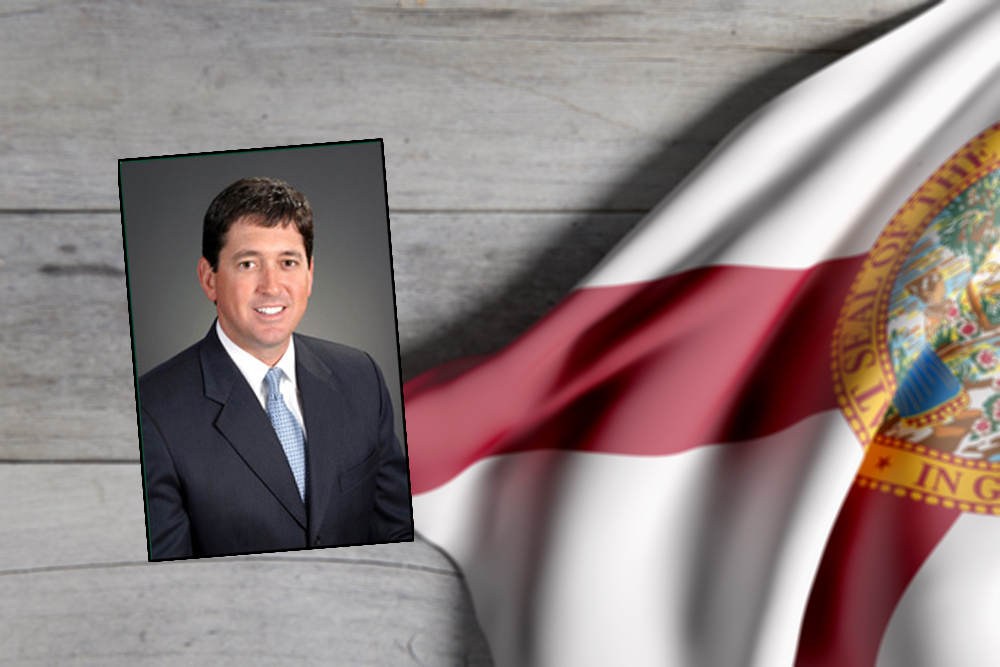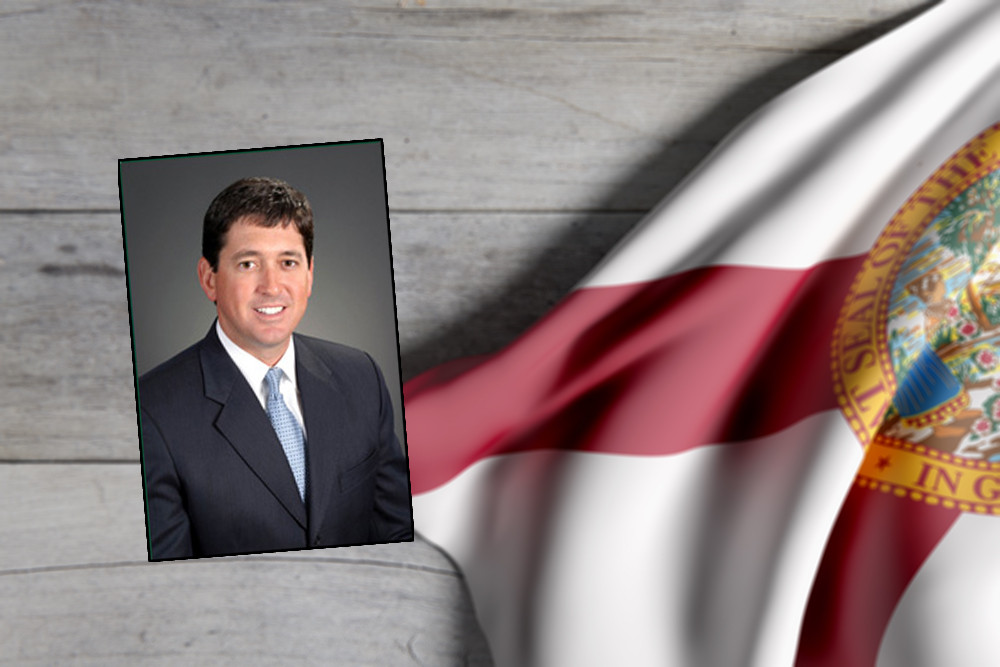 Personnel note: Marc Dunbar, Stronach Group part ways – Dunbar, the Tallahassee-based gaming lawyer and lobbyist, no longer will represent Canada's The Stronach Group, operator of Hallandale Beach's Gulfstream Park racetrack and casino, and North America's largest thoroughbred horse-racing company. Dunbar said he withdrew his lobbying registration for the group on Friday. The parting was mutual, he added. "I am eternally grateful to (Stronach Group founder) Frank Stronach for the opportunity he gave me and wish him nothing but the best," Dunbar said in a phone interview. Dunbar said he first started representing Stronach in 1999. This summer, he is acting as executive vice president and general counsel to another client — Baha Mar, an integrated casino-resort in Nassau, Bahamas. Dunbar will return this fall to the Jones Walker law firm in Tallahassee, where he remains a partner.
"Personnel note: Ben Gibson joins Shutts & Bowen" via Florida Politics – Ben Gibson, a former lawyer to Gov. Scott, has joined Shutts & Bowen as a partner in its Business Litigation Practice Group in the Tallahassee office, the firm announced Friday. His statewide practice focuses on government, political, and corporate clients, involving government affairs, appellate, litigation and administrative matters. Micky Grindstaff, Shutts' managing partner, said Gibson "brings a wealth of Florida executive, legislative and political experience to Shutts." Gibson served as Deputy General Counsel and Assistant General Counsel to Scott for nearly five years.
New and renewed lobbying registrations
Brian Ballard, Brady Benford, Brad Burleson, Chris Dorworth, Stephanie Grutman Zauder, Ballard Partners: Uber Technologies and Affiliates
Laura Boehmer, Seth McKeel, Sydney Ridley, David Shepp, Southern Strategy Group: Pinellas County Board of County Commissioners
Don DeLoach, DDGov Consulting: Precision Contracting Services
Megan Fay, Capital City Consulting: Renaissance Learning
Nick Iarossi, Andrew Ketchel, Dean Izzo, Capital City Consulting: Brandt Information Services
Timothy Parson, Liberty Partners of Tallahassee: Jobs for Florida's Graduates
David Reiner: Quest Diagnostics Incorporated
Meredith Woodrum Snowden, Leath Consulting: Florida Workers' Compensation Joint Underwriting Association
— ALOE —
What Matt Dixon is reading –—"Papa John's withdraws request for warmer pizza sauce" via Jim Rosica of Florida Politics – The take-out and pizza delivery restaurant chain has told state health regulators 'never mind' on its request to store its pizza sauce at higher temperatures. A "closing order" from the Department of Health shows the company withdrew its petition for a variance from the state's "safe temperature" refrigeration standard of "41 degrees Fahrenheit or below." The variance would have permitted Papa John's sauce to be kept "equal to or less than 85 degrees" for up to 10 hours.
Happy birthday belatedly to our friend Blake Dowling, Constitution Revision Commission member Rich Newsome, state Rep. Bryan Avila and Tara Price.