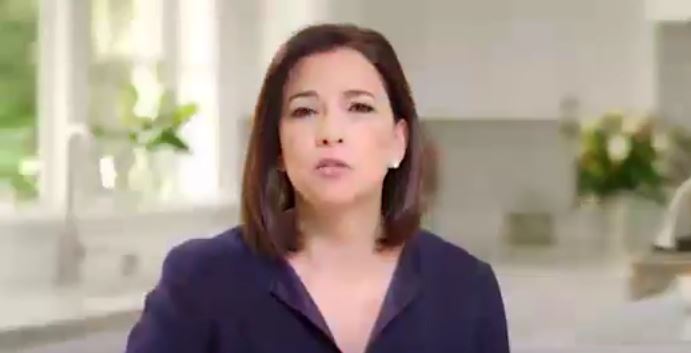 A new ad from Democratic congressional candidate Matt Haggman is once again going after the Donald Trump administration over its immigration policies.
This time, however, Haggman is using his wife Danet Linares, whose family migrated from Cuba through the Freedom Tower.
In the ad, which is set to air on English TV stations, Linares speaks in Spanish critiquing Trump's now-reversed policy to separate migrant children from their families when the parents have been charged with entering the country illegally.
Linares says, "My parents arrived from Cuba on the Freedom Flights. My family is everything to me. Trump is destroying families. In Congress, my husband Matt will do everything possible to eliminate ICE." The ad will run with English subtitles.
Haggman, who is running in Florida's 27th Congressional District, recently called for the abolishment of ICE in light of Trump's push for harsher immigration enforcement. He continued those calls in a statement on the ad's release.
"ICE needs to be disbanded and Trump's hateful rhetoric needs to be rejected," said Haggman. "This bilingual ad drives home the point that every community in South Florida has a stake in this election."
He argues abolishing ICE is just one piece of the puzzle in solving the country's immigration problems.
"I believe in the need for comprehensive immigration reform — including a pathway to citizenship, permanent solutions for DACA and TPS recipients, and a streamlined visa process. Abolishing ICE must be a part of that larger picture. Our goal must be to create an immigration system that treats immigrants as human beings and renders ICE unnecessary."
Haggman also highlighted his wife's motivations for speaking out against Trump, noting her family's history.
"My wife Danet's family came from Cuba through the Freedom Tower in 1966, fleeing the tyranny of the Castros and looking for a better life. They found a country that welcomed them with open arms and gave them a shot.
"That's the America we need to get back to being."