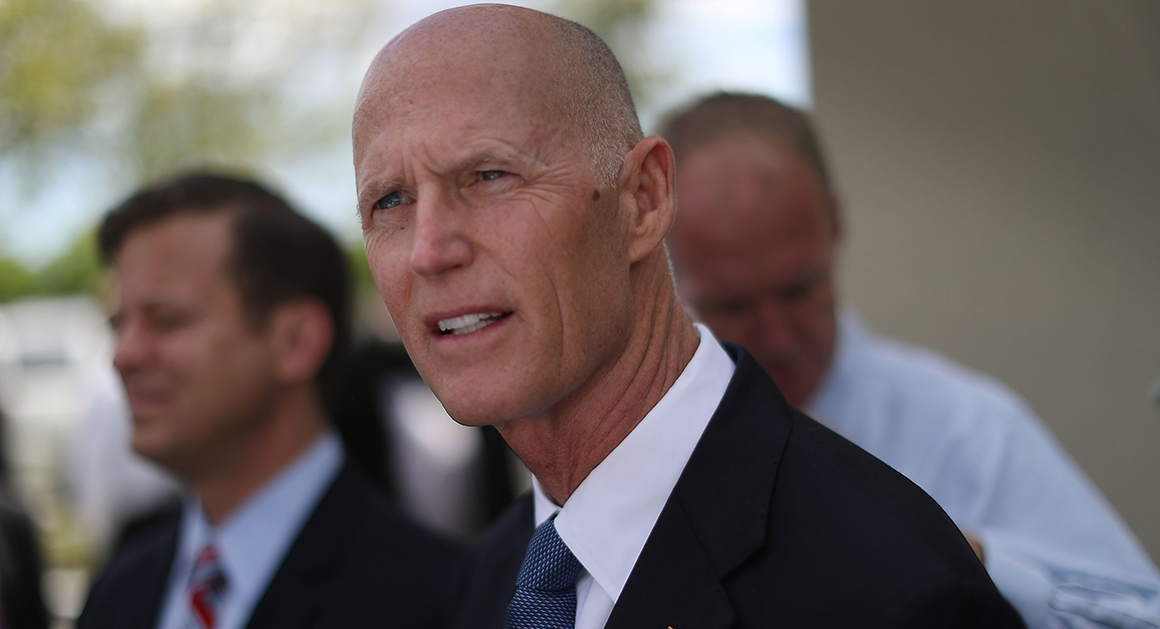 Gov. Rick Scott pulled in some serious cash for his Senate bid last month according to newly filed finance reports for the National Republican Senatorial Committee, a fundraising arm supporting Republican campaigns for the U.S. Senate.
The NRSC pulled in $5.4 million last month according to its June filing, and a dive into its report shows $670,000 of that cash was earmarked for the Rick Scott Victory Fund, a political committee supporting Scott's 2018 campaign against incumbent Democratic Sen. Bill Nelson.
Campaign finance limits won't allow all those funds to be transferred over to Scott's political committee — individuals can give up to $33,900 a year to party-affiliated committees, but committees are limited in how much of that cash can be contributed to a specific committee or campaign.
While Scott's campaign won't get full control over those dollars, the committee is expected to use the jointly raised funds on the Florida race, which is one of a handful of races where Republicans have a shot at knocking off an incumbent Democratic Senator.
In all, the NRSC received 31 contributions last month, attributed to the joint fundraising agreement with the Rick Scott Victory Fund. Of those, 13 were for the $33,900 max.
Hitting the high mark were UF Board of Trustees Chair James Heavener and his wife, Christie; Marblehead, MA, retirees Stephen and Frances Lockwood; retired oilman Thomas O'Malley and wife, Mary Alice, who live in West Palm Beach; Tampa Bay Lightning owner and real estate developer Jeff Vinik and his wife, Mary Penny; advertising exec Jordan Zimmerman and his wife, Terry; and GEO Group founder George Zoley and his wife, Donna.
The only max donor who was not part of a couple was retired Boca Raton businessman and philanthropist John G. Rangos, Sr. The remaining 18 contributions marked for the Rick Scott Victory Fund ranged from $1,700 to $25,000, for a total of $671,800.
Scott entered the Senate race in April, so his first campaign finance report for his official campaign account is due to the Federal Elections Commission on July 15. The report is expected to be gargantuan — in late April, the campaign said it had already raised more than $3 million, matching Nelson's haul for the entire first quarter in just three weeks.
The campaign has also announced more than $10 million in TV and digital ad buys over the past 10 weeks, including a $2.2 million buy at the end of May.