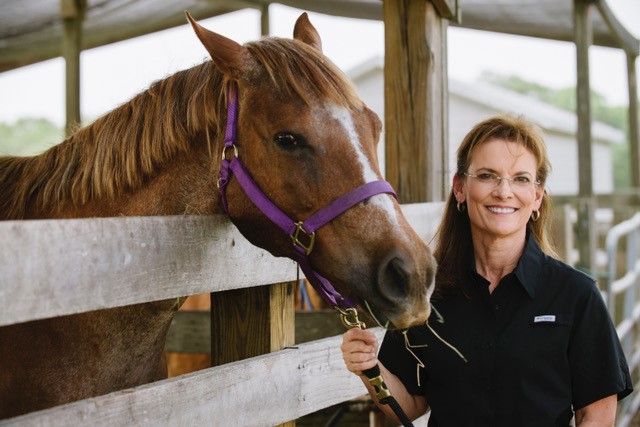 Agriculture Commissioner candidate Denise Grimsley added a trio of endorsements Tuesday from past chairs of the Republican Party of Florida.
Lining up behind the Sebring Senator were former Chairman Al Cardenas, Chairwomen Carole Jean Jordan and Leslie Dougher, as well as Wendy Bitner Rodin, wife of deceased former Chairman Dave Bitner.
"Denise knows agriculture better than anyone and has a battle-tested conservative record," said Dougher, the immediate past chair of RPOF. "I'm proud to support her. I know she will be a strong nominee for our Republican ticket this November."
"I am proud to endorse Denise Grimsley," said Jordan, who also served as Florida's National Committeewoman to the Republican National Committee. "There is no one better to take over for Adam Putnam than Denise Grimsley. She is a conservative Republican who can hit the ground running on Day One."
Cardenas said Grimsley, who has been in the Legislature since 2004, is "a tireless grassroots Republican and has served our party's conservative vision well. She knows agriculture and she will be an effective voice for Floridians." Bitner added that Grimsley "is the conservative leader Florida needs. Denise is a strong Republican woman and I believe she will serve our state well."
Grimsley, a nurse by trade, built her agribusiness credentials running her family's citrus and cattle operations. She is one of four Republicans vying to succeed Putnam, who is term-limited and seeking the Republican nomination for Governor.
Among her previously announced endorsements is a nod from the Florida Professional Firefighters, 18 Republican county sheriffs, as well as incoming Senate President Bill Galvano and Senate Majority Leader Wilton Simpson.
"As a former county chairman and state committeewoman who served Hardee and Highlands Counties in the 1990s and 2000s, I am honored to receive the endorsement from so many tremendous RPOF leaders who have exceptional conservative credentials and embody the Republican Party they have tirelessly served," Grimsley said. "I share their strong conservative convictions and principles, and I look forward to being elected Florida's next Commissioner of Agriculture, so we can keep this key cabinet post Republican."
Grimsley faces Lehigh Acres Rep. Matt Caldwell, retired U.S. Army Col. Mike McCalister and former Winter Haven Rep. Baxter Troutman in the Republican primary. Caldwell and Grimsley are running neck-and-neck in fundraising, while Troutman has been heavily reliant on self-funding and McCalister has yet to show a competitive finance report.
Also running are Democrats Nikki Fried, Jeff Porter and David Walker. Porter and Walker have so far fizzled on the fundraising trail, while Fried, a lobbyist has focused on expanding access to marijuana, entered the race this month and has not yet turned in her first campaign finance report.
The primary election is Aug. 28.