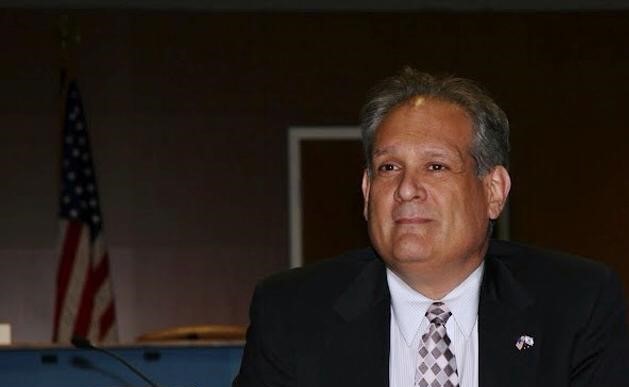 Palm Beach County Commissioner Steven Abrams on Friday endorsed former Boca Raton City Council Member Robert Weinroth to succeed him in the two-way race to take over his District 4 seat.
"Robert Weinroth has worked collaboratively in a bipartisan way to put the needs of the community first," said Abrams, who is also a former mayor of Boca Raton.
"He has served on county boards dealing with transportation issues, where we have worked together, and he has taken a results-focused approach. He is well-prepared to effectively serve the district at the county level."
Though Weinroth, a Democrat, has already landed some major backers, such as U.S. Reps. Ted Deutch and Lois Frankel, his campaign said Abrams' endorsement was a "game changer" — the veteran pol is one of two Republicans on the panel and his endorsement went to Weinroth over his GOP opponent, Billy Vale.
"Commissioner Abrams has represented the city of Boca Raton and Palm Beach County with honor and dignity for three decades and his leadership has improved our quality of life on every level," Weinroth said. "Steven is a good friend, I look forward to picking up where he is leaving off."
Weinroth was first elected to the Boca Raton City Council in 2014 and served as Deputy Mayor in 2015.  He and his wife, Pam, have lived in Boca Raton for over 20 years.
Through June 22, Weinroth had raised over $130,000 for his campaign and has more than $105,000 banked. Vale has not yet uploaded his mid-June report, but had raised about $5,500 as of May 31 and, including loans, had $5,657 in the bank.
Vale, a pharmaceutical sales rep, became the only Republican contender for the seat after Christina Morrison abruptly backed out of the race, saying she "didn't see a clear trajectory to winning."
Boca Raton Mayor Susan Haynie was also a candidate until she withdrew following her arrest on four charges, including official misconduct and corrupt misuse of office.