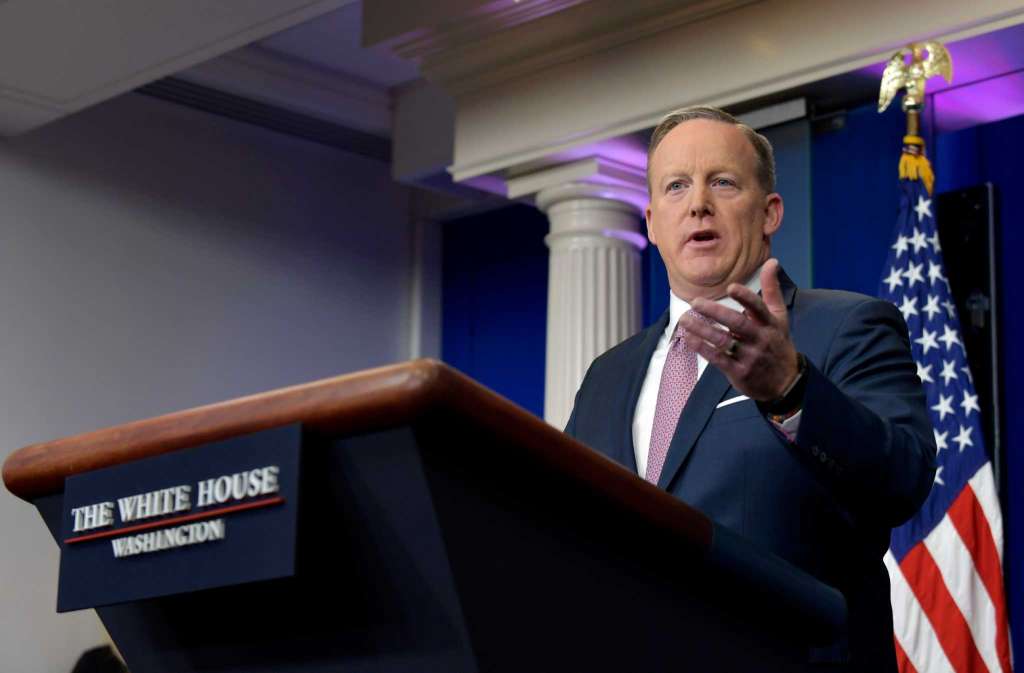 Former White House Press Secretary Sean Spicer is set to visit the Sunshine State as part of his new book tour.
Spicer's book, "The Briefing: Politics, the Press, and the President," is set for release later this month. That will kick off a countrywide tour for Spicer, which will make two stops here in Florida.
Spicer is scheduled to hold a book signing in The Villages on August 9 at the Barnes & Noble in Lake Sumter Market Square. Then, on August 10, Spicer will sit down in West Palm Beach at the Forum Club of the Palm Beaches.
After serving on then-candidate Donald Trump's 2016 campaign team, Spicer was appointed to the press secretary position. He lasted just seven months on the job before resigning in part due to the appointment of Anthony Scaramucci as White House communications director. Scaramucci was then ousted less than two weeks later.
According to media reports, the relationship between Trump and Spicer was often rocky throughout his tenure as press secretary.
Spicer's relationship with the media didn't fare much better after the relationship kicked off with a testy briefing regarding Trump's inauguration crowd size. Spicer has since said he regrets those comments.
The new book is set to detail Spicer's time as press secretary, "shedding new light on the headline-grabbing controversies of the Trump administration's first year," according to a release promoting the tour.
"The Briefing" will be released on July 24.