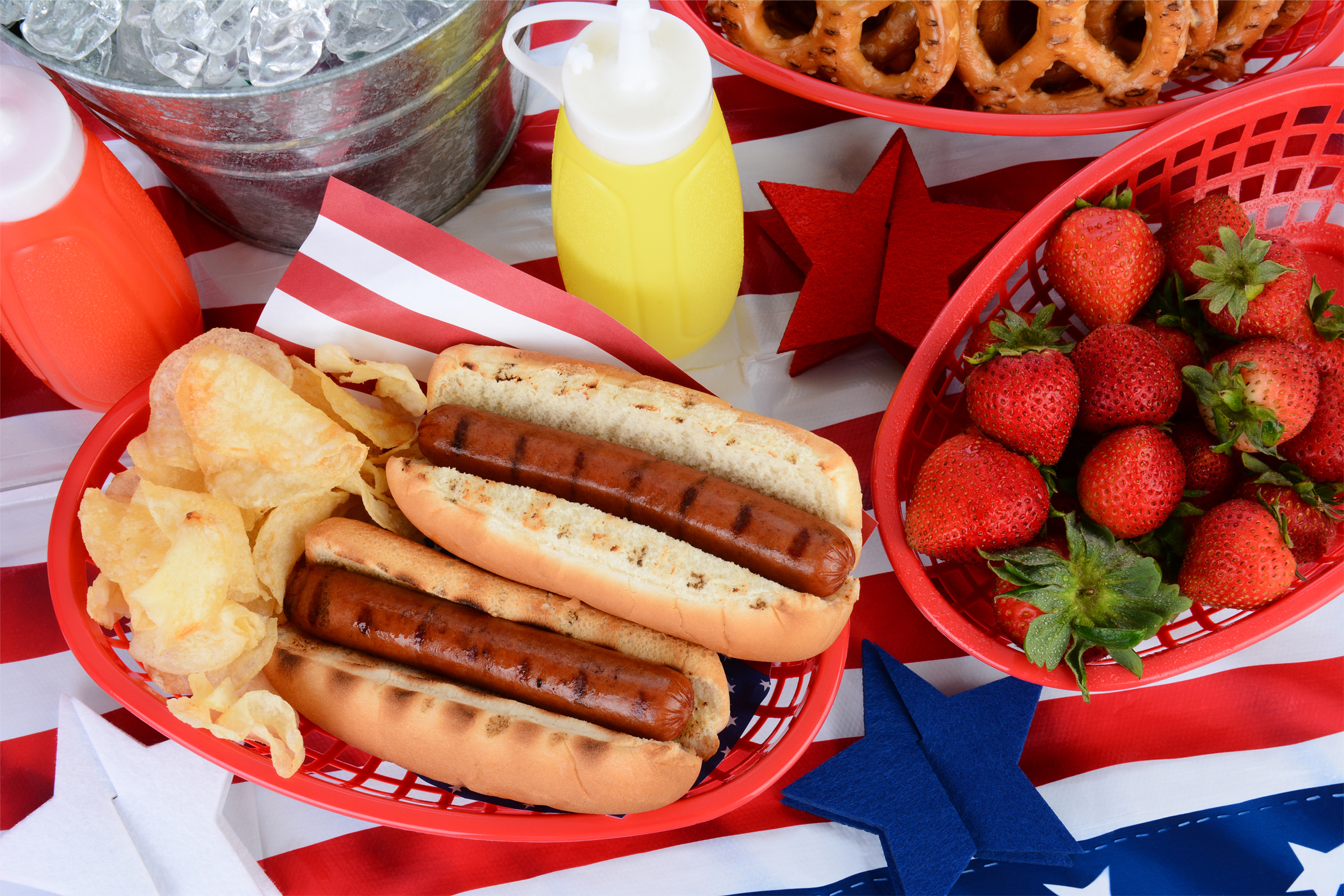 A midweek Independence Day and higher gas prices will keep consumers from hitting all-time spending highs, but retailers say there's still plenty of money to be made on the Fourth of July.
A new survey from the National Retail Federation found that consumers will spend an estimated $6.9 billion on food as they celebrate the 241st anniversary of the signing of the Declaration of Independence. That's a slight dip from the $7.1 billion consumers shelled out last year when the holiday fell on a Tuesday.
Though fewer consumers are able to hit up a party this year, NRF President and CEO Matthew Shay said: "those who are celebrating by attending or hosting a cookout or picnic, are actually spending more, and retailers will be ready with red-white-and-blue decorations, apparel and food."
Florida Retail Federation President/CEO R. Scott Shalleyechoed Shay, adding that the dip will be less perceptible in the Sunshine State.
"The Wednesday timing of Fourth of July will, unfortunately, mute some of the parties and festivities that typically surround this holiday, but total spending on food will remain near record levels, which is great news for Florida retailers," he said. "Florida historically follows or exceeds the national estimates, and with our economy strong and consumer confidence high, this should still be a fruitful holiday for retailers."
In all, 216 million Americans plan to celebrate, with an average spend of $75.35 each. That continues the trend of spending increases. The average consumer spent $73.42 last year, $71.34 in 2016 and $71.23 in 2015.
According to the survey, a good old-fashioned cookout remains the most popular way to celebrate, with 62 percent saying that's how they plan to party down. Fireworks — whether launching them or watching them — are in the cards for nearly half of celebrants, while one in seven plans to watch a parade.
About 31 million consumers will get away for the holiday, which is down from 33 million last year. A quarter of respondents said their travel plans were stalled, or at least affected, by the rise in gas prices.
Though NRF's survey didn't predict spending on other Fourth of July gear, such as flags, clothing and fireworks, it did suss out that about a quarter of celebrants are in the market for something red, white and blue.
The survey found that three in five consumers already own an American flag, half already have patriotic wearables, and two in five already have decorations. While only a quarter plan to make some patriotic purchases, a whopping 44 percent of 18- to 24-year-olds are looking to build their own collection USA garb and gear.
The survey of 7,199 consumers was conducted June 5-13 and has a margin of error of plus or minus 1.2 percentage points.