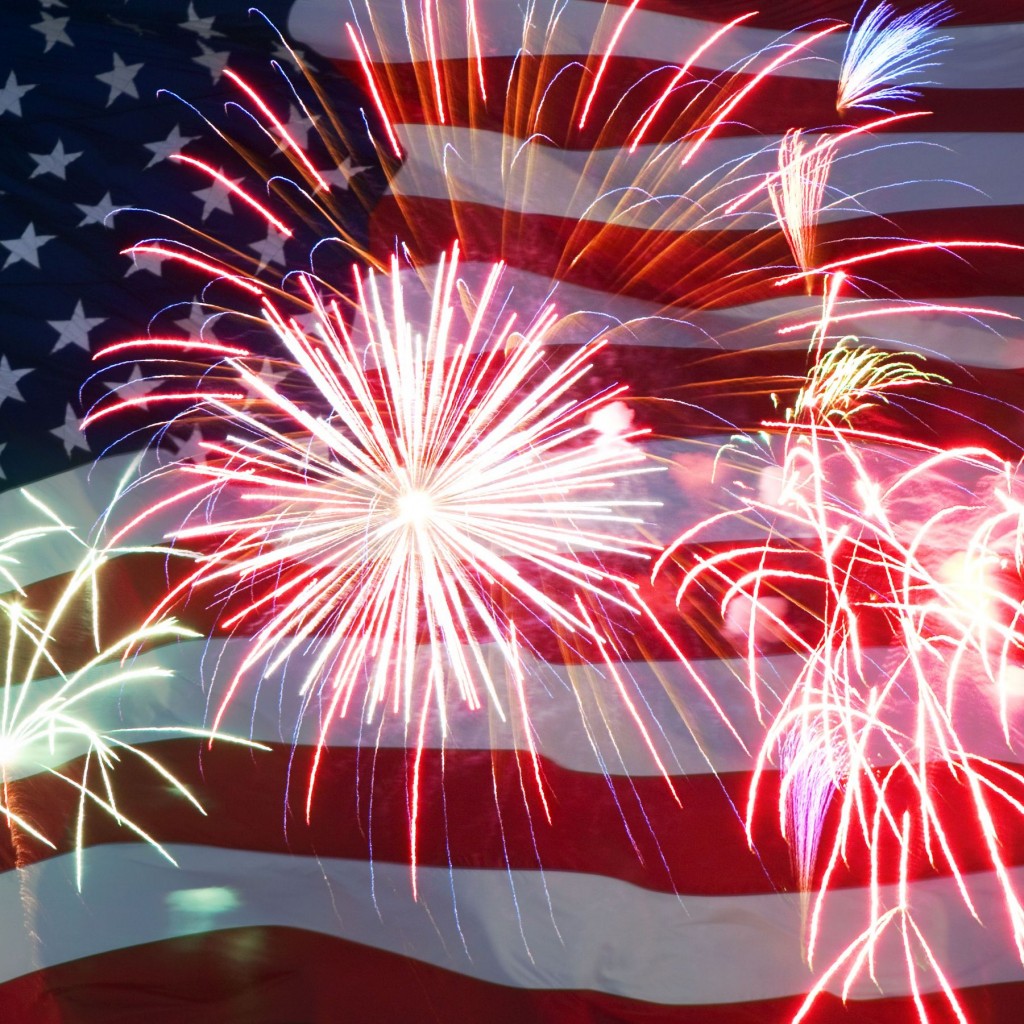 Whether it's lighting up the grill or some bottle rockets, Floridians are expected to bring some weekend flair to a mid-week Fourth of July.
AAA – The Auto Club Group forecasts a record-breaking 46.9 million Americans will hit the road between Tuesday and Sunday to celebrate Independence Day, and Orlando once again tops the list of domestic travel destinations. That's despite gas prices hitting highest point for Fourth in four years.
With all those people hitting the highway, AAA expects to lend a helping hand to more than 362,000 motorists. The company knows exactly what to do when the family truckster stalls out on I-75, but when their priorities within the Capital Circle need a jump they turn to in-house lobbyist Karen Morgan and the team at Southern Strategy Group.
Of course, one could avoid car trouble and high gas prices by booking a flight. Depending on how many dependents are being carted along, those taking to the skies might actually save some cash, too —the cost of a round-trip ticket along the top-40 domestic routes is at a five-year low for the Fourth of July week.
Whether it's a legacy carrier such as American or Delta or a younger brand such as JetBlue or Southwest, those round-trip tickets will cost $171 apiece on average.
American Airlines has Mike Corcoran, Jeff Johnston, Anita Berry, Matt Blair, and Amanda Stewart with Corcoran & Johnston retained with in-house advocate Dawn White in the jump seat. Delta Air Lines also has a first-class roster, with Nick Iarossi, Justin Day, Andrew Ketchel, Ron LaFace, Dan Newman and Chris Schoonover of Capital City Consulting fighting for them.
The legacy airlines aren't the only ones hiring the bigwigs.
Southwest Airlines has hired Bill Rubin, Melissa Akeson, Christopher Finkbeiner, and Heather Turnbull with The Rubin Group and Bo Rivard with Harrison Rivard Ducan Buzzett Chtd. to work with Sherri Hull, its in-house lobbyist. JetBlue has the team of Al Cardenas, Slater Bayliss, Sarah Busk, Chris Chaney and Stephen Shiver with The Advocacy Group at Cardenas Partners on its side.
When it comes to booking those flights, Expedia can help travelers save a few bucks — that's probably why it's one of the top-200 most visited sites worldwide. When the travel booking site needs some help in Florida, it turns to Jennifer Green, Melanie Bostick and Timothy Parson of Liberty Partners of Tallahassee.
With all the talk of travel, it's easy to forget the best part of Independence Day celebrations: The food.
The National Retail Federation says Americans will spend $6.9 billion on everything from hot dogs and hamburgers to briskets and ribs for their Fourth of July cookouts.
Whether you're looking to roll out the grill or fire up the smoker, it's likely a trip to Publix is in order. And much to the delight of procrastinators all over the Sunshine State, the grocery chain will keep the lights on all day Wednesday for those last-second purchases.
When the Florida-based chain needs a hand in Tallahassee, it turns to Charlie Dudley, Jorge Chamizo, and Teye Reeves with Floridian Partners. The threesome works in-house lobbyist Thomas Culligan to advocate for the chain in the capital city.
There's nothing quite as disappointing as getting all those burgers patted out and realizing the grill won't start, so don't forget to give that propane tank a try before heading to the store. The abundant fuel is also available at Publix, of course, not to mention service stations, warehouse stores and numerous propane retailers. It's used for quite a bit more than grilling, too.
Educating users and advancing the industry's cause is The Florida Propane Gas Association, and when it needs some help in Tallahassee it turns to Barry Dale Calhoun of Calhoun Management & Consulting.
With the summer heat, it'd be nice to have something cold to drink while monitoring that barbecue. It's a safe bet Florida Distillers' team of Ron Book and Kelly Mallette will be able to give you a tip about their favorite tipple.
While food and booze are key ingredients to a successful Independence Day bash, no Fourth of July celebration would be complete with a patriotic display; and we're not talking about the U.S. Navy Blue Angels — although the Blue Angels are scheduled to participate in the popular Pensacola Beach Air Show on July 14.
No we're talking about fireworks.
Cities and counties across the state offer free fireworks displays to celebrate Independence Day. Some will be beach side; others will be held at parks or town centers. And some fireworks will be shot off from your neighbor's backyard.
Lawmakers have tried to legalize some types fireworks for recreational use, but haven't made much headway. That hasn't stopped fireworks distributors from reaching out to state lawmakers about change. Nor has it stopped them from selling fireworks thanks to a 62-year-old loophole in the law that allows "fireworks … to be used solely and exclusively in frightening birds from agricultural works and fish hatcheries."
And lest we forget the real reason for the holiday — to celebrate freedom and independence — let's tip our hat to some of the organizations that work to protect Floridians' freedoms.
In 2015, the state passed the All American Flag Act, which required all new flags flown by cities, counties and the state to be made in the United States. The move was likely backed by the Flag Manufacturers Association of America, which represents the leading flag manufactures in the United States.
The Flag Manufactures Association of America established a "Made in the U.S.A" certification program and continues to push for legislation that encourages people and governments to purchase flags made in the U.S.A.
Defense contractors like Lockheed Martin and Northrop Grumman are doing their part to keep Floridians safe, and investing heavily in the state.
Lockheed Martin has once again enlisted Michael Huey, Jessica Love, Todd Steibly and D. Ty Jackson with GrayRobinson to fight for its interests in the capital city; while Northrop Grumman has hired Jerry Sansom with Dixie Sansom Consulting to work with in-house lobbyist Rick Kendust.
When it comes to the freedom of the press, the Florida Press Association looks to Kimberly Case with Holland & Knight and Steven Uhlfelder with Uhlfelder & Associates to work with President Dean Ridings when it needs help fighting for its rights.
And don't forget to thank Barbara Petersen with the First Amendment Foundation and William Bunkley with the Florida Ethics and Religion Liberty Commission for their continued work to fight for the freedom of speech, press and religion.