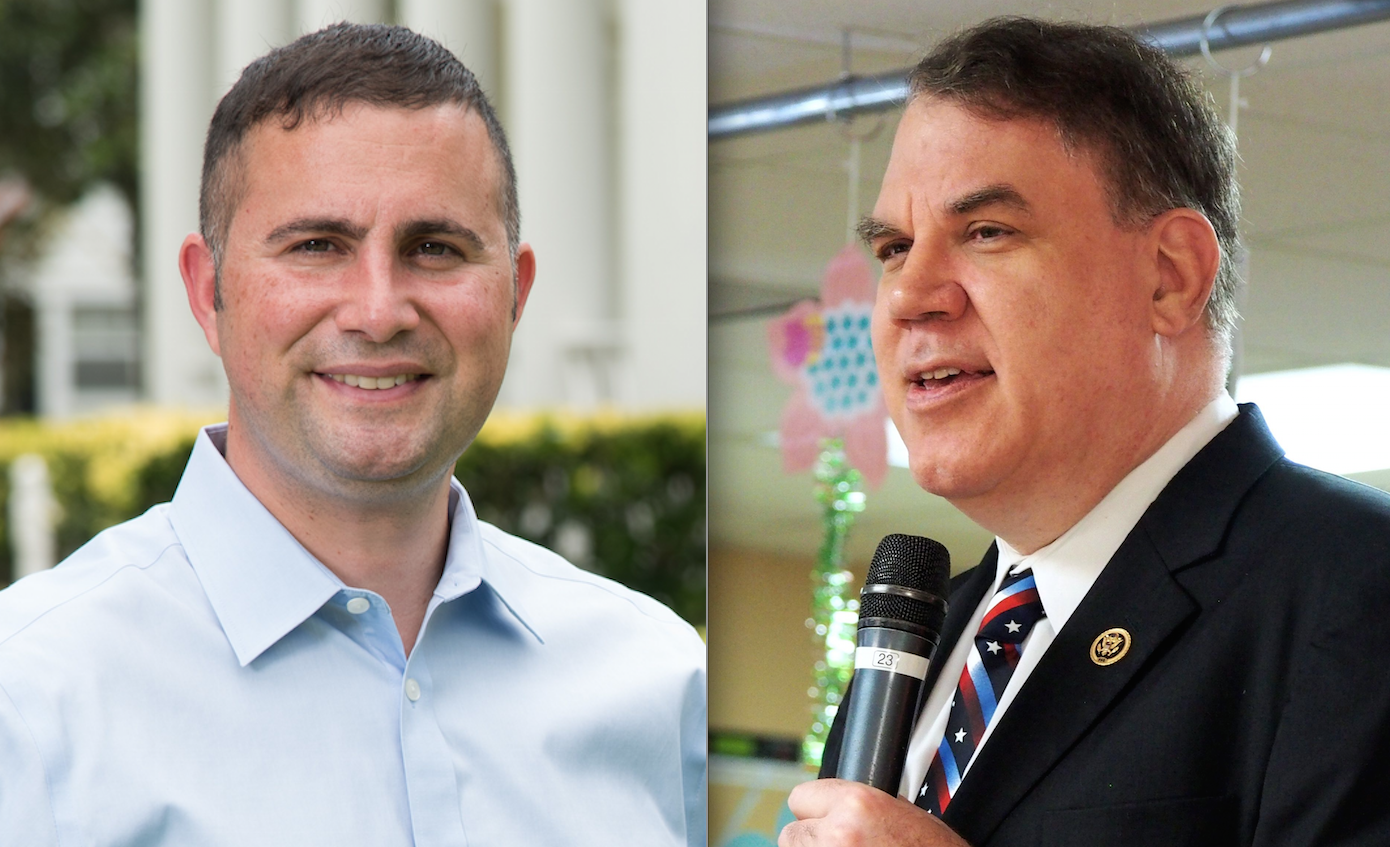 Democratic U.S. Rep. Darren Soto and former U.S. Rep. Alan Grayson, Soto's predecessor and challenger this year, have agreed on two debates and two joint forums in the weeks leading to the Aug. 28 Democratic primary.
Soto's campaign announced Tuesday it was committing to a Tiger Bay Club of Central Florida Aug. 2 debate and a Spectrum News 13 Aug. 8 debate. The Tiger Bay forum, open only to members of the club, is a noon event. The Spectrum forum is set for 7 p.m. and would broadcast on that cable TV company's 24-hour news channel.
Also, Soto's campaign said he would be participating in the upcoming July 16 Polk County Progressive Democratic Caucus candidate forum, and a July 31 forum arranged by several organizations including the League of Women Voters of Florida.
Grayson already has committed to those. Last week he accused Soto of ducking the debates and forums, while Soto's campaign said, essentially, hold on. The pair also previously both participated in a Polk County Democratic Executive Committee forum in June.
Grayson's campaign noted Tuesday that Soto did not refer to another potential debate to which Grayson committed, offered by WDBO radio/Cox Media Group.
Soto and Grayson are competing to represent CD 9, which covers south Orange, all of Osceola, and eastern Polk counties. Grayson served the district from 2013-17. Soto succeeded him when Grayson chose to run for the U.S. Senate in 2016. Soto beat his wife Dena Grayson and two others in the Democratic primary before beating Republican Wayne Liebnitzky in the general election.
Liebnitzky again is the Republican candidate this year.