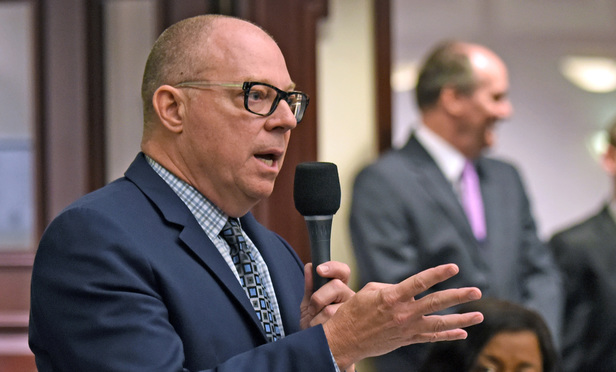 David Richardson has added more ammo to his case that he's the progressive choice in Florida's 27th Congressional District, with the endorsement of the Democratic Progressive Caucus of Florida (DPCF).
The group is a chartered caucus of the Florida Democratic Party which works to promote progressive candidates throughout the state.
"David Richardson has been a relentless champion for working families in the Florida Legislature, and we are confident that he will continue to put their interests first when he's elected to Congress," DPCF President Susan Smith said.
"I am proud to be recognized for my progressive bona fides," Richardson said. "This election isn't about choosing just any Democrat, but the right Democrat.
"In this race, that means a true progressive who will fight for the truly progressive reforms this country needs."
Richardson is competing for the CD 27 nomination against Matt Haggman, Michal Hepburn, Kristen Rosen Gonzalez, and Donna Shalala.
Richardson has treated Shalala as his main competition, releasing several ads during the primary attempting to paint her as insufficiently liberal. He repeated those criticisms at a POLITICO event last week, where he said of Shalala, "She wants to call herself a progressive now, and that's just phony … She's a corporate Democrat; she's part of the establishment."
Shalala pushed back on those criticisms at that same event, touting her push for a public health care option and slamming the role of the Department of Health and Human Services in detaining migrant children separated from their families.
In light of the new DPCF endorsement, Richardson also referenced recent progressive wins in other high-profile races throughout the country.
"From Alexandria Ocasio-Cortez in New York to Ben Jealous in Maryland, progressives are becoming the standard-bearers of the Democratic Party across the country, and I think this race is next."
CD 27 is an open race in 2018, as longtime GOP U.S. Rep. Ileana Ros-Lehtinen is stepping down. The primary will be held Aug. 28.