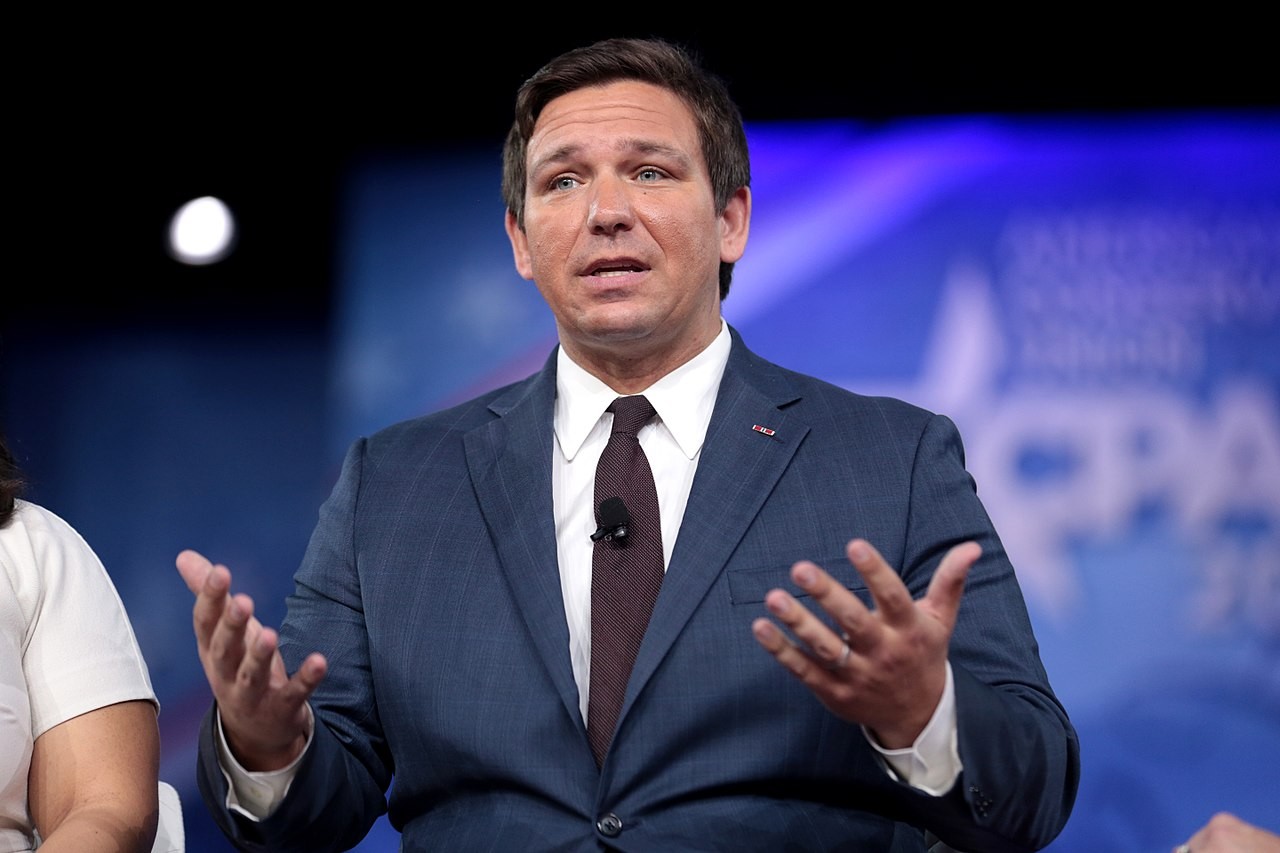 An internal poll from Ron DeSantis' gubernatorial campaign gives him a 19-point lead over Adam Putnam.
The new poll backs up findings of a survey released Friday that also showed the Ponte Vedra congressman with a double-digit lead over the Agriculture Commissioner in the Republican primary. If true, the data shows a marked shift in voter preference.
Why the sudden DeSantis surge? Internal data shared with Florida Politics by the DeSantis camp shows major impact from the reinforced endorsement of President Donald Trump.
Polling firm 1892 surveyed 800 respondents on July 2.
The poll found 47 percent of respondents would vote for DeSantis if the election were held today, while just 28 percent would support Putnam. Another 25 percent said they were undecided. No other candidates were included in the poll.
But when pollsters asked if respondents were more supporters of Trump or the Republican Party in general, 68 percent called themselves Trump voters while just 23 percent identified primarily with the GOP. Another 9 percent supported both equally, with the remaining 1 percent unsure.
Additionally, the poll found an 89/8 percent favorable-versus-unfavorable rating for Trump.
That's important, as 68 percent of those surveyed knew Trump supported DeSantis, compared to 9 percent who thought the president supported Putnam and 23 percent who thought the president was staying out of the race or were unsure who he favored.
Trump on June 22 tweeted his full endorsement of DeSantis.
The poll found just 35 percent of respondents watched a June 28 televised debate between Putnam and DeSantis, but 53 percent considered DeSantis the winner; just 14 percent thought Putnam did the best while 30 percent thought the candidates did equally well.
Respondents view DeSantis more favorably than Putnam. The poll shows the lawmaker enjoys a 53-15 favorable/unfavorable rating, while Putnam holds a 41-24 favorable/unfavorable.
A plurality of voters considered both politicians to be "somewhat conservative."
Headlines also drove movement in DeSantis' direction. Among respondents, 54 percent say recent news about DeSantis made them more likely to vote for him, and 23 percent said they were less likely.
By comparison, 44 percent of said news about Putnam made them more likely to support his candidacy, while 34 percent said they were less likely to support him now.
The survey also emphasized the 1-4 corridor. Geographic cross tabs show 26 percent of those surveyed hail from the Tampa-St. Petersburg area (including Sarasota) and another 23 percent live in the Orlando-Daytona Beach-Melbourne area.
Of course, all the numbers should be viewed through the prism of an internal, publicly released poll. And the Remington Research Group poll released Friday that showed DeSantis with a 17-point lead comes from a firm that also showed DeSantis with a lead in December.
The Real Clear Politics Average still shows Putnam with a 7-point lead.