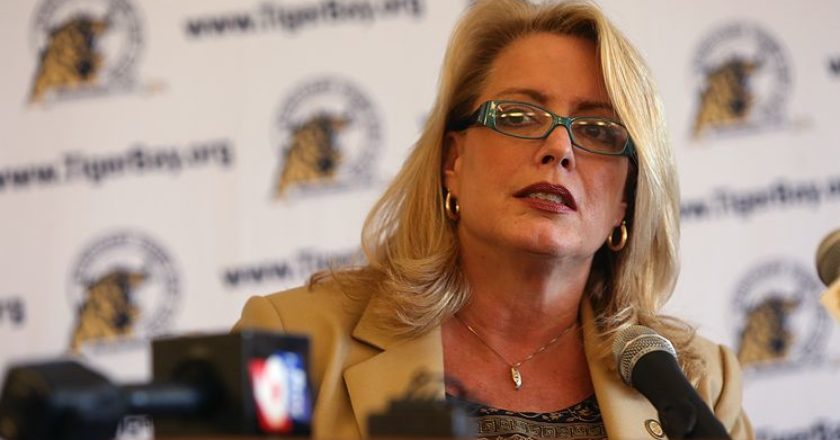 State Rep. Kathleen Peters' bid for the Pinellas County Commission District 6 seat has picked up an endorsement from the Sun Coast Police Benevolent Association.
"On behalf of our members of the Sun Coast Police Benevolent Association, we appreciate the loyalty, respect and support from Kathleen Peters; one of the many reasons why we are proud to endorse her for County Commissioner District 6," said LeNard Cox, the senior vice president of Sun Coast PBA.
Peters accepted the endorsement, adding "The men and women who keep our communities safe have my sincere gratitude—I can't thank the Sun Coast PBA enough for their endorsement of my candidacy. To have their support in our race for County Commission District 6 is an incredible honor."
The Treasure Island Republican is one four candidates running for the commission seat that had been held by Republican Commissioner John Morroni since 2000. Morroni died in May at the age of 63.
Peters faces fellow Republican Rep. Larry Ahern, businesswoman Barb Haselden and Democrat Amy Kedron.
As of June 29, Peters led the money race with $133,000 raised for her campaign and nearly $76,000 on hand. She has another $48,000 in her political committee, Florida Speaks. Ahern has the next-best fundraising total, with $54,447 raised and $35,532 on hand.
District 6 will be the only Commission seat on the 2018 ballot, as no candidates qualified to challenge incumbent Commissioners Dave Eggers or Pat Gerard. They were both re-elected without opposition on June 22.