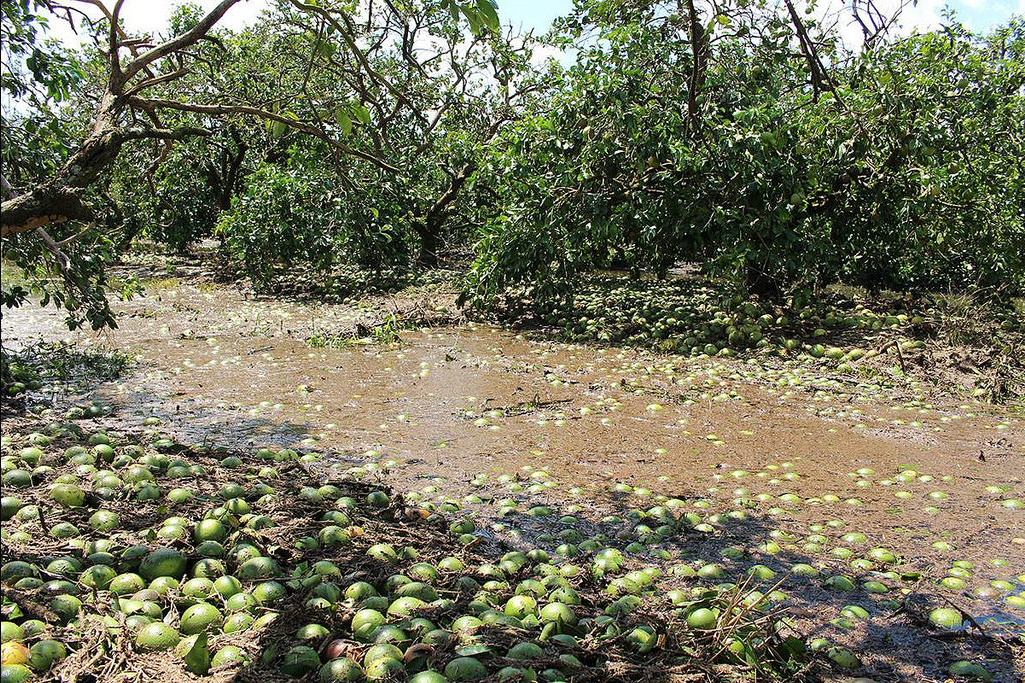 The Florida citrus season is ending on a sour note, with growers on track to produce just under 45 million boxes of oranges.
The harvest numbers were posted to the United States Department of Agriculture's website on Thursday, ending what's come to be a tragic 2017-18 growing season.
Before Hurricane Irma's landfall last September, Florida growers were on track to harvest 75 million boxes, according to private estimates. The final numbers reflect 30 million fewer boxes than those early estimates. Each box weighs 90 pounds.
The USDA released its first forecast for the past season in October as farmers and authorities were assessing the extent of the damage caused by the storm. The agency then estimated Florida growers would produce 54 million boxes of oranges, the most optimistic forecast of the season.
In November the USDA forecast dropped to 50 million boxes, and trended downward or remained the same each following month.
Meanwhile, authorities estimated the flooding and wind damage that came with Irma resulted in a $760 million blow to the industry. They described the storm's path as one that could not have been "more lethal" to Florida citrus.
The latest numbers are a continuation from June and May forecasts, and mark only a slight dip from April. A spokesperson for the Florida Department of Citrus attributed July's unchanged numbers to the fact that Florida growers likely wrapped up harvesting in June. 
"This brings a very difficult citrus season to a close," Shannon Shepp, executive director of the Florida Department of Citrus, said in June. "We look forward to a quiet, resilient season in the fall."
The state's citrus industry also has been hit by the citrus greening epidemic. The so-far incurable disease attacks the fruit, causing it to turn green and bitter, and eventually killing the tree. The epidemic has waned citrus production in recent decades, though farmers were on track to bounce back — until Irma.
The losses have put a financial strain on growers, but remedy awaits them at the federal level.

The Wildfires and Hurricanes Indemnity Program will distribute $2.36 billion worth of disaster relief to growers affected by catastrophes across the country. The USDA expects to open a sign-up period for the program no later than July 16.
As well, the federal government announced in May a block grant totaling $340 million that will be made available to citrus growers in Florida to cover the buying and replanting of trees, grove rehabilitation, and repairs to irrigation systems.
The first forecast for the upcoming season will be posted at noon, October 11.