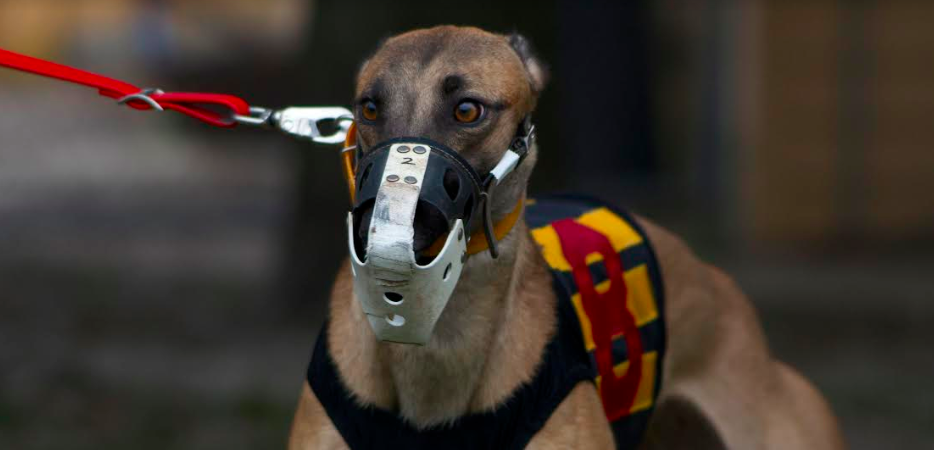 Photo credit: Van Abernethy
Greyhound Adopters for Racing, a new non-profit group, says it has "formed to share its unique perspective on racing greyhounds."
"Racing is not 'cruel' or 'inhumane' to the dogs," the organization said in a press release sent Friday.
Amendment 13, placed on the November statewide ballot by the 2017-18 Constitution Revision Commission, would outlaw betting on dog races in Florida beginning in 2021.
The proposal, which needs at least 60 percent approval to be added to the state constitution, aims at ending commercial dog racing in the state. In Florida, live dog racing is still conducted at 11 tracks.
Greyhound owners and breeders, who oppose the ban, have challenged the proposed amendment in court; a trial is set for next month in Tallahassee.
Formed in early June of this year, the coalition group has well over 1,000 members in its Facebook group.
Dr. Jennifer Ng, a South Carolina veterinarian and greyhound adopter who's president, said they're "greyhound adopters and adoption volunteers who don't make our livings in either racing or opposing racing, but instead are focused entirely on the best interests of the greyhounds and the breed."
Members "have a perspective unlike any of the other groups that are involved in the debate over Florida greyhound racing," she added in a statement. "We've all devoted a significant part of our lives to greyhound welfare, and have reached the informed conclusion from living with our Greyhounds and interacting with people in the racing industry that racing isn't 'cruel' or 'inhumane' to the dogs.
"If we thought racing were either of those things, we'd be the first to say so."
For instance, the Committee to Protect Dogs, which favors the ban, has said the animals are caged for as much as 23 hours daily, a point disputed by the Committee to Support Greyhounds, which opposes the amendment.
But Ng said "it's a common experience among our adopter and volunteer membership that many of us held an anti-racing view initially … because we were exposed only to the misleading propaganda of the anti-racing groups.
"As we came to know the greyhounds and saw the racing environments they came from, we realized that the information we had been given by the anti-racing groups was false, and we changed our stance to pro-racing because we saw what wonderful dogs racing has produced and how it's beneficial to the breed."
Testimonials from adopters and adoption volunteers on why they support greyhound racing can be found on the coalition's website.
__
Updated at noon — The Protect Dogs-Yes on 13 campaign, which supports the amendment, has called the new group an "industry front group" made up of "dog racing promoters" and "akin to a proverbial wolf in sheep's clothing."
Their full statement, released Friday, is here.
__
Updated Monday — The greyhounds adopters group has responded to claims that they are an "industry front group" by saying the accusation is "laughable in its dishonesty."
Their full statement is here.