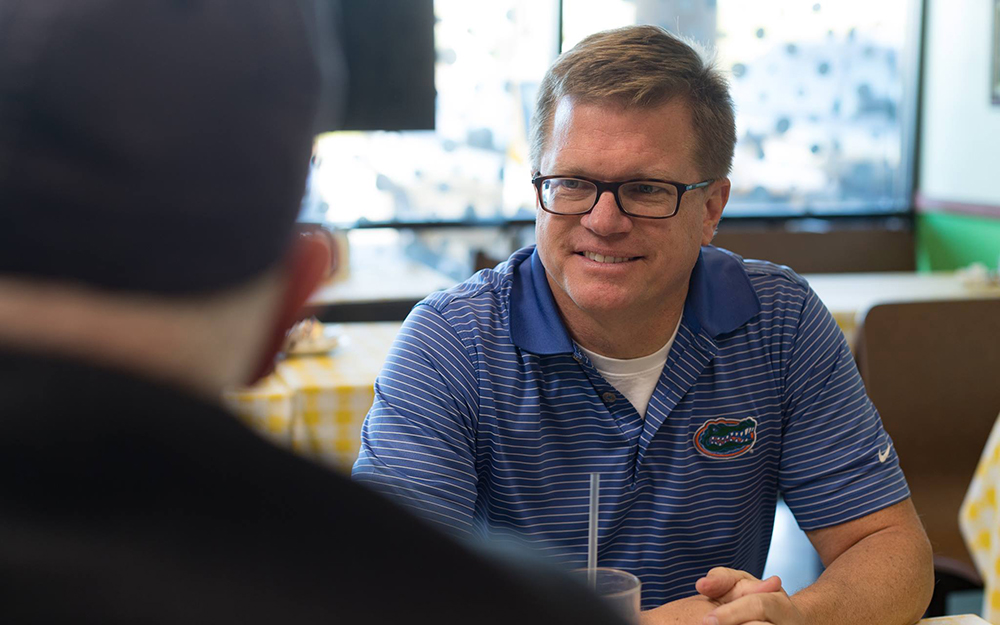 Ormond Beach Democrat Stephen Sevigny said this week that his campaign for Florida's 6th Congressional District reeled in another $350,000 during the second quarter.
Sevigny's haul bests his first-quarter fundraising numbers by $100,000 and brings him to around $600,000 in total fundraising since he entered the race in midway through Q1.
The campaign didn't say whether the Q2 report includes any candidate contributions — the Q1 report was bolstered by $50,000 in loans from Sevigny — but it did say that it had more than $350,000 banked at the end of June. That indicates campaign spending measured in at around $225,000 between April 1 and June 30.
Sevigny, a physician, took to twitter to celebrate the fundraising success as well as a recent endorsement his campaign picked up from a local chapter of the International Brotherhood of Electrical Workers.
Another strong quarter for #TeamSevigny – More than $350K raised & on hand, and picked up the endorsement of @IBEW – the only union to screen all 3 candidates and endorse! #FL06 #FlaPol #Sayfie #1u #NewIdeasNewLeaders

— Sevigny for Congress (@SevignyMD) July 12, 2018
IBEW 756 said its membership voted to endorse Sevigny for the First Coast congressional seat after hearing from all three Democratic contenders — Sevigny, former U.S. Ambassador Nancy Soderberg and John Upchurch — at the labor union's monthly meeting.
"Steve earned our support with his passion for healthcare, education, and our community. Working families need a friend in Congress they can rely on to put people before profits, and Steve Sevigny is that person," said Dan Hunt, IBEW 756's business manager.
Sevigny's fundraising puts him firmly in the No. 2 spot, fundraising wise, in the race for the Democratic nomination.
Soderberg, who has been in the race since July 2017, announced this week that she had nearly $1 million in the bank at the end of the second quarter. Her campaign has raised close to $1.5 million so far. Upchurch had raised about $258,000, including $40,000 in candidate loans, at the end of June. He has about $172,000 on hand.
CD 6 is a Republican-leaning seat, though the odds of it flipping went up significantly after current U.S Rep. Ron DeSantis announced he would seek the Republican nomination for Governor rather than run for re-election.
Three Republicans are vying to succeed DeSantis: Former state Rep. Fred Costello, Fox News personality Michael Waltz and businessman John Ward.
Waltz broke the $1 million mark with his Q2 report. He's put $400,000 of his money down so far, and has about $617,000 in the bank. Costello tacked on $43,000 in contributions and $100,000 in loans in his Q2 report, which showed him with $51,000 banked on June 30.
The only report still outstanding is Ward's. Ward, who has the capacity and willingness to self-fund, had raised over $900,000 with over $700,000 on hand, back at the end of March. His total includes $555,000 in candidate loans.
CD 6 covers a stretch of Florida's east coast, including southern St. Johns County, northeastern Lake County and the whole of Flagler and Volusia counties.