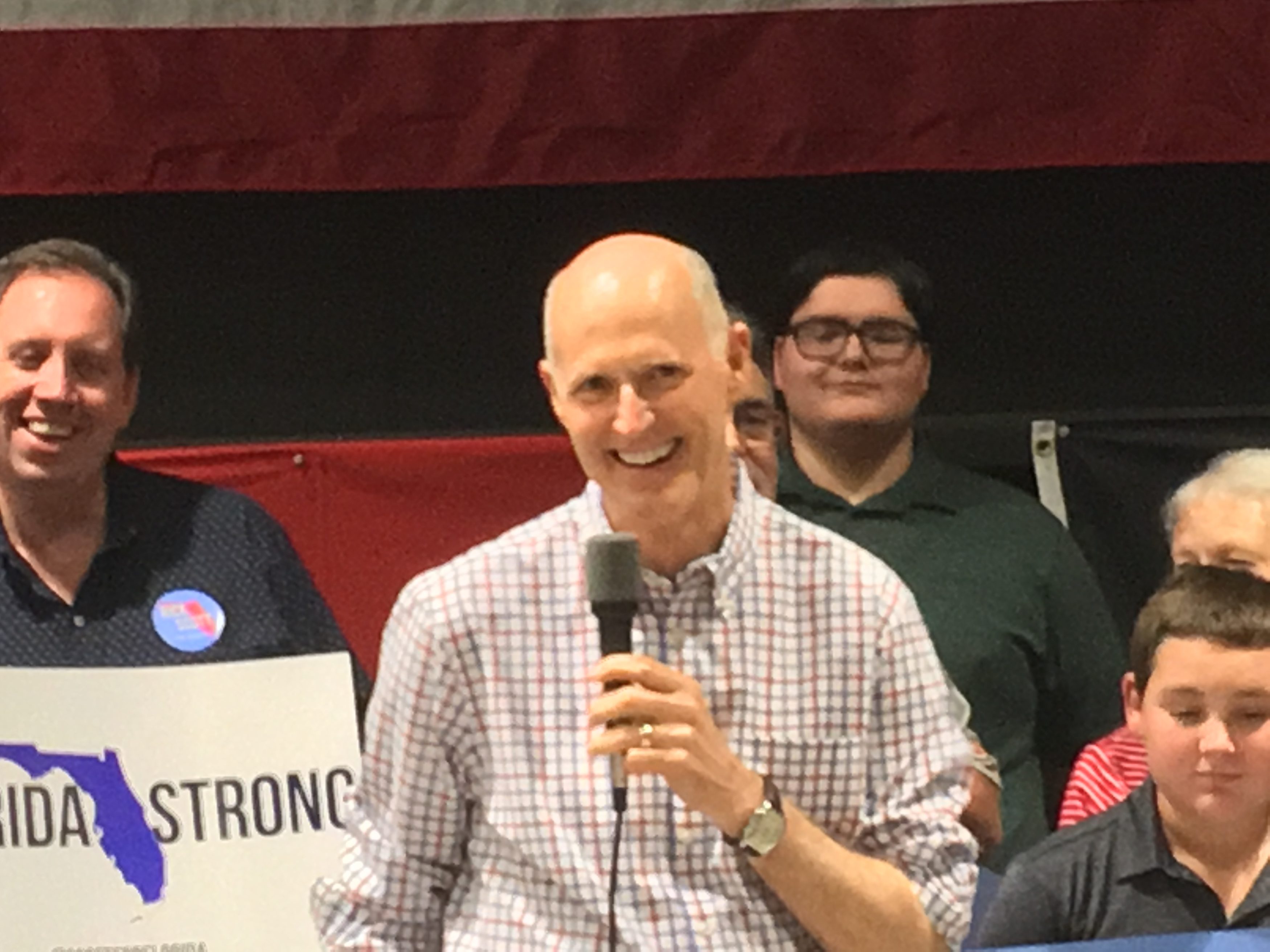 Contributions to the Rick Scott Victory Fund include large checks from Big Sugar magnates, Florida-based developers, and the sports world, according to data published by ProPublica.
The new political committee, set up to help Gov. Rick Scott unseat Democratic U.S. Sen. Bill Nelson, just made its first filing with the Federal Elections Commission.
A few of the biggest names behind the bucks:
Jose "Pepe" Fanjul: The son of sugar baron Alfonso Fajul (and brother of Democratic mega-donor Anfonso Jr.) serves as president and chief operating officer for Florida Crystals. He's also a longtime patron of U.S. Sen. Marco Rubio and also chipped in $39,300 to the Rick Scott Victory Fund.
Jeffrey and Penny Vinik: He's the owner of the Tampa Bay Lightning. She's one of Tampa Bay's most prominent philanthropists. Each donated $39,300 to the fund.
Tom O'Malley: The wealthy oilman and retired executive chairman of PBF Energy, O'Malley accepted a 2014 appointment from Scott to the Florida Polytechnic University Board of Trustees. He and wife Mary Alice each donated $39,300.
Dan Doyle, Sr. and Dan Doyle, Jr.: The father-and-son team behind Tampa-based Dex Imaging also made a heavy family investment in the fund. Both contributed $39,300, and a look further down the list also shows donations from Doyles named Dan (a student), Rosaleen (a homemaker) and Nicole (self-employed).
Jordan Zimmerman: The founder and chairman of Zimmerman Advertising and part owner of the Florida Panthers gave $39,300, with wife Terry donated the same. Scott reappointed him to the University of South Florida Board of Trustees after Zimmerman was initially being put on the board by then-Gov. Charlie Crist.
Michael Durden: The Panama City rail executive was previously one of the biggest donors for Scott's state political committee Let's Get to Work. Now he's donated $39,300 to the federal fund.
Jim Henderson: The board chairman and CEO of insurance giant AssuredPartners donated $39,300 to the fund, as did wife Carole.
George Zoley: The founder and CEO of GEO Group, a controversial but highly successful prison company labeled as profiteers by the American Civil Liberties Union, Zoley contributed $39,300 to the fund, and so did wife Donna. Zoley also previously served on the Florida Atlantic University Board of Trustees.
Brian D'Isernia: The founder and CEO of Eastern Shipbuilding, a company that two years ago landed the largest U.S. Coast Guard contract in history to build a series of offshore patrol cutters, donated $39,300 to the fund.
Carlos Beruff: The Medallion Home founder (and close Scott ally) chipped in $39,300. Beruff is currently chair of the Florida Constitutional Revision Commission and waged an unsuccessful Republican primary challenge against incumbent U.S. Sen. Marco Rubio two years ago.