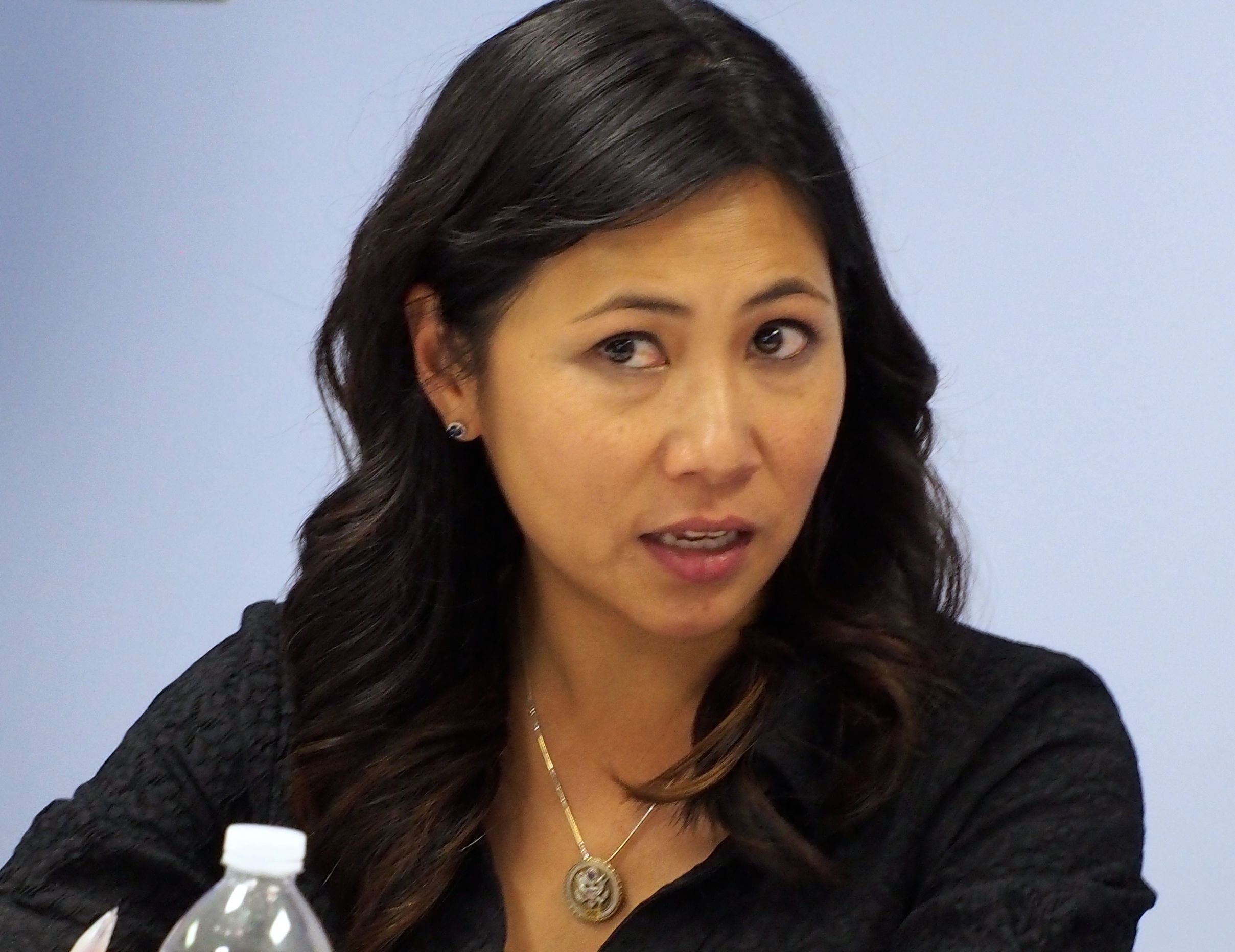 During the second quarter of 2018, Democratic U.S. Rep. Stephanie Murphy raised $551,733 toward her re-election in Florida's 7th Congressional District.
That is more than all of her four competitors combined, her campaign is reporting Monday.
The haul, minus nearly $200,000 her campaign spent during the April-June period, gave Murphy $1.6 million left in the bank at the end of June, more than twice as much as all her challengers combined, according to the latest reports available from the Federal Election Commission, summarized by her campaign.
So far in this election, Murphy, of Winter Park, has raised more than $2.3 million for her re-election.
CD 7 covers Seminole County and north and central Orange County, including downtown Orlando.
During the same period, Republican state Rep. Mike Miller of Winter Park brought in $214,356, including $100,000 that he lent his campaign, according to FEC figures summarized by Murphy's campaign. That pushes Miller's total raised to $416,000 from contributors plus another $125,000 in self-loans. In the second quarter, Miller spent $105,000, leaving him with $379,000 in the bank.
Republican challenger Scott Sturgill, a Sanford businessman, raised $125,495 in contributions during the quarter, and spent $154,000, Murphy's campaign noted. Including $150,000 he lent to his campaign earlier, Sturgill now has raised $645,000 for his campaign and entered July with $337,000 cash in hand.
Republican challenger Vennia Francois of Orlando raised $13,585 and spent $14,000 during the second quarter of 2018. To date, her campaign raised $29,000, with just over $2,600 left when July started.
Murphy's Democratic primary challenger Chardo Richardson collected $8,861 and spent more than $14,000 in April, May, and June. To date, his campaign brought in $34,000 and ended June with about $3,000 left.
"Our campaign is humbled by the outpouring of enthusiasm and support for Stephanie Murphy from people who know they are investing in a tireless advocate for central Florida families," Murphy campaign manager Christie Stephenson stated in a news release. "As someone who has consistently put people over politics, Stephanie is rated as one of the most bipartisan, effective leaders in Congress and will continue to fight every day for jobs, security, and equality."