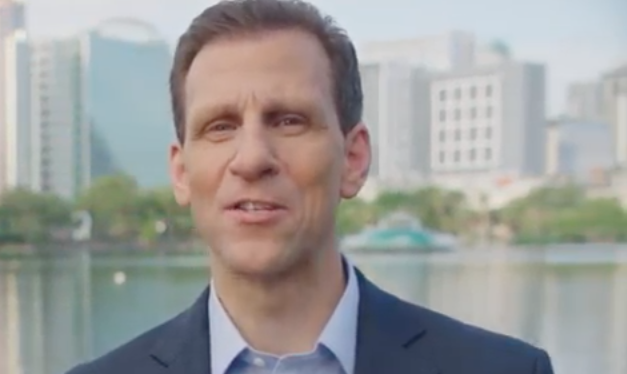 Orange County mayoral candidate Rob Panepinto is launching the first local commercial of the election season with a 30-second television spot that will begin airing Wednesday.
In the 30-second spot "Rise," Panepinto, a Winter Park entrepreneur and area business leader, follows a basic introdutory script, with standard images of him with his family, meeting with residents outdoors and in businesses, and talking in Lake Eola Park.
"Orange County is on the rise and we have an opportunity to build an even better future for our families. I'm Rob Panepinto, proud husband and father, community leader and a businessman running to be your next mayor," he says. "We must come together to build a stronger and more diverse economy with better paying jobs, protect the safety of our neighborhoods by fighting violent crime. Join me and together we'll build an even better Orange County."
His campaign did not release details on the size of his buy, but said the commercial begins airing Wednesday on local stations
Panepinto is facing Orange County Sheriff Jerry Demings and Orange County Commissioner Pete Clarke in the August 28 election to succeed term-limited Mayor Teresa Jacobs. If no one gets more than 50 percent, the top two will advance to a Nov. 6 showdown.