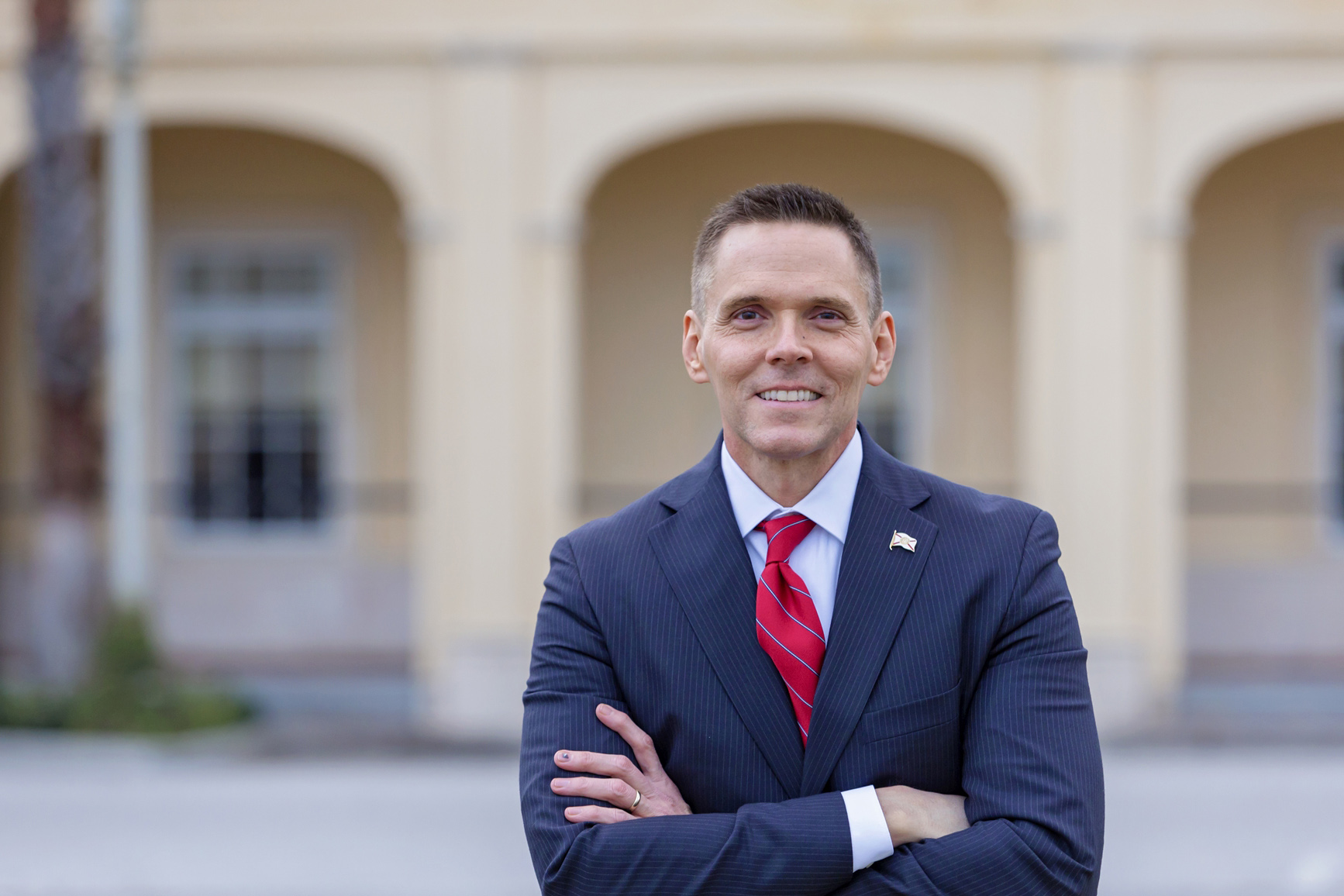 Dover Republican Rep. Ross Spano is hosting a different kind of campaign event this weekend.
The candidate for Florida's 15th Congressional District is teaming up with the Plant City Republican Women Federated to host a free concealed carry weapons permit training class
State law requires CCW applicants to "submit proof of competency with a firearm." That can include a hunter safety course, a course taught by a law enforcement agency, or in the case of Spano's event, a course taught by an NRA certified instructor — Ryan Thomas, a U.S. Air Force veteran, will handle training duties at the Plant City event.
"As Americans, we have the right to protect ourselves, our loved ones and our property from those who would wish us harm," Spano said. "I believe as many people as possible should have proper training that will empower them to safely protect what is dear to them, as well as their Second Amendment rights. I thank the Plant City Republican Women Federated and Ryan Thomas for their generous support of this important event."
The training course is scheduled to run from 9 a.m. to noon at 3108 Central Drive in Plant City. The course is limited to the first 100 RSVPs, and the campaign said the list is already full. Those looking to attend can still get their name put on a waiting list by firing off an email to Brock Mikosky at [email protected].
Those who pass the course can present their certificate, a picture ID and a $97 check at any Florida Department of Agriculture and Consumer Services regional office. For an additional $22, applicants can put in their paperwork at a local tax collector's office instead.
Spano faces former Auburndale Rep. Neil Combee, Lakeland contractor Sean Harper, Brandon agribusinessman Danny Kushmer and Lakeland mental health practitioner Ed Shoemaker in the Republican primary for CD 15, which is open due to current U.S. Rep. Dennis Ross' decision to forego re-election.
Competing for the democratic nomination are former prosecutor and former general counsel to the Florida Department of Citrus Kristen Carlson, U.S. Navy veteran and businessman Andrew Learned and Coast Guard veteran and former police officer Ray Pena.
Thanks to candidate loans and taking on some campaign debt, Spano led the Republican field in fundraising through the end of Q2. Carlson, however, led the overall money race.
CD 15 is split between Hillsborough and Polk counties, with about 10 percent of the district's voters living in Lake County. The district, which voted plus-10 for Donald Trump two years ago, is rated "likely Republican" by Sabato's Crystal Ball, the prediction newsletter from University of Virginia political science professor Larry Sabato.
The primary election is Aug. 28. The general election is Nov. 6.