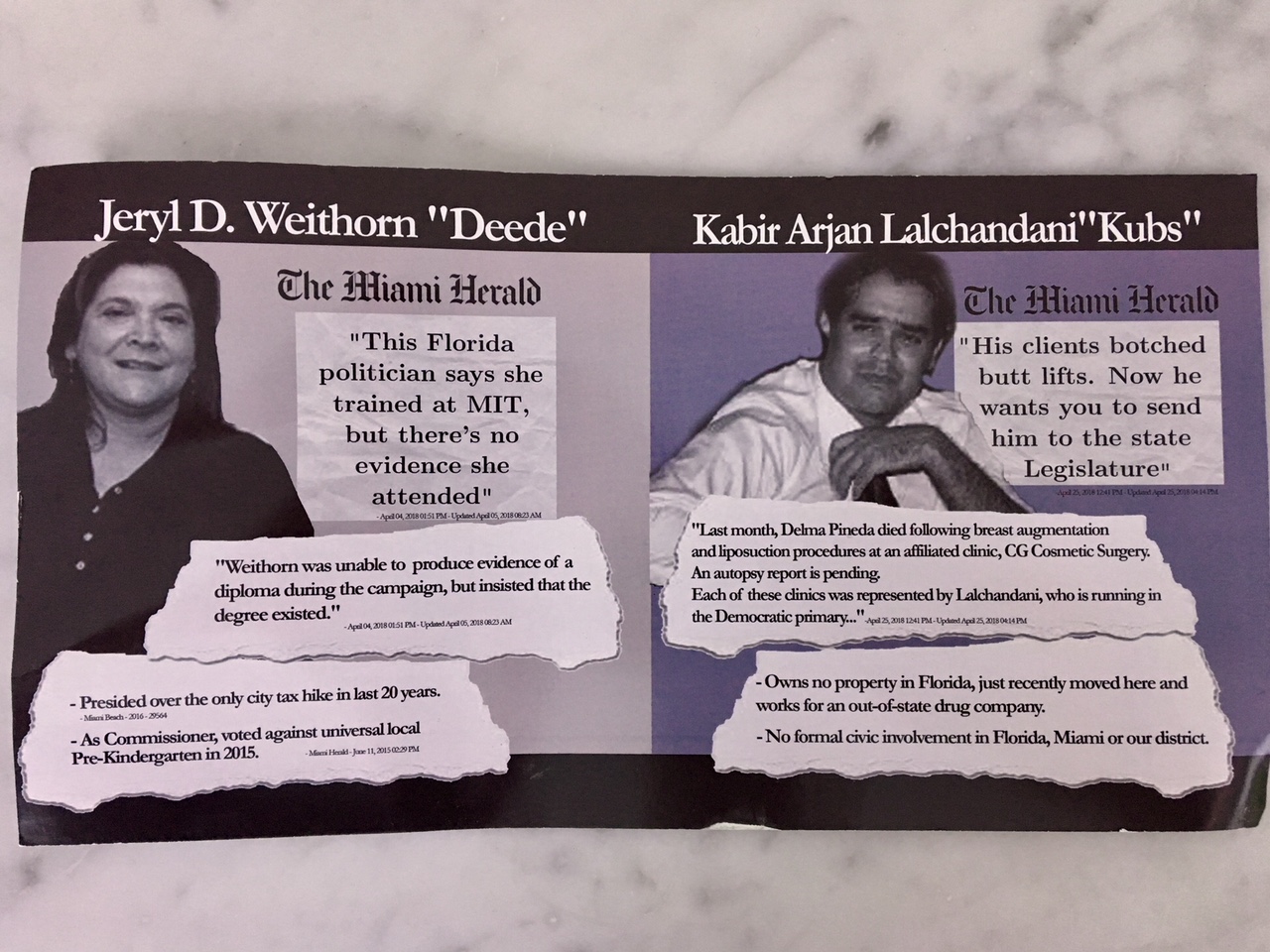 Attorney Kubs Lalchandani is accusing his Democratic primary opponent, Michael Grieco, of "race-baiting" over a set of mailers sent to voters by the Grieco campaign over the weekend. But Grieco says those allegations are bogus.
Grieco is competing with Lalchandani and former Miami Beach City Commissioner Deede Weithorn for the House District 113 seat. As seen below, the mailer includes a footnote saying the advertisement was "paid for and approved by Michael Grieco."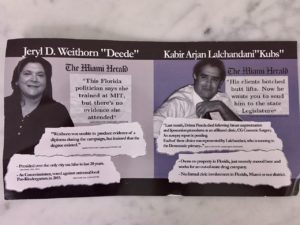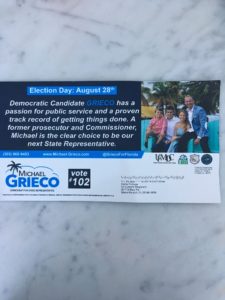 The mailer identifies Lalchandani by his full name, Kabir Arjan Lalchandani, and targets him over cases where Lalchandani defended plastic surgery centers that were sued for malpractice. That includes one case where the patient died.
The mailer quotes a piece by David Smiley in the Miami Herald titled, "His clients botched butt lifts. Now he wants you to send him to the state Legislature." The ad also accuses Lalchandani of owning no property in the state and of having "no civic involvement in Florida."
"Over the weekend, Democratic voters received a racist filled mail piece from my opponent, Michael Grieco, that clearly aims to inject the very worse of politics into our campaign," said Lalchandani in a statement on the mailer sent to Florida Politics.
The Lalchandani campaign was particularly critical of the mailer's use of his and Weithorn's full names, referencing Republicans' repeated use of "Barack Hussein Obama" in previous presidential campaigns.
"While I am not surprised by Mr. Grieco's shameless efforts to use my profession as a vehicle to wrongly attack my character and values, what I am truly stunned by his disgusting tactics to use my heritage in a way to sway voters. It's the very thing Republicans used against President Obama when he ran for office – and quite frankly, comes at a moment in our nation's history when President Trump has waged a full on effort to divide our country."
Lalachandani closes by saying, "Every Democrat in this district should stand against these tactics, and not only reject this type of behavior, but speak out against it too."
Grieco himself directly disputed any accusations of racism. "We identify both of our opponents as they are listed in the Miami-Dade Elections roll to ensure accuracy and further cite only publicly available information, and at no point address anyone's heritage, which would be wrong," said Grieco.
"To claim otherwise is not only ridiculous and patently false, but a desperate way to try to create a narrative that does not exist and distract from Mr. Lalchandani's lack of civic involvement and local ties."
The mailer also hits Weithorn over another Miami Herald piece from Smiley, calling into question Weithorn's education history.
Grieco's past is also not without controversy, as the former Miami Beach commissioner was placed on probation and was barred for running for office after he was accused of campaign finance violations. He decided to run for the HD 113 seat to replace outgoing state Rep. David Richardson after that probation ended.